TopSolid'Progress
The cutting and stamping CAD/CAM solution for toolmakers
Design complete tools in 3D
Easy retrieval of all your customers' digital 3D data
Quick calculation of unfoldings and material engagements
Define the strips, cuts, folds and deformations
Use a comprehensive library of die sets and standard components
Design active parts, guides, springs, inserts, punches and dies with their clearances and tolerances
Simulate tool movements
Produce drawings, BOMs and drilling tables
Machine all the parts directly
TopSolid'Progress helps you prepare your engineering projects
Standard and native interfaces: IGES, STEP, DXF / DWG, CATIA, PTC, Parasolid, SAT
Data clean-up and repair
Conversion into sheet metal, identification of folds, loss management
Unbending/unstamping
Nesting, material engagement
Strip creation by specific operation: cutting, folding, deformation, shearing
TopSolid'Progress makes strip design easier
Unbending (with management of losses in folds) and unstamping
Definition of characteristics of strips, multi-part strips, assembly strips, transferred stations
Specialized cutting, folding, deforming and shearing operations
Step-by-step calculation of intermediate shaping and unstamping steps
Insertion and removal of stations
Calculation of multi-pass cylindrical stamping, supports
Calculation of efforts
TopSolid'Progress capitalizes on your work
Assembly of mold bases, standard plates, user plates, foundry plates
Standard die bases, customizable die base assembly libraries
Standard component libraries by supplier: guides, attachments, cutting, drivers, springs, accessories
Automatic and associative dimensioning of standard components, installation wizards
Automatic machining with parts in contact, customizable clearances
Addition of user components
TopSolid'Progress improves the quality of your engineering
Cutting matrices, clearance management, release of cut-offs
Cutting punches, shoulders, heads, wave cutting
Folding punches and matrices, advanced management of overfolding
Deformation punches and matrices
Insert blocks
Kinetics wizard with collision detection
TopSolid'Progress reduces your production time
Collaborative design methodology
Automatic stock calculation
Strip drawing, cut-out zones, drivers, notes describing the operations
Overall drawings (standard views or open book), interruption of sections to check the heights
Automatic and indexed BOMs
Automatic detail drawings, dimensions with tolerances, drilling tables
TopSolid'Progress to produce and manage
Assisted organization by assemblies and levels
Direct and associative links with TopSolid'Cam and TopSolid'Wire for the workshop CAM
ARE YOU INTERESTED IN THIS PRODUCT?
---
Discover software
TopSolid'Progress at a glance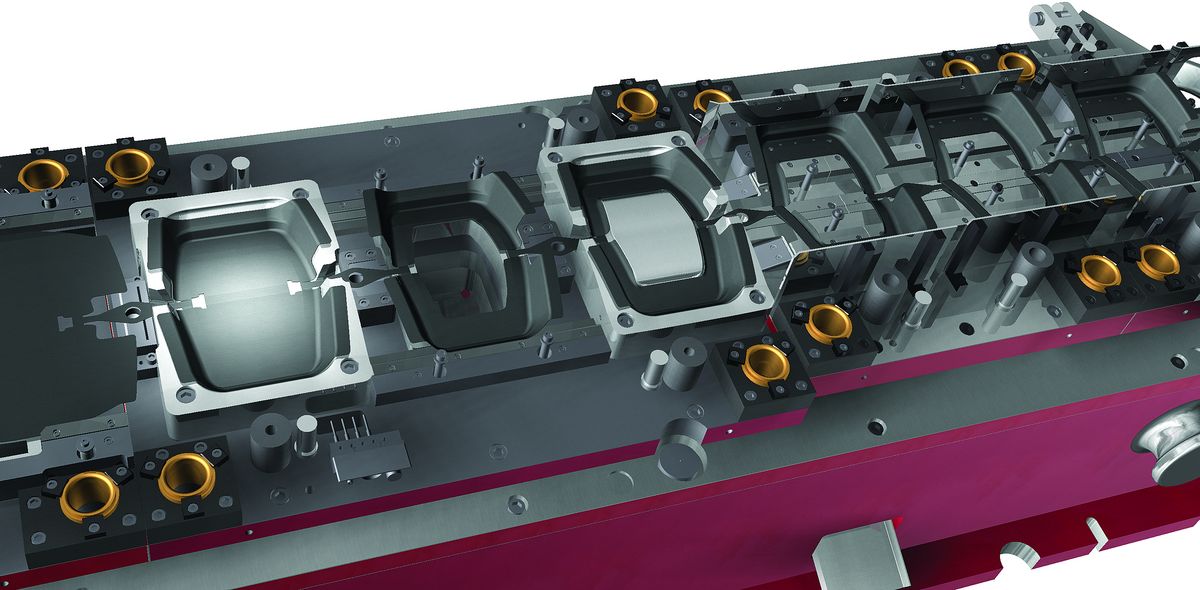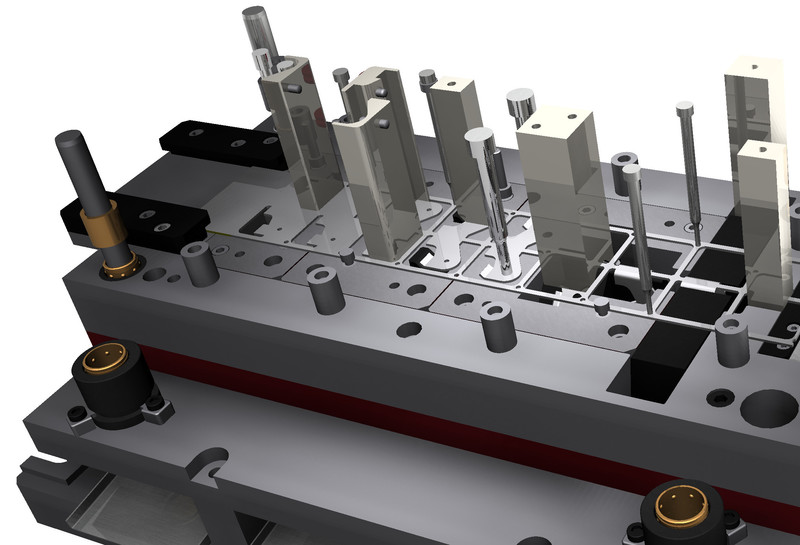 TopSolid'Progress videos
For more information
Download
TopSolid 7
The TopSolid 30 Day Trial is available for free and includes the full version of TopSolid and FREE tutorials to help you get started.
TopSolid'Viewer
TopSolid'Viewer allows you to view and share any TopSolid document (design, drawing, machining, kinematics etc) without the need for a TopSolid license. TopSolid'Viewer is free of charge and available in versions 6 and 7.
TopSolid'Store
TopSolid'Store offers free downloadable content around TopSolid.
TopSolid'Progress documentation
For more information
TopSolid'Progress News
Need more information
A QUESTION ABOUT OUR
PRODUCTS OR SOLUTIONS?