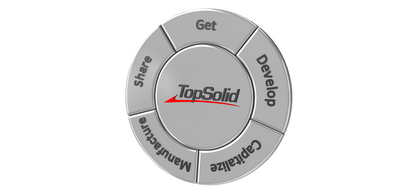 See how TopSolid creates CAD & CAM amazing experience!
Watch online videos and discover TopSolid features for mechanical design, complex machining, toolmaking and wood interior design industries.
Organized by categories, this TopSolid Demo library gives access to over 50 narrated demos showing the best of TopSolid to help you mastering your manufacturing process.
Demos by Category
Need more information
A QUESTION ABOUT OUR
PRODUCTS OR SOLUTIONS?