A complex activity with high demands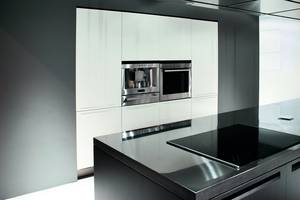 The needs of professionals working in the sheet metal work industry are constantly changing. Faced with increasingly stringent industrial demands (costs, deadlines, etc.), companies have been forced to improve their productivity. There are two main ways to do this:
Investment in highly automated means of production to produce faster and to centralize all the information in the company in the same place.
Installation of a digital design, manufacturing and management chain.
TopSolid'Sheetmetal is an integrated CAD/CAM solution that allows companies to implement both of these options.
Not only can TopSolid'Cut handle all types of external projects, but it is also a highly reliable design tool. Professionals can use the specialized sheet metal work functions to guarantee the consistency of the project in every step of the industrialization process.
The only integrated CAD/CAM solution on the sheet metal work market
Machining parts that differ in their dimensions or by adding other items is now commonplace. TopSolid'Cut can make these operations perfectly reliable and associates the CAD tool with the CAM software.
Reduced programming time with a CAM tool specialized in punching and a powerful CAM cutting tool
The automatic punching control system, combined with the wealth of manual functions, allow TopSolid'Cut to offer fast and expert machining.
The software offers users a high-performance module to control cutting machines and minimize material losses.
The centralization of the data optimizes nestings, while reducing material rates and controlling off-cuts
The centralization and control of the data guarantee profitability and productivity. TopSolid'Cut meets this need by proposing a control panel that centralizes all the work orders.
Customer Success
Need more information
A QUESTION ABOUT OUR
PRODUCTS OR SOLUTIONS?