Opt for the latest machining solutions adapted to new energy sources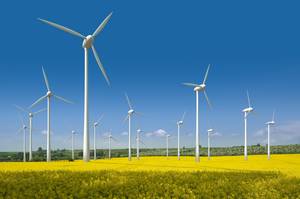 The energy market is facing some major challenges related to regulations, the traceability of documents and shorter delivery lead times, while cutting costs at the same time. Thanks to its totally integrated management system and unique design tools, discover how TopSolid can efficiently rise to these challenges.
Build on and unite your know-how
In view of the size of the parts, and the cost of roughs, any rejects are prohibitively expensive. The machining procedures for this type of part do not allow for any improvisation. With its methods that can be saved, its processes and its realistic simulations, TopSolid allows you to make the most of your know-how and to apply it to your production activity.
Cut the time spent fine-tuning
Accurate machine definitions and the management of environments, cutting conditions and personalized post-processors allow TopSolid to eliminate all risks and minimize the time spent finalizing programs in the workshop.
Adapted machining strategies
With TopSolid, users can choose the parameters that best meet their needs from a comprehensive library of strategies and options. For example, inter-tube edge breaks after welding can be managed, as well as all drilling cycles, from the most basic to the most advanced.
An integrated and transparent PDM
With TopSolid, users can change the name of a part at any time, without having to worry about losing the reference in the assemblies that use it. Parts and assemblies undergoing modifications are made known to all, thanks to the vault option. You can work in offline mode by reserving parts and assemblies for modification, and then reassembling them, without being disrupted by another simultaneous modification.
Customer Success
Need more information
A QUESTION ABOUT OUR
PRODUCTS OR SOLUTIONS?