Design complex assemblies in record time
Intuitive user interface
Totally integrated PDM
Interfaces with all the leading CAD tools on the market
Optimized management of large assemblies
Powerful modeling and simulation tools
Smart standard components containing machining information
Detailed and standardized drawings
Unparalleled security and flexibility
With TopSolid, users can change the name of a part at any time, without having to worry about losing the reference in the assemblies that use it. Parts and assemblies undergoing modifications are made known to all, thanks to the vault option. You can work in offline mode by reserving parts and assemblies for modification, and then reassembling them, without being disrupted by another simultaneous modification.
CAD software with native and transparent PDM
All the software's inputs/outputs are controlled by a management tool that controls the links between parts, assemblies and, more generally, all the documents in the project (movements, name changes, etc.).
Changes of indexes and minor/major revisions of parts and subassemblies
Work in "remote" and "collaborative" modes
Secure data
Searches and back references
Track changes
Simple, user-friendly software...
Dialog boxes
Powerful undo and redo functions
On-the-fly creation and use of functional elements (planes, axes, frames, etc.)
... that automatically stores and files to allow for easy reworking
Entities tree
Operation tree
Chronology management
Invalidity management
Complexity management
CAD software with outstanding modeling capacity
Mechanical design basics: holes, threads, grooves, slots, etc.
Sheet metal: folds, flanges, rolled edges, edge reliefs, corner reliefs, cavities, etc.
Mechanically-welded chassis: profiles on wireframe sketch, bend cuts, welds, etc.
Foundry parts, plastics, thermo-forming, etc.: a powerful surface and volume modeler (Parasolid)
Tubes, wires, port machining
Software for mechanics
Mechanical features specially adapted to manufacturing that can be directly and automatically machined with TopSolid'Cam and TopSolid'Sheetmetal
Quick, standardized and efficient drafting document
Extensive and varied component libraries: screws, roller bearings, circlips, retaining rings, profiles, etc.
ARE YOU INTERESTED IN THIS PRODUCT?
---
Discover software
TopSolid'Design at a glance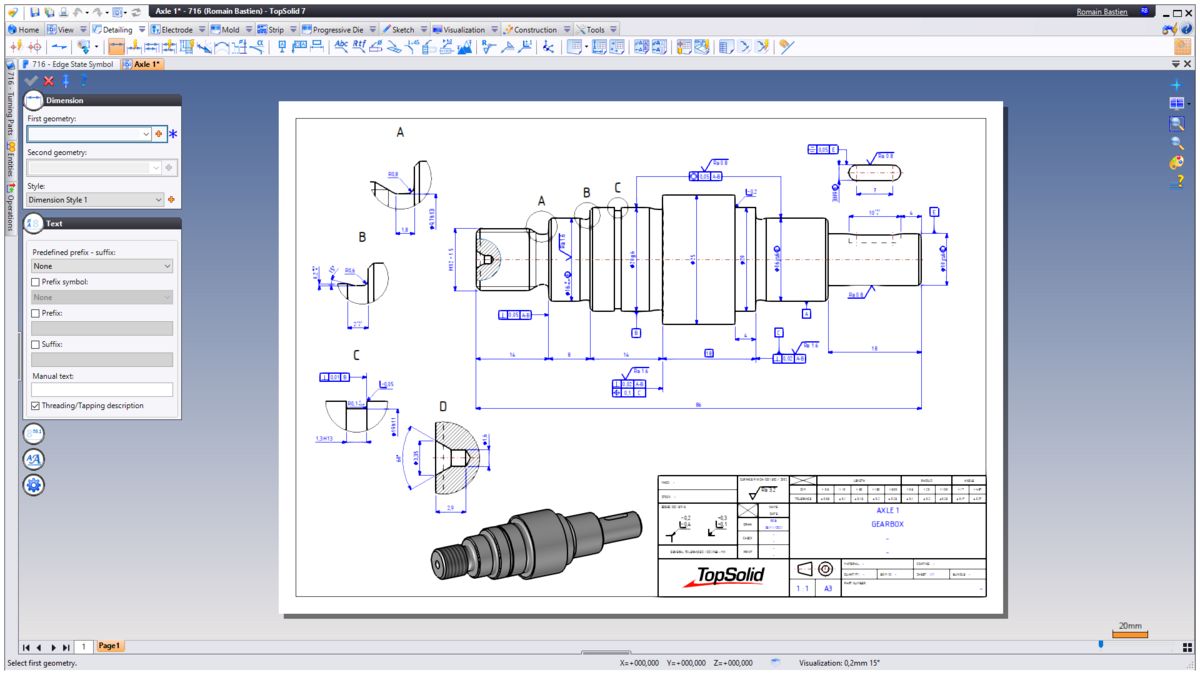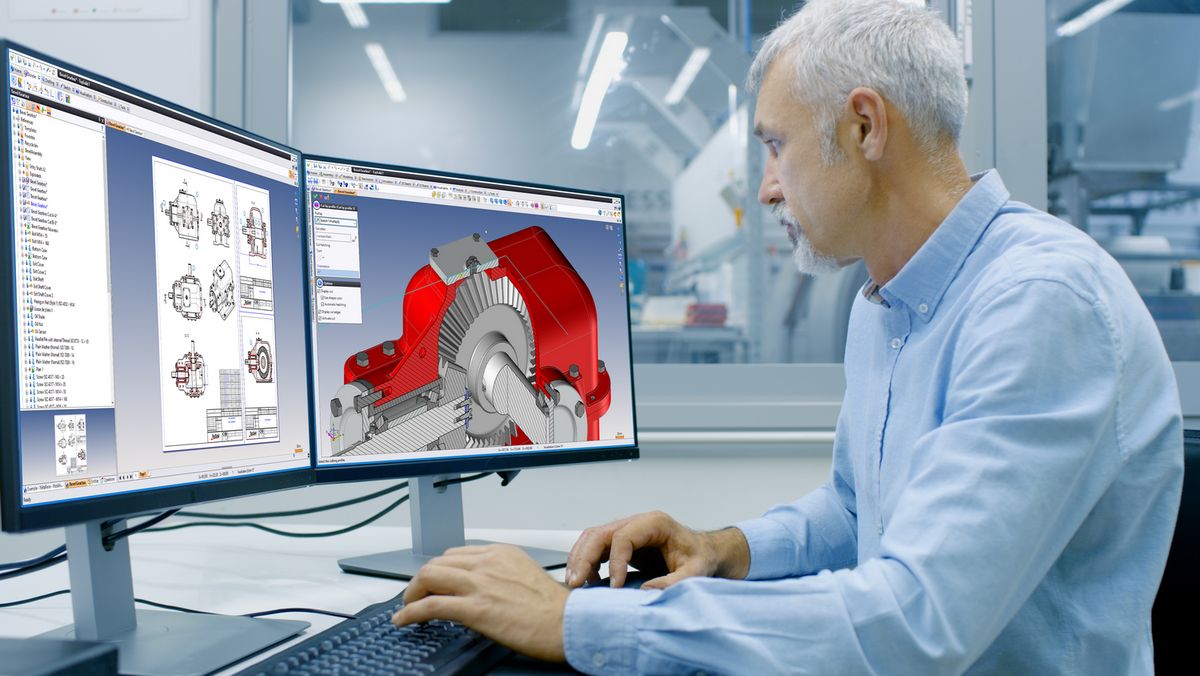 TopSolid'Design videos
For more information
Download
TopSolid 7
The TopSolid 30 Day Trial is available for free and includes the full version of TopSolid and FREE tutorials to help you get started.
TopSolid'Store
TopSolid'Store offers free downloadable content around TopSolid.
TopSolid'Viewer
TopSolid'Viewer allows you to view and share any TopSolid document (design, drawing, machining, kinematics etc) without the need for a TopSolid license. TopSolid'Viewer is free of charge and available in versions 6 and 7.
TopSolid'Design documentation
For more information
TopSolid'Design News
See also
Related products
Need more information
A QUESTION ABOUT OUR
PRODUCTS OR SOLUTIONS?