TopSolid'Design
CAD software with a revolutionary design
TopSolid'Design, a complete CAD system
Open and flexible CAD software
Fully integrated PDM
Unlimited CAD design
Intelligent components
Associative design
Simulation and verification
Automated production documents
Visualize your designs
Open and flexible CAD software
Communication with most of the formats on the market
Step, IGES, DXF/DWG, Solidworks, PTC, Catia...
Point cloud import (xyz, pts, ply) from 3D scanners
Direct editing tools for imported geometries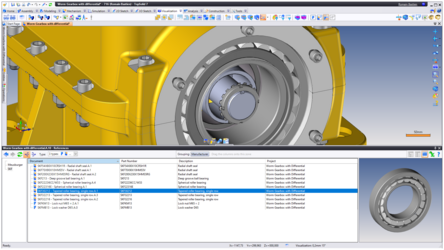 Fully integrated PDM
Integrated and transparent, making it easy to use.
Improves collaboration between sites, teams, and people.
Streamlines engineering and production processes.
Reduces the risk of design and manufacturing errors.
Manages minor/major revisions of all types of documents (part, assembly, etc.).
Manages data security and tracks changes.
Manages products life cycles.
Search by criteria, references, use cases.
Deployable as a single user, in a local network or in a multisite.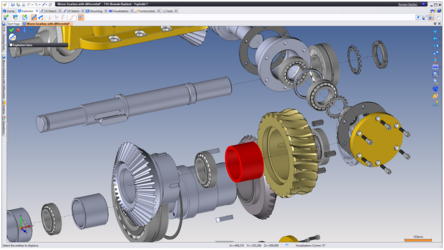 Unlimited CAD design
Design your ideas in 3D without restriction, express your creativity!
Hybrid solid / surface modeling tools
Dedicated mechanical features commands (drilling, grooving, pocketing, etc.)
Complete sheet metal module (flattening, bending loss rules, rolling with over-length...)
Integrated component libraries: ISO, AFNOR, DIN mechanical components
Integrated access to TraceParts and Cadenas
ISO GPS tolerancing, directly on the 3D model (MBD), or in 2D drawing.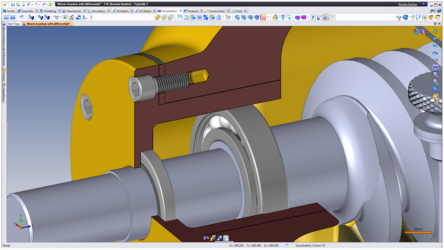 Intelligent components
Store your company know-how
The most complete parameterization engine on the market, totally integrated and without programming
Unlimited fields of application (mechanical, sheetmetal, furnitures, …)
Integrated machining processes.
Components are making their own operations, ready for manufacturing.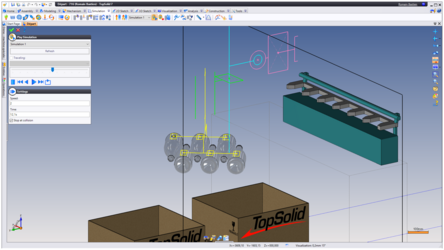 Associative design
Save time on your modifications and avoid many errors
Bottom-Up Design, Top Down Design, In Place Design
Assembly design can be totally driven by a layout sketch
Any changes update all documents, from base sketch to final parts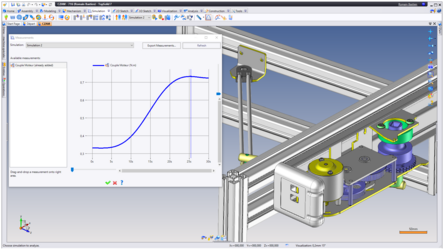 Simulation and verification
Articulate and simulate your 3D designs to anticipate problems and collisions.
Collaborate easily with your teams by visualizing the operating principles of your designs.
Kinematic chain of a design is totally independent from the structure of the assembly.
Simulate kinematics and dynamics, analyze collisions between rigid groups and take measurements (speed, distance, etc.).
Automated Production Documents
Automation of repetitive and tedious tasks
Creation of standardized and dimensioned 2D drawings
Manage Exploded views and assembly instructions
Drawing Bundles (assembly of several drawings)
Cutting lists (profiles, sheets, screws...), supply lists, purchase lists...
Export in many formats (3D PDF, FBX, STEP, DXF, DWG,...)
Optimized cutting lists, using integrated extruded bar nesting
Visualize your Designs
A complete immersion for your customers.
Avoid misunderstandings and facilitate decision making!
Fully integrated realistic rendering.
Real-time (working mode), and also raytraced to produce photorealistic images.
PBR materials (color, roughness, normal, metalness...)
Integrate your design into a real photo
ARE YOU INTERESTED IN THIS PRODUCT?
---
Discover software
TopSolid'Design at a glance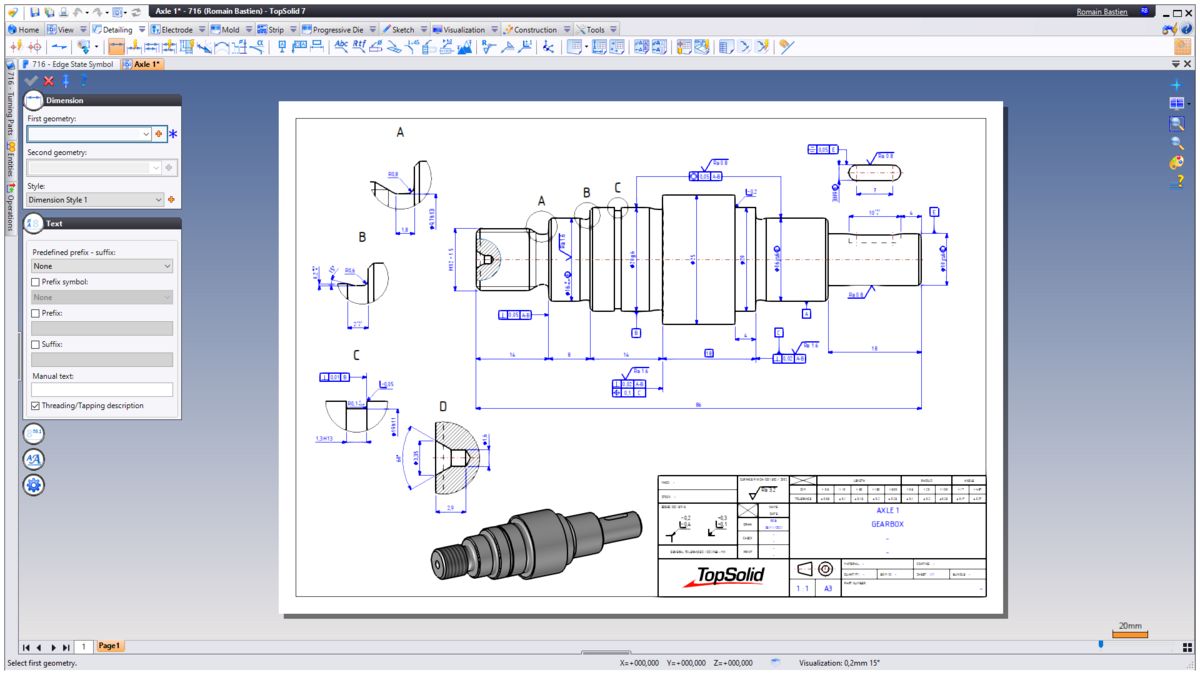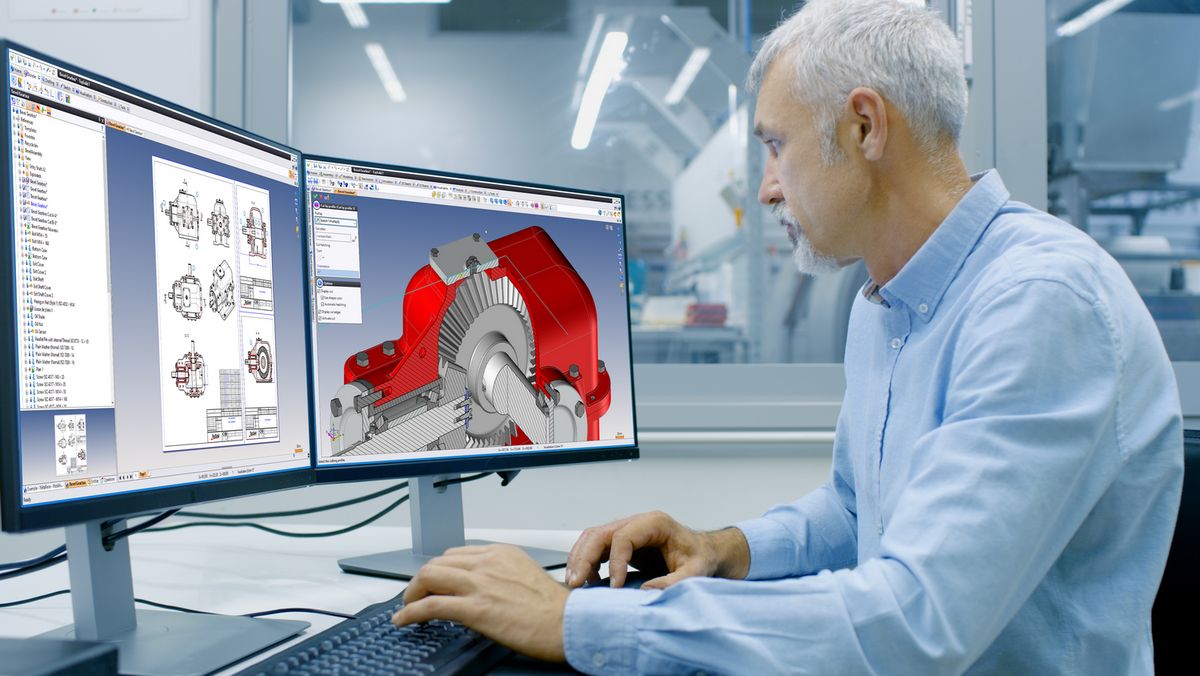 TopSolid'Design videos
For more information
Download
TopSolid 7
The TopSolid 30 Day Trial is available for free and includes the full version of TopSolid and FREE tutorials to help you get started.
TopSolid'Store
TopSolid'Store offers free downloadable content around TopSolid.
TopSolid'Viewer
TopSolid'Viewer allows you to view and share any TopSolid document (design, drawing, machining, kinematics etc) without the need for a TopSolid license. TopSolid'Viewer is free of charge and available in versions 6 and 7.
TopSolid'Design documentation
For more information
TopSolid'Design News
See also
Related products
Need more information
A QUESTION ABOUT OUR
PRODUCTS OR SOLUTIONS?