The clean material of the past and the future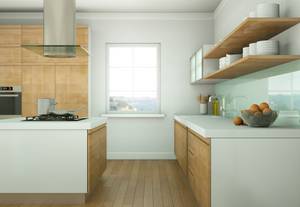 Furniture is a very broad field of activity with highly varied demands. Fitters, producers of furniture or urban amenities, outfitters of leisure vehicles or pleasure boats all absolutely need a design and manufacturing tool that can be personalized to meet all their different needs. And the lead times demanded in this sector require complete command of the digital chain, from preliminary studies to production.
The comprehensive TopSolid'Wood solution allows broad scope for creativity, while improving performance and fluidity throughout the process, from design to machining, for individual items of furniture and for complete outfitting projects.
TopSolid'Wood: an integrated solution, from design to production
The TopSolid'Wood offer represents a genuine integration between design and production for the Wood industry. A genuine digital chain is created between the design office and the workshop, avoiding numerous errors and saving a lot of time.
A tool that meets your needs thanks to its wealth of specialized functions
Another advantage offered by this integration is the perfect consistency between the CAD and the CAM user interfaces, that also includes other industry-specific applications available in the TopSolid range, for activities such as sheet metal work and machining. This comprehensive offer avoids the need for a multitude of applications, allowing for gains in terms of training and skills development.
Customer Success
Need more information
A QUESTION ABOUT OUR
PRODUCTS OR SOLUTIONS?