According to Dominique Gattefin, company CEO "As a company we always wanted to be at the cutting edge of technology. TopSolid has offered us a very positive price/performance ratio and a top class service with it."
---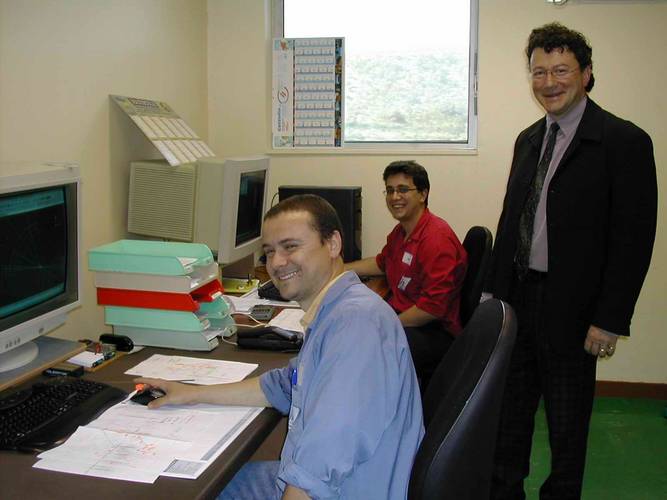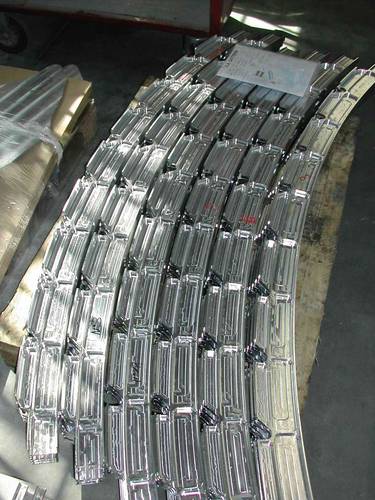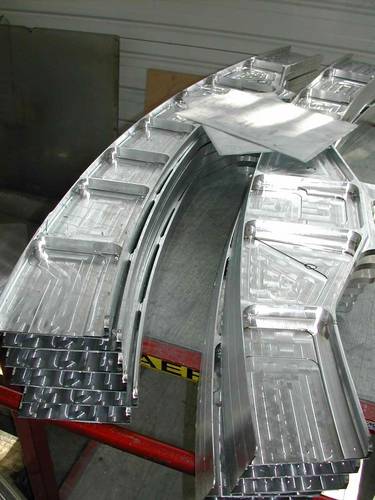 The company Gattefin, set up in 1977, owes its name to its founder Noêl Gattefin. Two years later his son Dominique joined the family business, with company staff thereby doubling to 2 people. The workshop at this time focused on traditional turning and milling and was equipped with a saw. Its main activity was milling for the armament sector. Today the company employs 85 people and occupies a working surface of 10000m² (made up of 7 buildings) and manufactures parts from 10mm to 10m with the average being 1.5m. These parts are in general technically complex with a high added value, and are produced in single units or in very small quantities. Gattefin also manufactures sub-assemblies, machined parts and deals with boiler-making, sheet metal, welding mechanized welding, painting and assembly. The company works in the following domains: aeronautical (its principal market), agri-food industry, material handling, standard and special machines, capital goods, petrol and tyres.
Programming times reduced by 50%
The company purchased its first CNC machine in 1982. The machine was programmed directly on the console using the most advanced ISO functions such as parametring and angular rotations. Within 3 years, however, the company realised it needed to invest in a CAD/CAM software due to the increasing complexity of the parts it machined. GTL (predecessor of TopSolid) from Missler Software was the chosen solution after it displayed the best results on a part to be machined while remaining easy to use. Thanks to the simplicity of TopSolid the operator was operational in a short time particularly for the automatic generation of holes for the aeronautical domain. Very quickly the company's programming times were reduced by 50%. According to Dominique Gattefin, company CEO « As a company we always wanted to be at the cutting edge of technology. TopSolid has offered us a very positive price/performance ratio and a top class service with it. Missler Software greatly assisted us in programming our first parts when we first started with TopSolid. Thereby, I have always felt that we did not just purchase a price but a return on investment." Since 1982 Gattefin has acquired many high-performance multi-axe machines. Alongside this progression TopSolid has evolved from 2D, 2 ½ D and 3D in milling, turning and wire EDM. Nowadays information from the CAD/CAM software and the machine are transferred by a fibre optic link at high speed. According to Dominique Gattefin "We always try to stay abreast of the latest software developments and we maximise the results we can achieve from these advances. This is a good way to achieve a competitive advantage over our competitors. A great asset for us also are our perfectly adapted post-processors which result in significant time gains. »
TopSolid and TopSolid'Erp – The digital process chain at Gattefin
Gattefin is currently equipped with 2 software systems from Missler Software. The 1st is TopSolid'Cam which offers the recuperation of native files using the Iges or Step interfaces. Thanks to TopSolid'Cam significant times gains are achieved in programming and machining. The stability of the system means that the machining process proceeds without the presence of an operator.
Gattefin is also equipped with Missler Software's ERP system, TopSolid'Erp. A fully integrated ERP system which responds to all supply chain requirements from commercial to production management TopSolid'Erp offers a complete solution for the following areas: commercial administration, management of technical data, shop floor management, client support and PDM (Product Data Management).
TopSolid'Erp is fully integrated with the TopSolid line of products, thus allowing full integration between all company departments. It offers a complete solution for commercial activities, management of technical data, shopfloor management and customer support, all of which assure a complete integration with internal Research and Methods Departments. It manages quotes, orders, work order processes, manufacturing/work orders, bar code follow-up, surveillance, delivery notes and invoices.
3 key points of Missler Software's integrated CAD/CAM/ERP solution for Gattefin are :
Easy of use with far-reaching possibilities
An impressive after sales service – The technical support and follow-up from Missler Software have been fundamental for Gattefin
In terms of price TopSolid and TopSolid'Erp are competitive products
Looking forward at all times
Dominique Gattefin believes that a company always needs to battle, work harder and look to the future. It is necessary at all times to anticipate market forces. For this reason he set up a filial in Romania in 2000 which carries out sub-contracting work for the French headquarters on large series, simpler parts.
---
Need more information
A QUESTION ABOUT OUR
PRODUCTS OR SOLUTIONS?