A new parametric library is available in TopSolid'Store.
---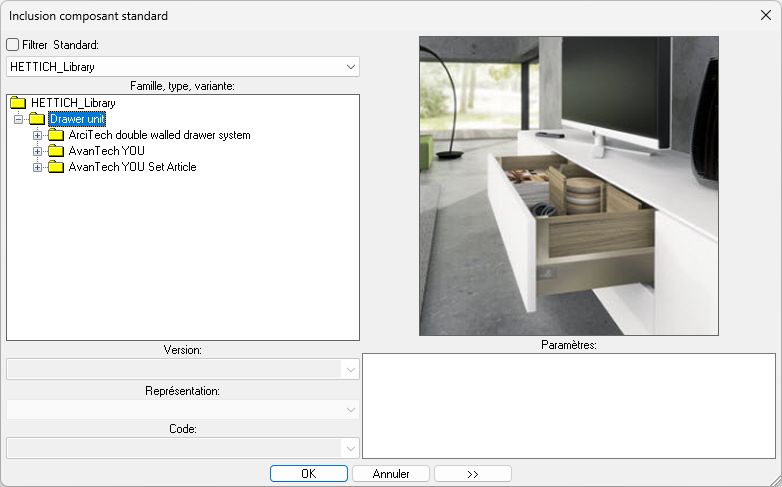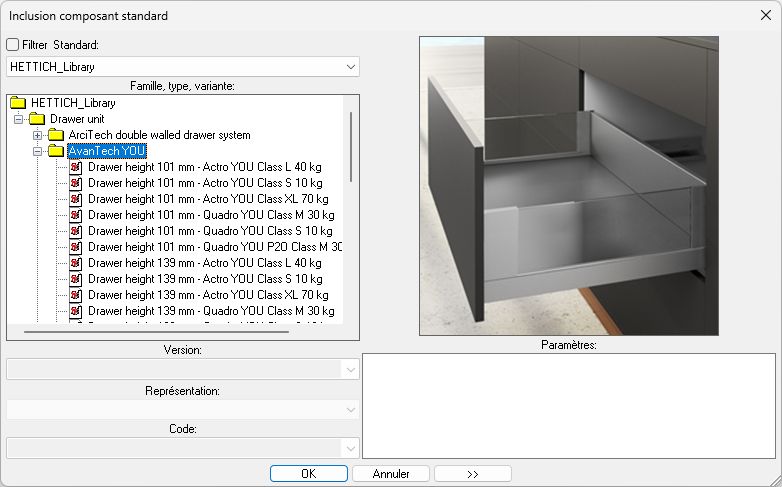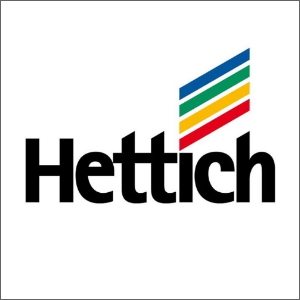 AvanTech YOU and ArciTech drawer systems are waiting for you with many new functions.
ArciTech
A a double walled drawer system with numerous variations in design and functionality can be produced easiliy and efficiently. The Actro runner always provides full access as well as silent and soft closing. ArciTech is strong enough even for large, heavy drawers.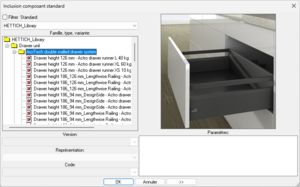 AdvanTech YOU
The AvanTech YOU drawer system scores from design diversity and creative flexibility, from concealed working parts and perfect performance as well as from an efficient product concept geared to the customer. AvanTech YOU puts you in the focus and matches your specific needs.
Once downloaded from our TopSolid'Store, TopSolid'Wood users will be able to access two range of parametric drawer Units directly from TopSolid.
Available in English these items provide:
Item Designation
Item Reference
Supplier information
The drawers systems are fully parametrized and provide key points / machining process / finishing / options as drivers.
Include these drawers system in one of your parameterized bloc driver to release the full potential thanks to the Hettich Technical Department.
About HETTICH:
Hettich is one of the largest manufacturers of furniture fittings in the world. Every day, more than 8.000 employees rise to the challenge of developing intelligent technology for furniture. The home of the family-owned company is Kirchlengern, Germany.
---
Need more information
A QUESTION ABOUT OUR
PRODUCTS OR SOLUTIONS?