Earlier this year, TOPSOLID announced the availability of its integrated software suite, TopSolid Integrated Digital Factory 2023, enriched with hundreds of new features. The many innovations include a stronger 3D element, through partnerships with 3Dconnexion and Adobe Substance 3D.
---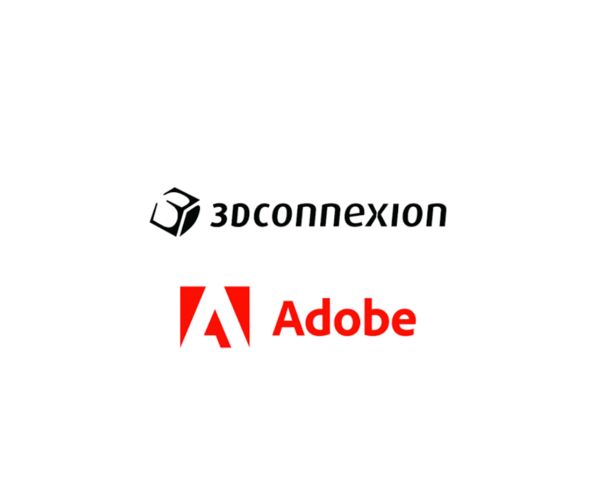 3Dconnexion
3Dconnexion designs and develops powerful, ergonomic mouse devices and smart software based on the most rigorous and innovative R&D in the world. With its SpaceMouse® and CadMouse 3D ranges, and its Keyboard with Numpad, 3Dconnexion provides CAD professionals from the building and machinery industries with a superior tool that lets them interact with the digital world smoothly and efficiently.
TopSolid'Design now enables management of the latest generations of SpaceMouse® to offer those users unbeatable 3D navigation, in terms of ergonomics and technology, with sensitivity, responsiveness and precise control of tools.
Adobe Substance 3D
Adobe Substance 3D is an application environment whose content empowers you to create in 3D. With an infinite range of possibilities in terms of variations for product design, the software boosts the creativity of its users and brings more speed and flexibility to workflows thanks to material parameters and real-time views (which can be modified at any time without going back to the previous step).
TOPSOLID integrates Adobe Substance 3D® into its software suite, giving access to millions of parametric textures that let you produce exceptionally high-quality images quickly. The Substance 3D suite lets you create materials from a simple image, but you can also import and augment (post-processing) those scanned materials and read them directly in TopSolid for immediate visual feedback.
"We are delighted to be working with 3Dconnexion and Adobe Substance 3D and to have their solutions as part of the new features of TopSolid Integrated Digital Factory 2023. We want to offer our users creative, efficient and easy-to-use tools for their designs, that constantly adapt to their needs, and this means joining forces with the best tools available on the market," explained Richard Lamure, CEO, TOPSOLID.
---
Need more information
A QUESTION ABOUT OUR
PRODUCTS OR SOLUTIONS?