A perfect understanding between Pedrotti and Missler Software Italy has accelerated development times
---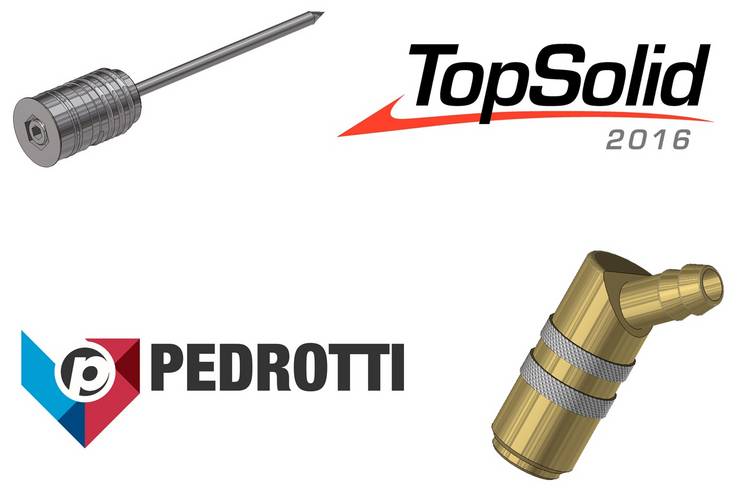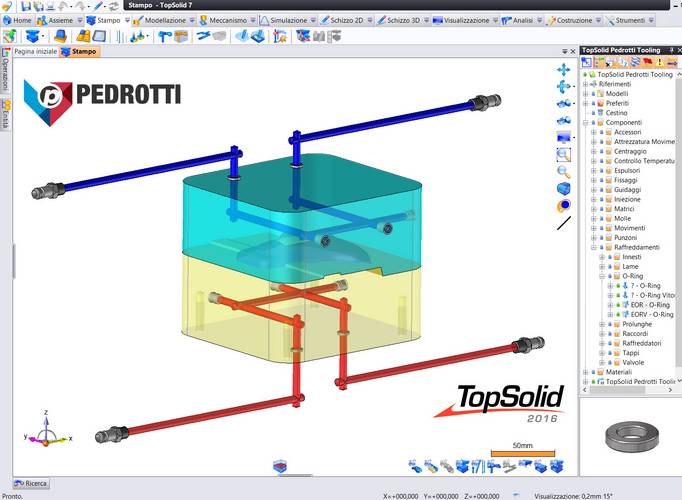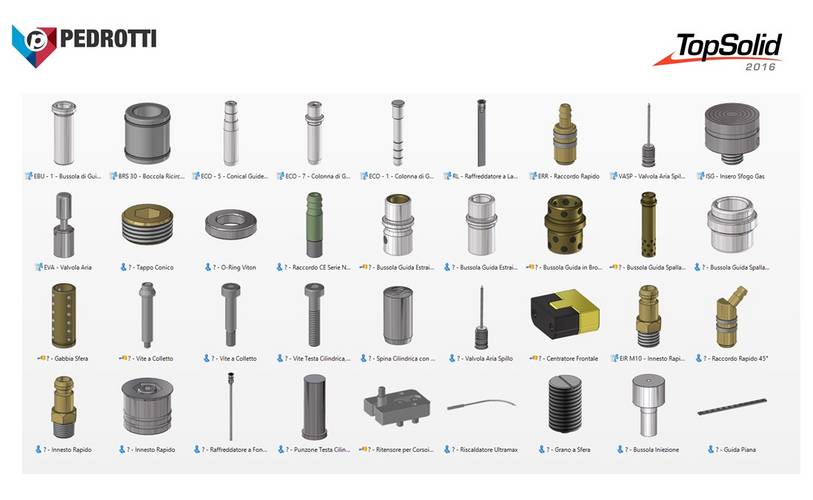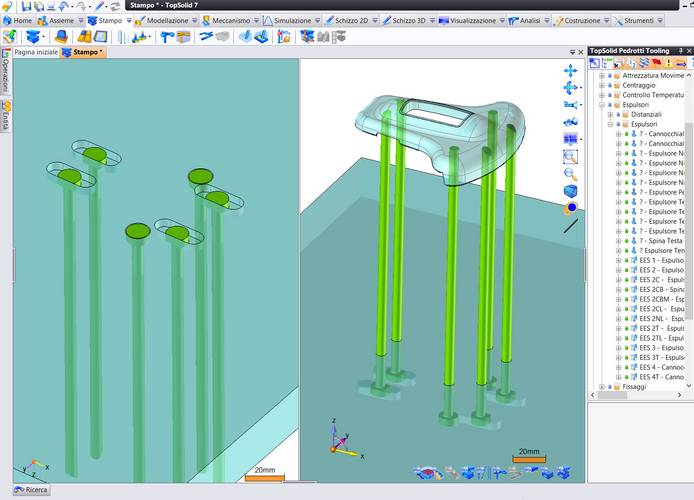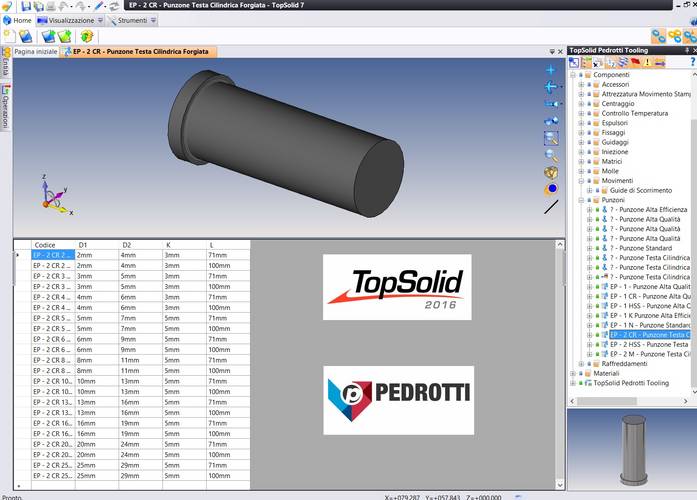 Pedrotti standard libraries for TopSolid'Mold V7
Version 7.10 of Topsolid'Mold V7 now features Pedrotti standard component libraries and perfectly meets the requirements of TopSolid users supplied by the Italian group. The collaboration between the technical teams at Pedrotti and Missler Software Italy has been great from the start; speeding up production times, while guaranteeing high data quality.
"TopSolid Mold is, by far, one of the most used modelling software solutions for mould design, thanks to data interfaces with the main CAD solutions on the market, but also thanks to its detailed and tool-specific drawing, with vertical functions such as automatic dimensioning of the holes and a BOM with adaptable indexes, not to mention the management of multi-cavities and mould revisions, which are now essentiel in all sectors. TopSolid accelerates the design of cavities, allowing global or differential management of the shrinkage factor of material and providing immediate analysis of draft and undercuts, as well as automatic management of mould plane surfaces. also the ad hoc environment designed for the creation of cooling circuits is a simple, flexible and efficient technology with the Sketch 3D function" emphasizes Marco Zoia, Product Manager at Pedrotti.
The quality of development "Made in Italy"
For the Missler Software group, technical cohesion was the starting point of this excellent result and this allowed quick integration of a library with more than 150 products with all the dimensions present in the catalogue, for a total of almost 20,000 instances modelled and updated directly by the Pedrotti design office in permanent collaboration with the TopSolid team, in order to guarantee up-to-date data for end users. The carcass library contains all the Pedrotti drilling standards series and soon the series E will also be available with the European drilling standards. TopSolid'Mold is constantly evolving and in the next few months, the libraries of the new mould accessories will be available directly in the Pedrotti Edition 2017 catalogue.
The Pedrotti Group is a reference brand in Italy that is growing and gaining market share all over the world, this means that the interest for this new library concerns the global market. For more information, click on the following link: Video Librerie Pedrotti
---
Need more information
A QUESTION ABOUT OUR
PRODUCTS OR SOLUTIONS?