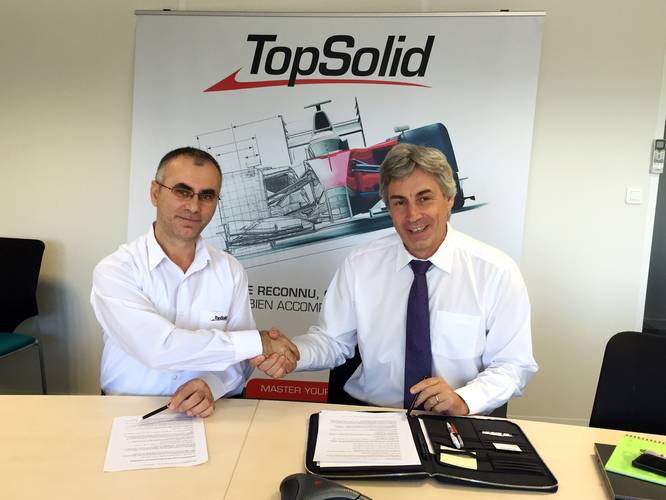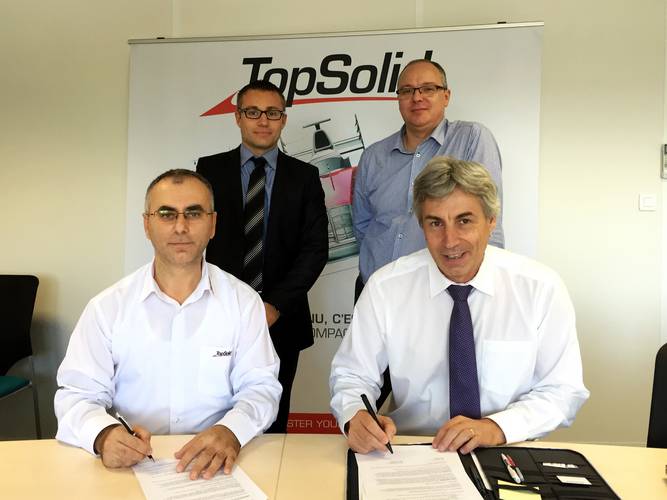 Evry, January 20, 2016 – Missler Software, a worldwide leader in the CAD/CAM industry, announces the opening of a new subsidiary in Istanbul as part of its ongoing drive to expand and grow the business in Turkey.
Over the last decade, Turkey has become the largest economic power in the Middle East.
Apart from its strategic geographical position between Europe and Asia, Turkey is characterized by a developed and dynamic industrial sector, especially in the cities of Istanbul, Ankara, Izmir, Konya and Bursa.
The new subsidiary, Missler Software Turkey, will focus on promoting and reinforcing TopSolid CAD/CAM software solutions locally for the automotive, metal and wood industries. Missler Software Turkey will be led by Sedat KILIC, who brings with him valuable knowledge of the CAD/CAM Turkish market as the founder of 3B Dizayn, specialized in offering CAD/CAM software services. Through a broad network of resellers all around Turkey and a subsidiary in Bursa, 3B Dizayn has become a big player in Turkey and has equipped several leading companies such as - among others - BOSCH, VALEO...
Marc CHOQUIN, General Sales Manager for Missler Software, explains: "Thanks to the strong dynamism of the Turkish CAD/CAM market and our long-term collaboration with the 3B Dizayn expert team, we are proud to count more than 1000 TopSolid users in Turkey. This new step of our development, which resulted in the launch of Missler Software Turkey, will strengthen our leadership on the CAD/CAM market. Our main goal is to increase our operational capabilities to better serve our customers in Turkey while accelerating our growth on the strategic TopSolid market in the Middle East."
Sedat KILIC, Director of Missler Software Turkey subsidiary, declares: "3B Dizayn is very proud to become Missler Software Turkey after 15 years of collaboration. This is a great opportunity for us to increase our market shares on the Turkish CAD/CAM market, as well as to contribute to develop the Turkish industry."
About Missler Software
Missler Software, whose headquarters are located just outside Paris, France, is the software developer of the TopSolid CAD/CAM/ERP software range dedicated to the mechanical manufacturing, toolmaking, wood and sheet metal industries. In 2015, the company turnover was €30M for 220 employees. Every year Missler Software invests in the region of 30% of its annual turnover in Research and Development for its integrated software range. The company was founded in 1984 and has been present on the international market since 1997. Missler Software exports approximately 60% of its software licenses via a network of 80 value added resellers throughout the world. For further information, visit www.topsolid.com.
---
Need more information
A QUESTION ABOUT OUR
PRODUCTS OR SOLUTIONS?