Machining small production runs of highly technical parts with high added value is the challenge the SME based in the Rhône-Alpes region faces every day. An exploit that makes it possible to combine Missler Software's TopSolid CAD/CAM solutions with versatile ultrafast machines.
---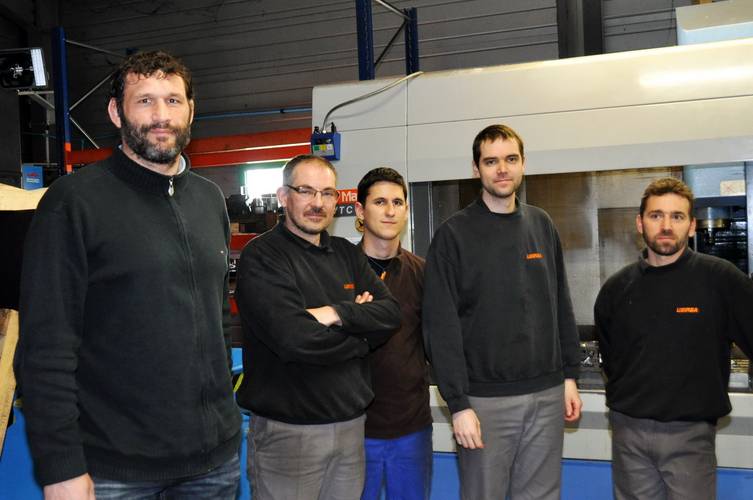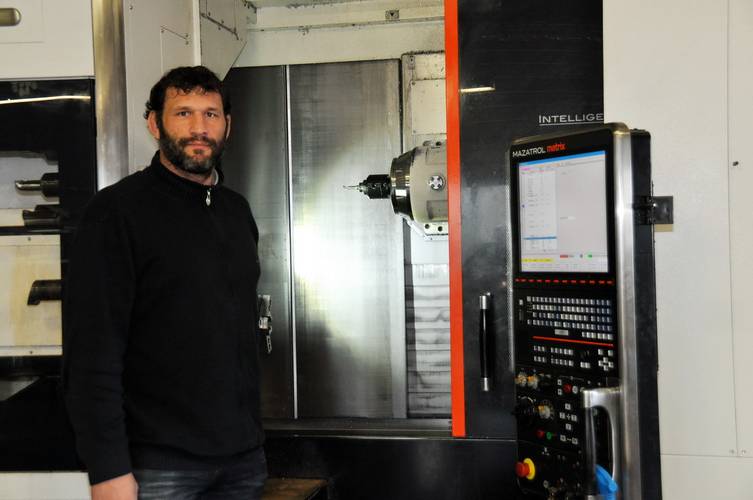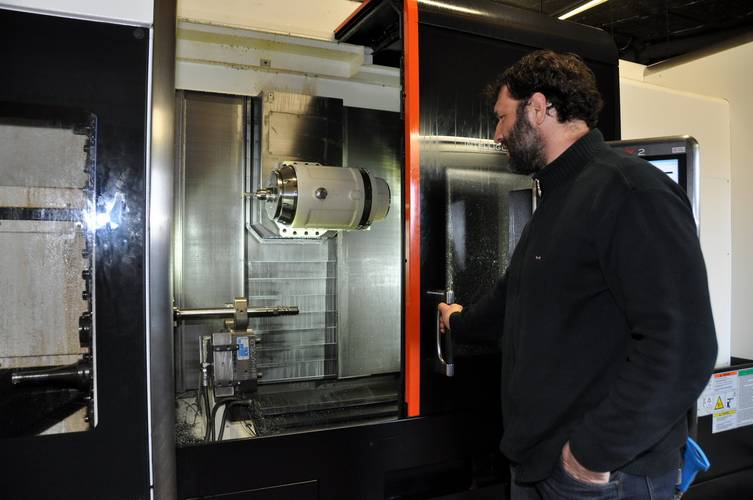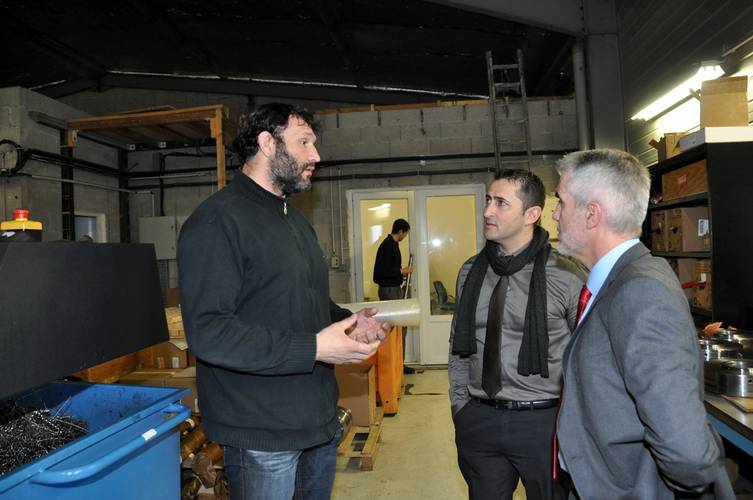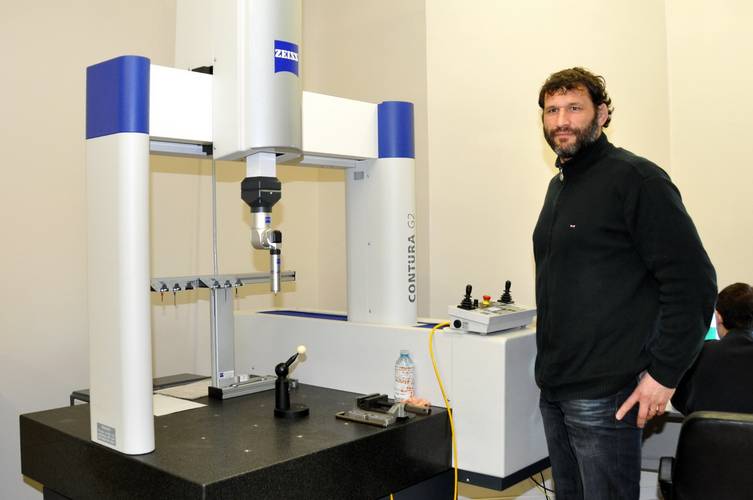 World-class rugby and mechanical precision make a mighty combo. Indeed, both discipline and the satisfaction of a job well done are essential qualities they share. The proof? Usirea, a subcontractor specializing in high precision mechanics, was created in 2007 by Lionel Nallet and his brother-in law Julien Tarare. Lionel Nallet, to aficionados of the oval ball the name resonates like a great rugby try. Lionel played for the French national team, having been selected 74 times internationally. Located just a few kilometers from the town of Bourg-en-Bresse, the plant takes full advantage of the know-how of the two young associates handling both the company's organizational side as well as the technical aspects. "With Julian's sound mechanical knowledge, we thought long and hard before starting our business", says Lionel Nallet. "It became clear to us that specializing in small series manufacturing of highly technical parts was the way to gain the most traction."
The company started out working as a junior subcontractor, but quickly confirmed its expertise by demonstrating a high level of quality. Results were soon to come: Usirea became a prime subcontractor supplying large clients in demanding sectors such as nuclear power, aeronautics, energy, packaging, and railways. A seasoned team of a dozen associates working together according to customer plans to produce individual units, prototypes, mechanical assemblies and complex components in small and medium production runs using the most diverse materials (common, special, and stainless steels, titanium, non-ferrous alloys, plastics, and composites). As orders became more and more complex, setting up advanced equipment was required to be able to master their production and become a true jack of all trades. To meet its needs, the company equipped itself with an array of numerically controlled machines producing customized small series of 20 to 100 parts per month. The company has sophisticated and versatile equipment such as the Mazak Integrex i200 and i300 as well as the 5-axis Variaxis palletized machining center from the same constructor, able to machine complex forms in 4 or 5 axes. Machining work is supplemented by purchases of materials and components, heat treatment and surface operations, assembling small welded parts, painting, marking, and corrective grinding. This allows Usirea to deliver fully finished products to its customer. A 3D coordinate measuring machine (CMM) rounds out the manufacturing process to ensure that the parts meet very strict quality levels.
"This extremely complex and variable manufacturing process moving from one series of parts to the next is an ongoing challenge for our team, requiring precise CAD/CAM preparation", maintains Lionel Nallet. For both entrepreneurs it became obvious that, although machining programs for simpler parts could be handled while at the machine, the complex ones required a much more elaborate software solution. The need for a powerful CAD/CAM software package became obvious; Missler Software's TopSolid'Design and TopSolid'Cam were chosen. "I really appreciated the quality of these tools in my previous business", stressed Julien Tarare, "especially for programming complex machining runs. They are easy to use thanks to their intuitive interface; the French software solution is perfectly suited to our needs." Smart methodology tools that can process various part topologies and quickly optimize the machining process. "The 3D CAD functions TopSolid'Design provide are very useful because we redesign 90% of the plans provided by our customers", explains Julien Tarare. "They significantly reduce the design cycle thanks to intelligent reconstruction of the part's plan. In addition, the various icons ensure an ease of use that facilitates the widespread usage of Missler Software throughout the company." The same reactivity was praised for the CAM capabilities of TopSolid'Cam, which provides a versatile and complex machining program range and also the control program for the coordinate measuring machine (CMM). All situations are taken into consideration - turning, 2-axis and 3-axis milling, 4- & 5-axis positioned milling, 4- & 5-axis continuous milling, and synchronization. "The software realistically simulates with multiple objectives what will occur once on the machine: the shortest possible implementation timeframe, collision avoidance and cycle times are optimized", asserts Julien Tarare. A toolpath verification is made based on the machine's kinematics, its precise dimensions, its capacities and its paths. In difficult procedures such as continuous 5-axis machining, it is possible to avoid collisions by changing the orientation of the tool's angles, while maintaining a point of contact with the part. Thanks to its kinematic motor, TopSolid'Cam anticipates collisions and automatically reorients the tool angles to avoid any collision between the machine, the tool holder and the part itself. "Due to the virtual machining simulation, 99% of our production is profitable", concludes the specialist.
Quite a boon for this constantly forward looking SME. In 2015, Usirea will relocate just a few kilometers away into 900 m² premises. To be better equipped to meet new challenges...
The key points
Challenges:
Manufacturing complex parts in small production runs, with changes made from one order to the next.
90% of all plans provided by customers must be redesigned.
The solution: a CAD/CAM production chain using Missler Software's TopSolid'Design and TopSolid'CAM.
The benefits:
Reducing the design/manufacturing cycle.
Eliminating manufacturing errors through the use of 3D virtual machining.
Widespread use of the CAD/CAM tool throughout the company.
Usirea in figures
Workforce: 10 employees
Revenue: €1.2 million in 2014 / + 35% compared to 2013.
Surface area of the new plant: 950 m2
---
Need more information
A QUESTION ABOUT OUR
PRODUCTS OR SOLUTIONS?