Based in Austria, Hirschmann Automotive is a worldwide player in the automotive industry. Hirschmann Automotive is a specialist in made-to-measure solutions that employs almost 5,700 people worldwide on seven production sites. For more than 60 years, this high-tech enterprise has constantly renewed itself to contribute to the advancement of the automotive industry and has rhymed with movement and road safety. Hirschmann designs and manufactures its products with TopSolid. The TopSolid software solution acts as a driving force in the group by covering the construction of the means of production, molds and special machinery. A look back at this successful collaboration.
---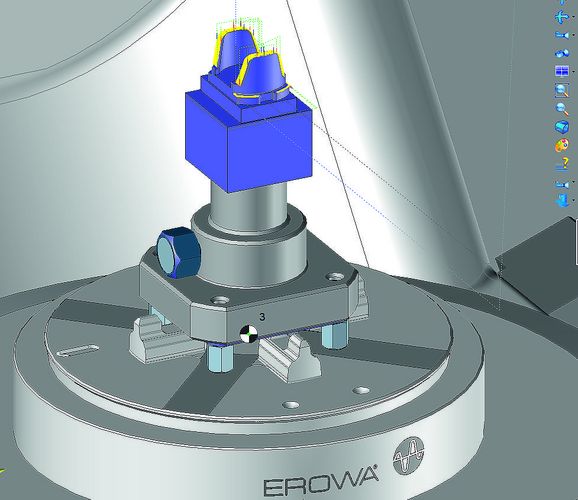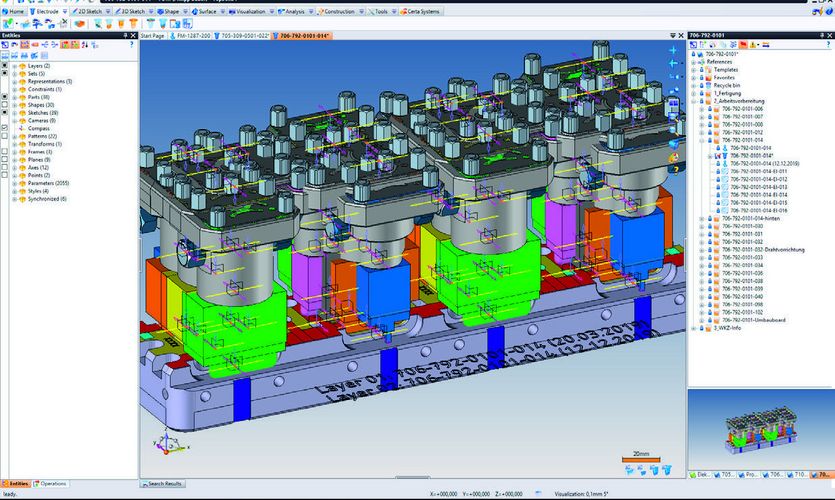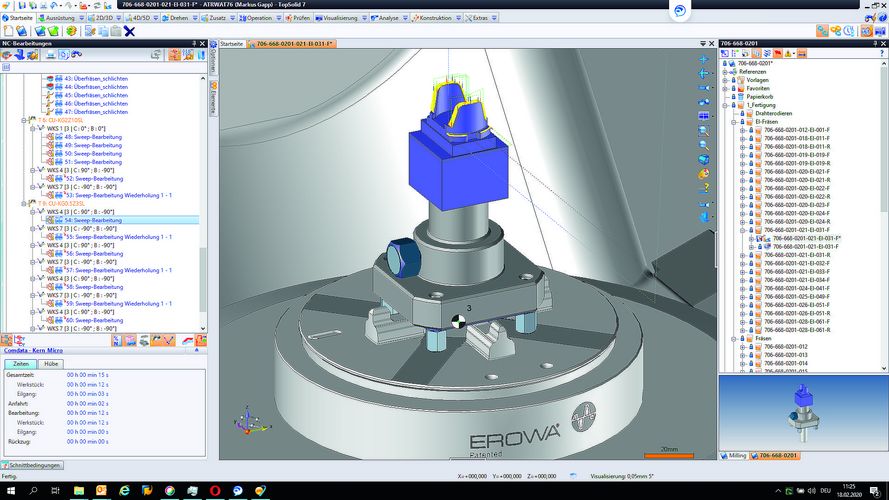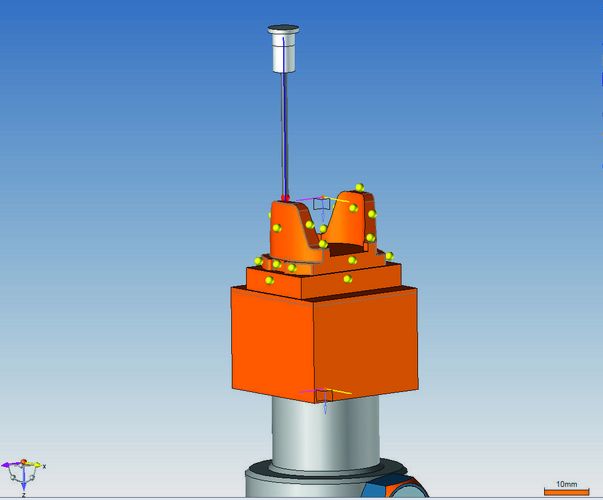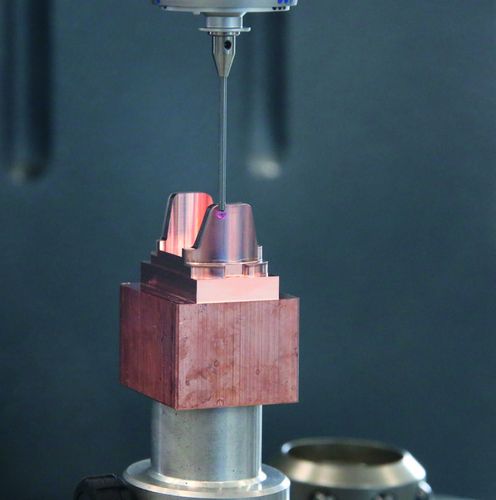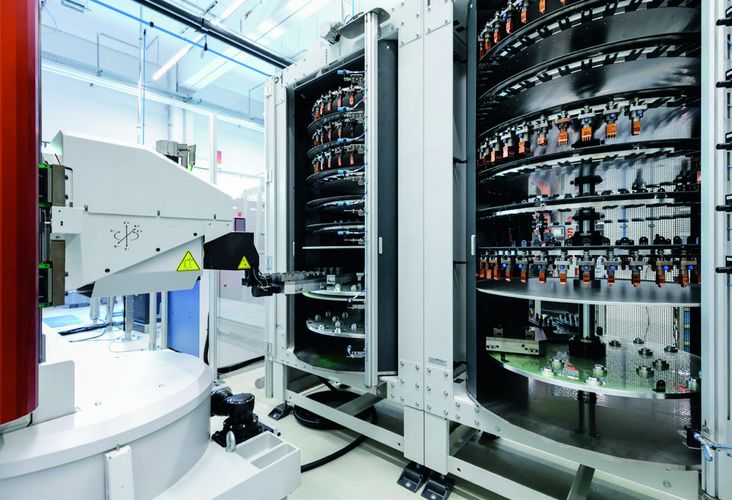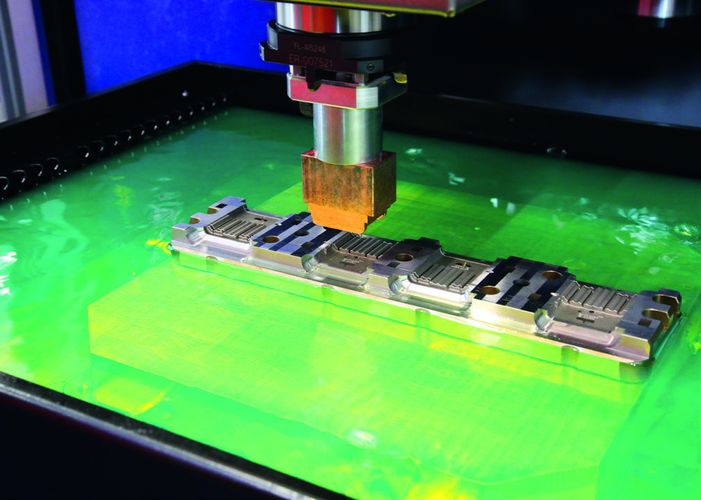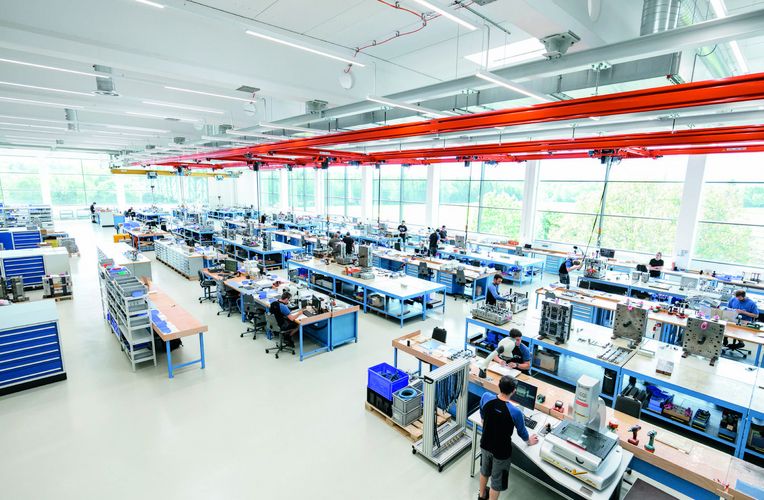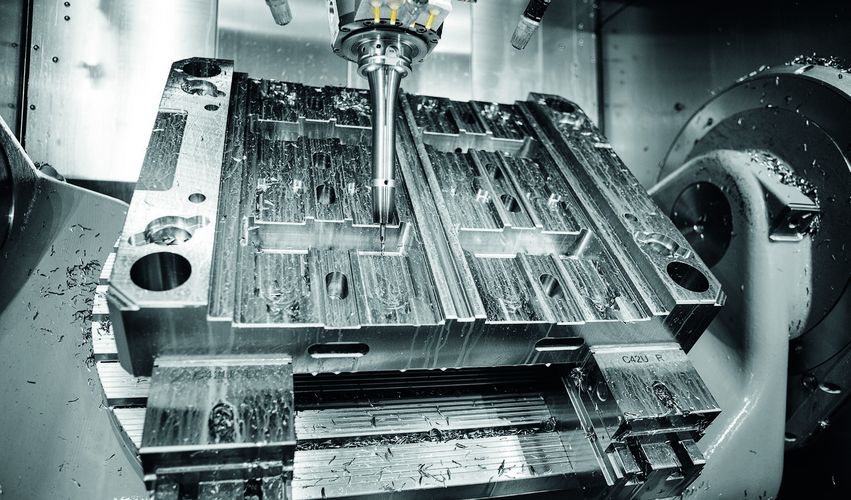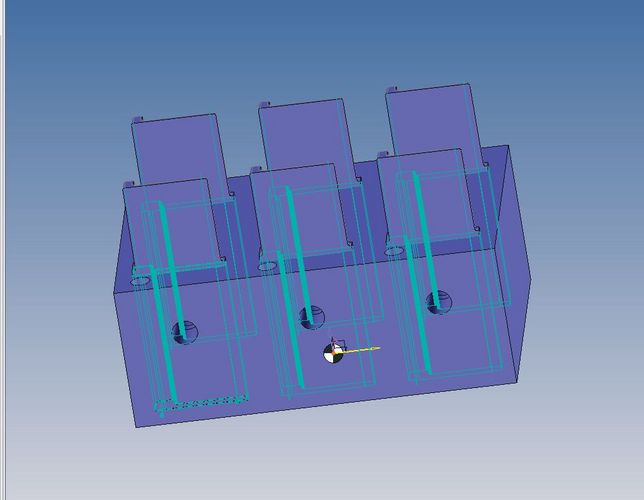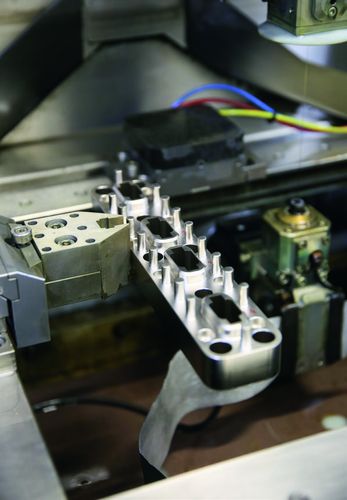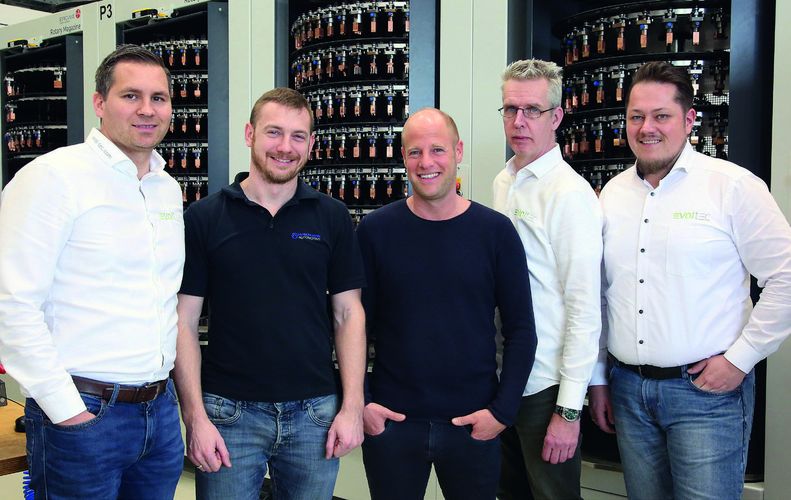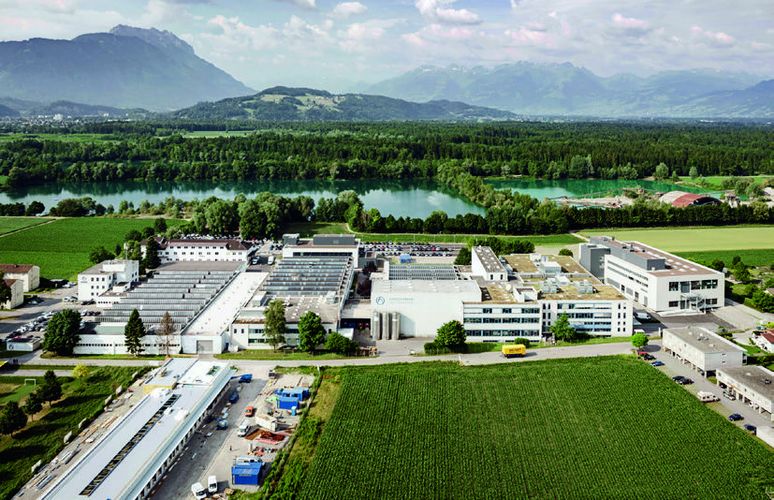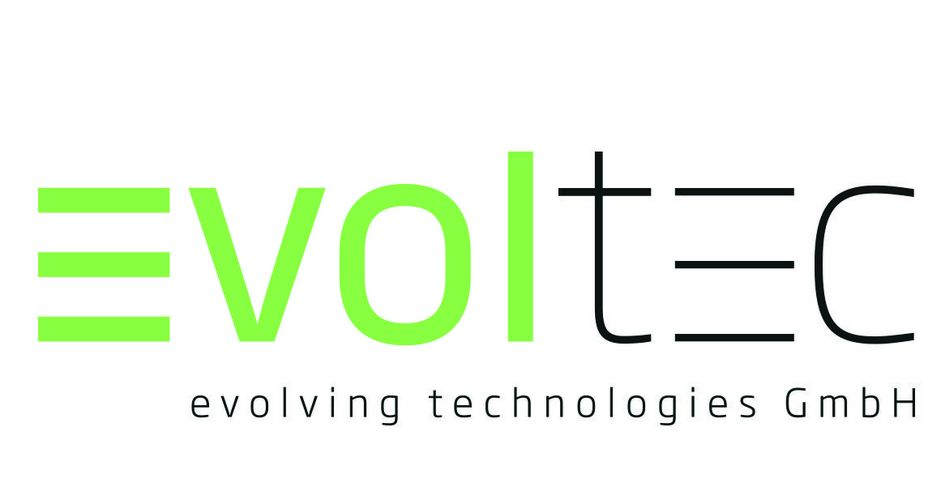 Quality: an absolute priority for Hirschmann
Hirschmann Automotive's core activity is the development and production of individual solutions for its customers. "Our goal is to be the leader in the development and production of innovative products for the automotive industry. This is what we work on day after day. This is also the reason why we control the quality of our products down to the finest details," explains Markus Ganahl, COO of Hirschmann.
Connection and contact solutions, high-voltage applications for electric cars, assembly of special cables, plastic overmolding technologies, sensor systems, etc. Hirschmann Automotive offers a broad portfolio of products.
"Quick progress from the prototype to marketing a product is an essential factor of success for an automotive supplier. We believe that it is our duty to constantly evolve and to offer the most modern production technologies and, therefore, the shortest possible reaction times to the automotive industry and our customers", continues Markus Ganahl.
Hirschmann: where the production of tools is a key skill
When it opened its new center for tools and the construction of special machinery in the summer of 2017, Hirschmann significantly increased its capacities, in particular in the production of injection molding tools. "Now, we can precisely meet our customers' demands. From mechanical machining to control techniques, we can now offer everything from a single source", explains Markus Gapp, Head of Mechanical Manufacturing, to illustrate the customer orientation of the new tool center in Rankweil. In this region, the company produces about 25 new injection molding tools per year. These tools are then used to produce various plastic parts, including at Rankweil. "The development and manufacture of our injection molding tools demands a lot of work. We produce molds with 16, 32 and 64 dies", points out the Head of Manufacturing.
How Hirschmann relies on TopSolid and its Austrian partner Evoltec
In theory, all of Hirschmann's production sites use the same technical equipment and each manufacturing technology is used at least once on each site. "In this way, we can guarantee that our production process will not be interrupted unexpectedly", explains Markus Gapp. This is the reason why it was essential to establish continuity between the machines and the software tools.
Due to the scope of the production and manufacturing activities, Hirschmann uses software solutions that offer the best possible continuity and that are not made up of isolated solutions. "We have been using TopSolid for about 15 years and we have been fully equipped with TopSolid 7 in all our fields of activity for about 6 years. Evoltec helped us to implement the software modules and to optimize or automate the manufacturing processes and operations", explains Markus Gapp, who is most satisfied with the professionalism of TOPSOLID's Austrian representative, Evolving Technologies GmbH (Evoltec).
With more than 30 years of experience, TOPSOLID is a world leader in fully integrated CAD/CAM solutions for users in the machine and tool construction sector and sheet metal working. "TopSolid offers a continuous digital chain to model, build and manage parts", enthuses Mario Malits, Managing Director of Evoltec. "I can only confirm this. We can control all our use cases with TopSolid", adds the Head of Manufacturing, Markus Gapp.
The Hirschmann group has a total of 40 TopSolid licenses. The entire construction of the means of production, up to the design of the tools, uses the integrated CAD/CAM solution for milling, turning, milling-turning and electrical discharge machining.
Automated electrode production
To make 400 to 500 electrodes per week, Hirschmann uses the TopSolid'Electrode module, which can produce the geometry of the electrodes almost automatically. Due to the high number of parts, it is essential to simplify and automate programming as far as possible by using special methods. "We produce zero-gap electrodes and input the parameters that control the sub-dimensions. The post-processor does the rest in the background", explains the Head of Manufacturing. Despite this high level of automation, the process is totally secure, as explains Markus Gapp. "In recent years, we have not had a single collision, thanks to the use of TopSolid'Electrode and its integrated simulation. I find this quite remarkable."
In addition, at Hirschmann, every milled electrode is checked 100%. "We do this with a measurement plug-in developed by Evoltec that enables us to make a comparison between the theoretical and the actual in 2 minutes," continues Markus Gapp. 100 electrodes or more are often used in complex and difficult components, so Hirschmann needs software that can provide 100% support and that can transmit the numerous positions of the electrodes to an IT control system in an absolutely dependable way. "Together with Evoltec, we defined the appropriate interfaces so that we can rely entirely on TopSolid", explains the Head of Manufacturing to illustrate this close collaboration.
Almost all the machining strategies are used
The NC programs used to machine the electrodes are then created in TopSolid'Cam. The part is then programmed directly in the environment of the machine. The user creates the entire system used to attach the part with all the clamping parts that could interfere with the tool, and they also obtain an optimal simulation and collision control. "We work exclusively with native data. We do not have any interfaces with third-party systems. The files are shared directly and in a single location. The information system is totally integrated. If one dimension of one electrode changes, the component and its dimensions also change immediately in the program", continues the Head of Manufacturing. Mario Malits explains that all this is made possible by a PDM system based on SQL instead of files. "The machining programs are only authorized for one user in real time. All the data is interlinked or inter-referenced, so that every component knows where it is used."
Flexible mold construction
At Hirschmann, almost all the machining strategies are used in the NC programming. "From 2D to machining in five axes simultaneously, 2.5 D and electrical discharge machining, we make full use of the software's possibilities", claims Markus Gapp, who also points out that his department produces a very wide range of parts, from very small parts, that are often filigree and made of very strong materials, to 500 kg mold structures.
"Another advantage with TopSolid is that all the technical manufacturing parameters (sub-dimensions, surface qualities, etc.) are automatically transferred from TopSolid'Electrode to TopSolid'Cam. This spares us a lot of work and provides absolute security, because no more data entry errors can be made,", points out Mario Malits. A security factor that must not be underestimated.
For Markus Gapp, TopSolid also stands out, thanks to the intensive collaboration with Evoltec. "We form a very close partnership and have already developed numerous specific applications together. For example, a universal post-processor that enables us to control the parameters of all our Hermle machines used to make molds, irrespective of the model or the type of numerical control".
An unusual approach that offers Hirschmann high added value and maximum flexibility. "We have a pool of different programs. No matter what happens - an employee is sick, a program finishes early, or a component must imperatively be brought forward - we can run the program on any other machine, because the important parameters for the axes are already present on the machine, such as the travel, the tool change positions and the minimum center-to-center, because we address them along with the machine parameters", emphasizes the Head of Manufacturing to illustrate the resulting flexibility. Hirschmann greatly appreciates this advanced expertise in programming. "Thanks to our intensive collaboration, we can develop projects that are of interest to both parties directly on the spot and program them almost in live mode. We make few corrective iterations and we can always test the new program immediately", adds Mario Malits, when describing this simple and direct collaboration.
High-speed assemblies with TopSolid
Hirschmann does not only make injection molding tools on its Rankweil site, but also develops and builds "High-Speed Assemblies", which assemble connection, contact and sensor systems, plus special cable solutions. "The components necessary for this purpose are also programmed in TopSolid, in a use case that is completely different from our mold production activities, where we produce parts to the nearest hundredth, or even micron. In the construction of special machinery, we have to produce aluminum parts quickly and at the lowest possible cost using smart strategies", points out the Head of Manufacturing, as he presents the different demands that TopSolid has to meet.
Tracking the exact modeling of rough parts with Parasolid
For Markus Gapp, the tracking of the TopSolid rough with Parasolid is particularly effective and highly precise. "It is particularly useful in the 2D construction of special machinery and in the 2.5 D construction of molds. We can machine the residual material directly on the physical rough part. And it works in a very intuitive way. We save a lot of time in contour diversions. For the 3D machining of complex parts, we can easily work with a faceted rough model in a single click of the mouse."
Version 7.14 of TopSolid also features the new BoostMilling function, which is a milling strategy developed by TOPSOLID for the removal of chips that is more gentle and efficient (trochoidal milling). "In this way, we do not depend on any third-party suppliers, the calculation times have been reduced massively and the possibilities to make adjustments have also been improved significantly", declares the director of Evoltec.
A step towards paperless manufacturing
"Hirschmann is our biggest customer in Austria and is also the customer with the most know-how in applications. A fact that illustrates the high quality of the team," explains Evoltech's Managing Director, Mario Malits. This high quality is reached at Rankweil through high-level training for apprentices, who benefit from the very latest means of production and three TopSolid licenses. "It is important to make the apprentice training attractive, especially for the younger generation. So, a modern software environment is very important,' emphasizes Markus Gapp, as he also points out TopSolid's broad support for Hirschmann.
Markus Gapp is particularly happy, because this complete software solution has opened the way for paperless manufacturing. "All our important data is in a single system, which makes it easier to manufacture without any paperwork. Also, all the workstations on the machines have their own PDM viewer, where our team can consult the programs, etc., and simulate them again on the spot. I believe that TopSolid is probably the only software that offers this level of data continuity, while also proposing optimal solutions for every manufacturing strategy. In any case, we are totally satisfied".
---
Need more information
A QUESTION ABOUT OUR
PRODUCTS OR SOLUTIONS?