End-to-end management of interior design projects with TopSolid'Wood. Located in Thonon-Les-Bains near the shores of Lake Leman in France, Polugic specializes in interior design for shops, bars, restaurants and private homes. The almost 30-year-old company relies mainly on its in-house design team and its openness to new materials and manufacturing technologies to stay ahead in the market.
---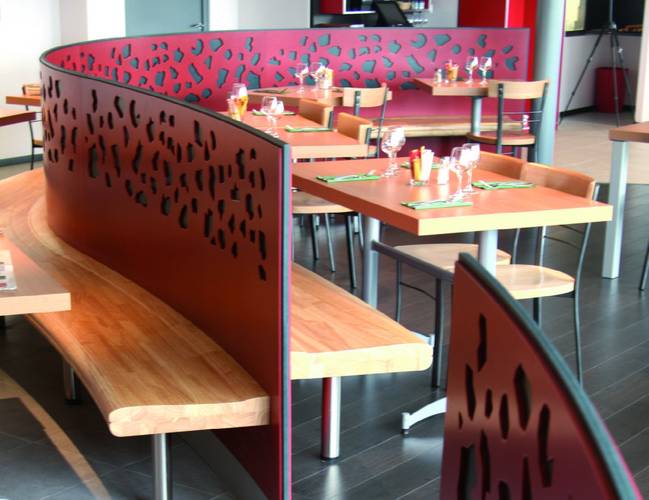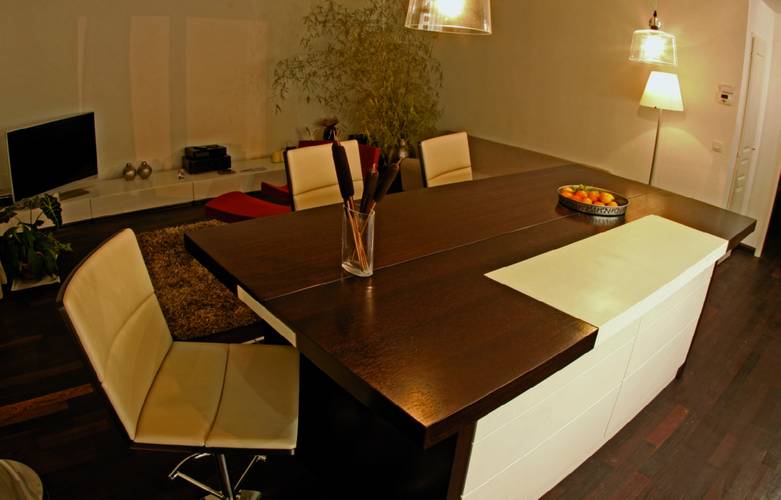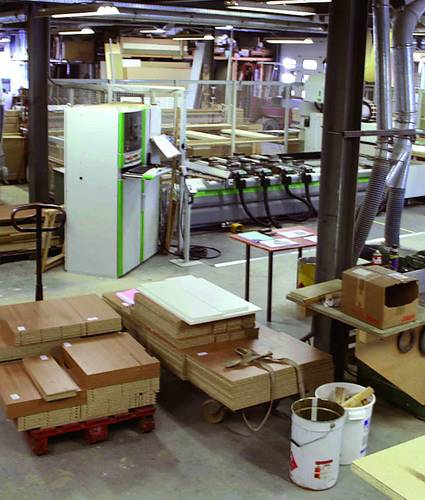 "We started out in 1980 as installers and purchased a manufacturing workshop several years later. Today, we can offer our customers end-to-end service for projects, from the design phase all the way to installation," explains Michel Polugic, the manager of this tradesman-scale company. "Our team is made up of ten people, including 2 engineers and 2 designers," he adds. Located in Thonon-les-Bains, near Lake Leman and the Swiss border, Polugic is by no means a multinational, but it has adopted the philosophy that it is better to avoid multiple manufacturing steps which may involve the initial project being reinterpreted. In other words, it is better to computerize all the steps in creating the object in order to avoid any human error. "Based on this principle, we invested in the TopSolid'Wood CAD software in 2005, followed by TopSolid'WoodCam from the same manufacturer for CAM. Fully dedicated wood software solutions are rare; these solutions have profoundly changed and improved our internal operations." Companies that work in the wood industry are typically attached to the tradition of workmanship; thus, to computerize their tasks can require a certain degree of open-mindedness. The initial constraints due simply to the need for new training are quickly offset in terms of productivity and quality of work.
A necessary shift
"Our entire manufacturing line is now computerized," says Michel Polugic, "but, since we are happy with the result, we would like to take this logic even further. Our numerical control machines in the workshop can receive the ISO codes provided by the engineering office, but ideally, we would like the language to be less abstract and for the machines to be able to work with 3D images so that the operators know exactly which parts they are working on." This new development should not pose a problem for the company's staff, who are quite used having their work habits shaken up. "We trained our personnel when we installed TopSolid'Wood. At first, the operators in the workshop had the impression that their know-how was being taken over. On the other hand, they had to learn things that were new to them. It was a shift in the entire philosophy of how we work in our company. It made the work more intellectual, and in the end, more rewarding," he exclaims. Michel Polugic, a cabinetmaker who learned his trade on the job, was determined to overcome any psychological obstacles, and succeeded because he firmly believed in his goal of modernizing the company. "In order to use TopSolid'Wood, which is a very comprehensive software program, we first needed training. Once that was achieved, the rest went smoothly." It was well worth the time invested. Thanks to this perseverance, Polugic can proudly say it is one of the most modern companies in the interior design sector today.
Multiple customers
According to Michel Polugic, the company had to evolve in order to meet the widely varying and sometimes indecisive demands of its customers. "A few years ago, we had one customer in the shop fitting sector which represented 70% of our sales. When this customer started having financial difficulties, we had to react, and we tackled the local market we had somewhat neglected before. We now do fitting projects for shops, bars and restaurants in the area, as well as interior decorating for private parties." Polugic handles some 20 projects a year from start to finish. "We design the projects, and then create virtual 3D tours which we show to our customers. The 3D images make the project concrete for them, which enables them to validate the projects." In addition to the design aspects, Polugic manufactures all of the project components in its 700 square-meter workshop. "We have three numerical control machines, a panel saw, an edge bander, and a machining center, along with conventional tools. We work with panels and wood that we buy from specialized dealers. We also use mineral resin from three suppliers, which is worked like wood, using the same machines." Polugic also does the finishing, i.e. painting, lacquering or varnishing. The company then sends its team to the worksite to carry out the installation. "The entire project is managed, from start to finish. But we are able to work fast: 15 days to supply custom made furniture. It is a niche that only businesses of our scale can fill, due to their flexibility," he concludes.
---
Need more information
A QUESTION ABOUT OUR
PRODUCTS OR SOLUTIONS?