Founded in 1988 by three marketing professionals, Media Product is a high-end creator of stands that has evolved over the years to offer a comprehensive range of services. Design, manufacture, assembly, disassembly, storage and more. Media Product provides support to clients throughout the design process of high-end exhibition stands - before, during and after events. To save time and money, the company has switched to TopSolid. Why? How? Here is everything you need to know!
---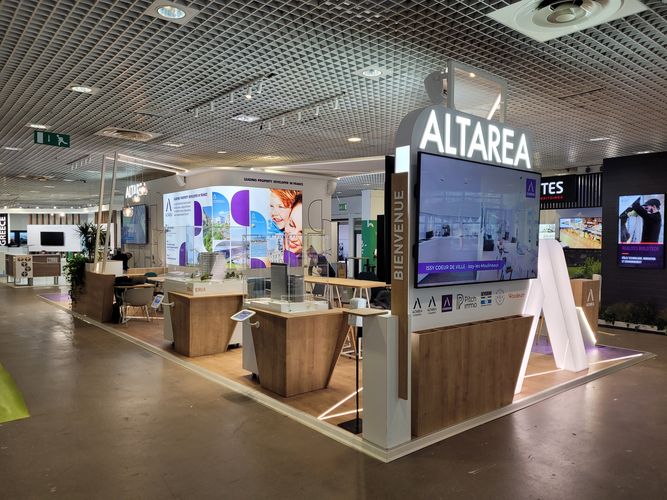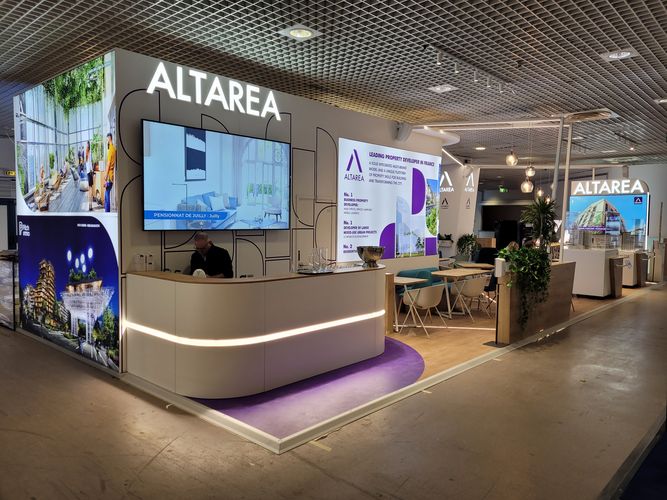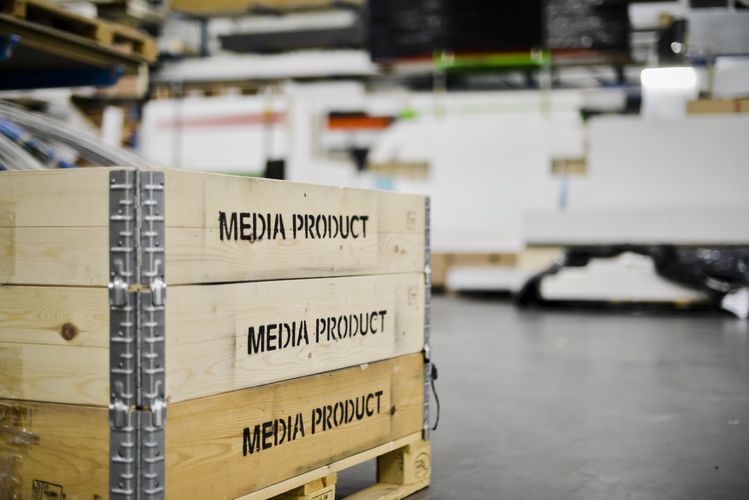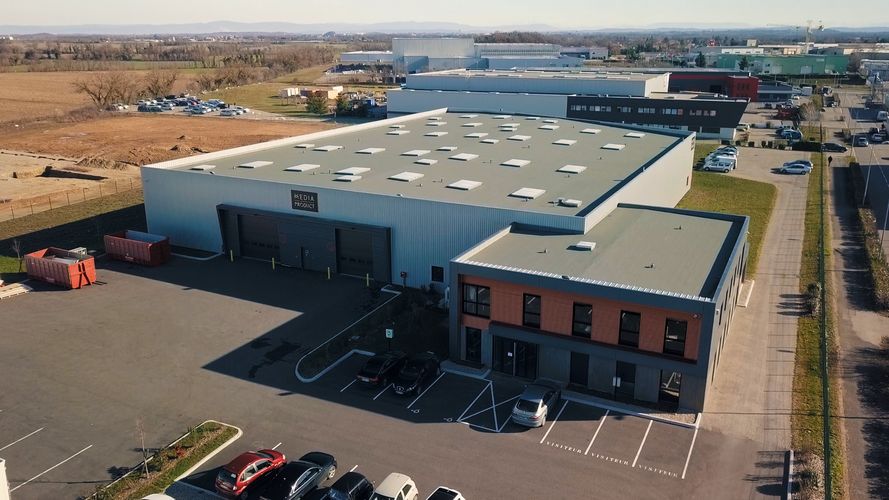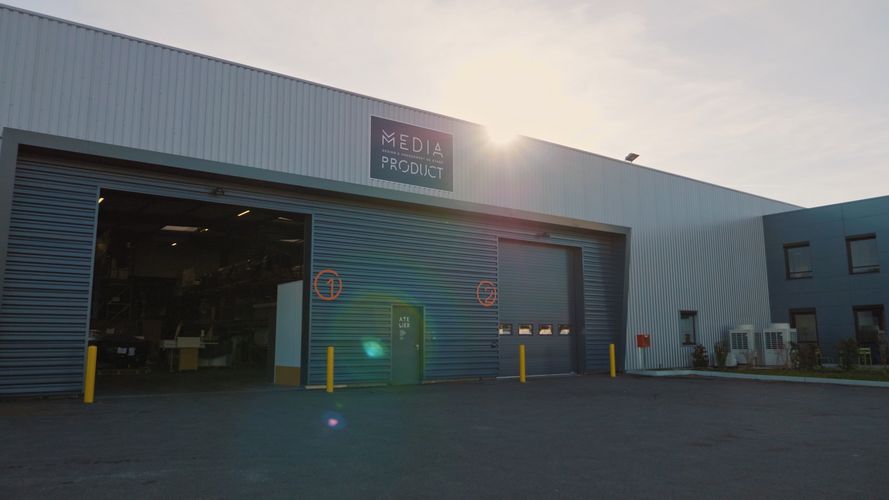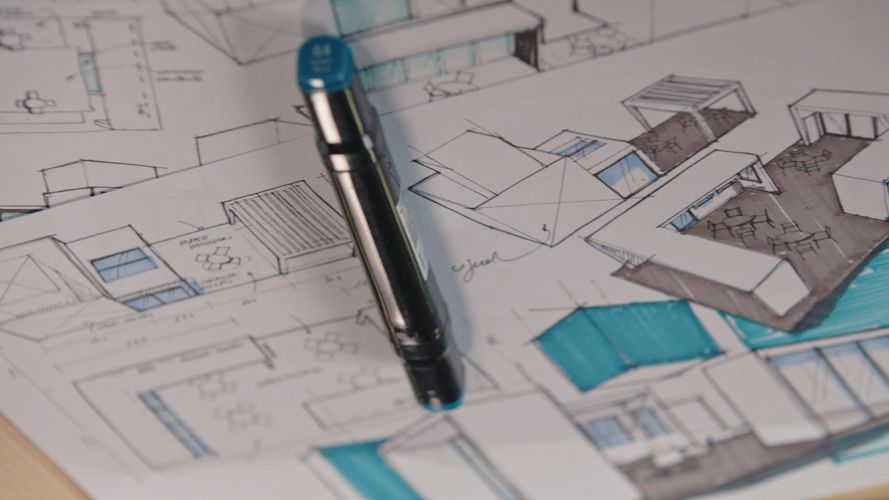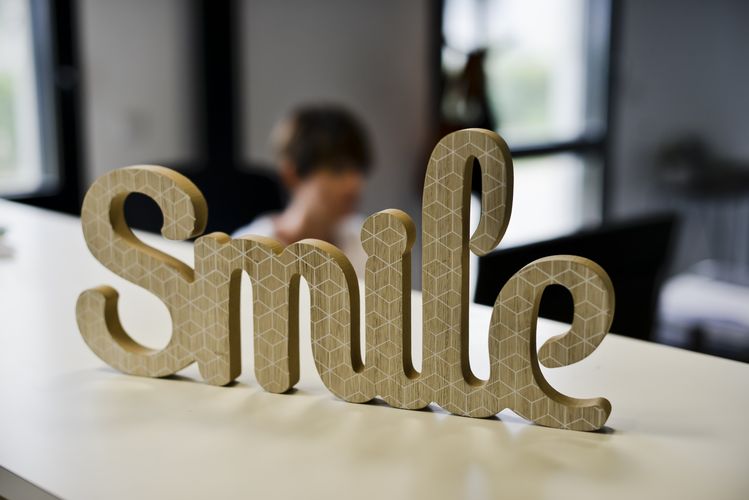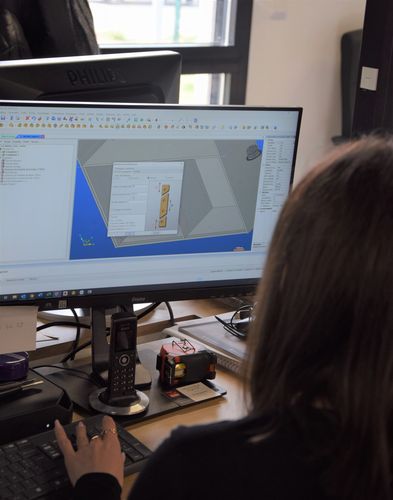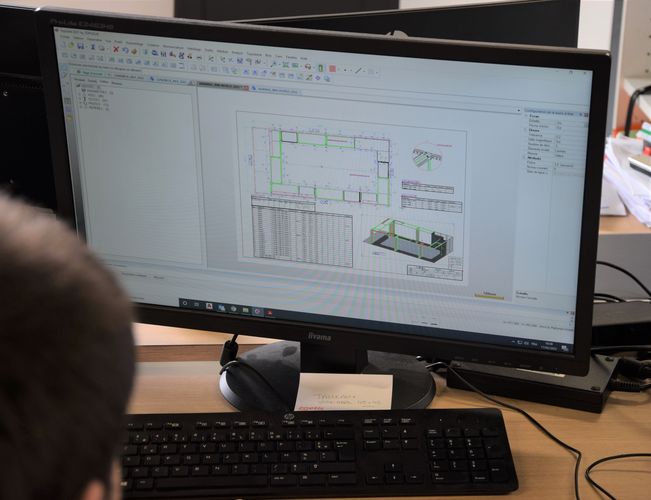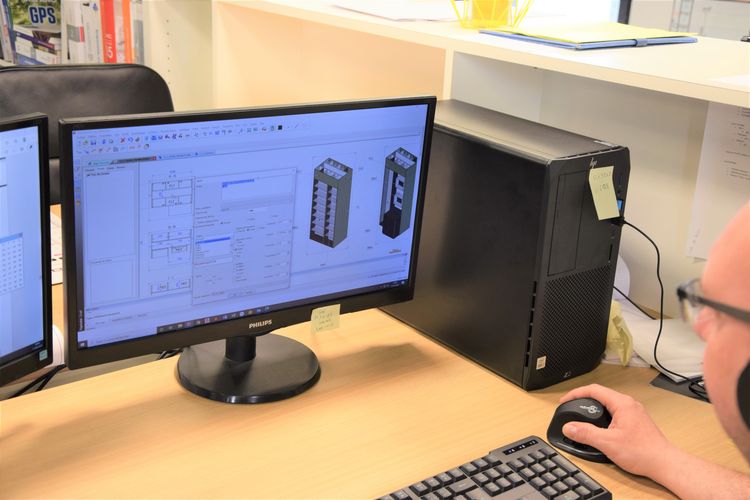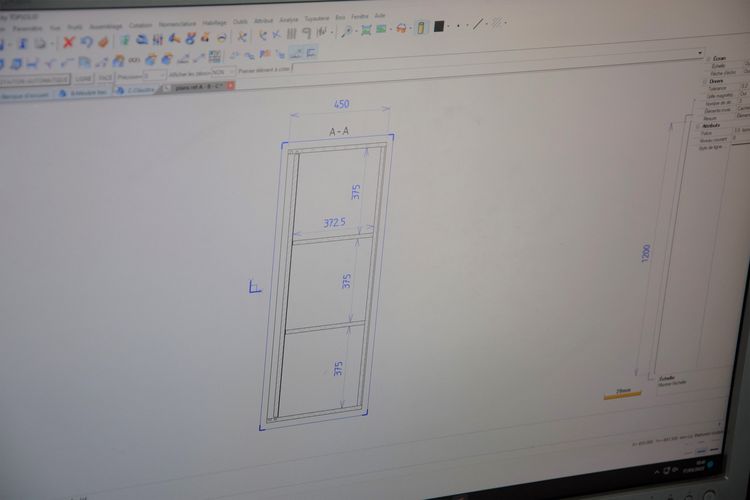 Media Product: a full-service approach to the design and manufacture of exhibition stands
Media Product is one of the top 10 stand design agencies in France, out of more than 400 companies. The Lyon-based company has established itself as a market leader by offering clients a complete range of services. While most competitors offer only stand design and then sub-contract out other aspects, Media Product handles all stages of production, from design to installation, conception to construction. With nearly 35 years of experience, the teams at Media Product are highly responsive, whether for last-minute requests or issues encountered during assembly. The company strives to distinguish itself through the quality of the stands it produces.
To improve coordination across its various activities, Media Product works with a number of companies to meet new management goals:
EGGO Agencement, office interior design experts
WEDIA, the solution for modular stands
Container Event, specialists in container design
ODI Concept, IT company managing administrative tasks
Atelier Media, a joinery-turned-manufacturing facility
Certain positions, like those in the design office and the creative department, serve the entire group to ensure the smooth transfer of information from one company to another as well as among all 50 employees.
Design office: the necessity of linking design to manufacturing
For years, the Media Product design office has worked with AutoCAD. Even before Atelier Media was created, the company was considering whether to change software. "We did a number of tests, particularly with Revit, but we realized that it was not suited to our needs. We consulted with our colleagues, and we quickly concluded that TopSolid was the most suitable solution in terms of quality and performance" recalls Michaël Plagneux, head of the design office, who continues:" We had reached the limits of what we could do with AutoCAD. We decided on TopSolid in order to consolidate the various design phases."
The previous solution used at Atelier Media could not function directly in a digital system and offered no direct link to manufacturing. As a result, teams were forced to rely on gateway software for their designs. "We decided to stop using the non-specialized software for the design phase in favor of designing our stands using TopSolid in order to save time and money. Our customers no longer need to trace our drawings: we draw them up and send them directly to manufacturing, when our competition would still be racking up time in the design office. Since then, TopSolid has been instrumental in the evolution of our joinery business. We now offer elements with special connectors, curved shapes, laminations, and so on," says Michaël Plagneux, who has been with Media Product for over 13 years.
CAD/CAM software: the reasoning behind Media Product's choice
Bridging the gap between digital and IT systems. Atelier Media needed the ability to work within the same software, to optimize and embed pieces directly into the digital system's management software.
Access to a modem driver and a dynamic library. While the library contains both hardware and model elements for direct integration into designs, the modem driver goes even further by cataloging previously designed pieces and allowing for instant parameterization through the simple modification of dimensions.
TopSolid'Cam and TopSolid'Wood satisfy both of these requirements. "The modem driver requires initial parameterization time, which remains our intellectual property, but subsequently saves a considerable amount of time. Simply modifying the dimensions in the parameter table is all it takes to modify the assembly, adapt the number of shelves, and so on. It's highly dynamic, you can change parameters in a flash!" explains Michaël Plagneux, head of the Media Product research department.
TopSolid'Wood and Media Product: a winning partnership!
The company first tested the trial version of TopSolid'Wood for a few months to be sure it was the right solution. "Those few months of testing confirmed our decision to switch to TopSolid. We weren't going in blindly either, as nearly all those in our network of woodworkers as well as our former university colleagues use TopSolid! TopSolid is even recommended by machining center manufacturers. I really think it is the most efficient software for our industry. At present I find it to be a very sophisticated and constantly evolving tool," adds Michaël Plagneux, who is looking forward to discovering the new features that will be included in the annual update. A TopSolid license also includes a maintenance contract which provides significant annual updates as well as a hotline available 24/7.
TopSolid: extensive training to ensure efficient use of the software
Given that Media Product's teams were previously working with a completely different software package, training was essential to ensure full understanding of the new tool. For this reason, the entire design office received basic and advanced training over the course of two 3-day sessions, held both at TopSolid's offices and directly on the company's premises. "A TopSolid expert also came to our company to explain to us how best to adapt the software to our design and manufacturing techniques. The methodology courses offered by TopSolid are excellent, as they allow us to work with someone who knows the software inside out so we can optimize our way of working with it," says Michaël Plagneux, pointing out the importance of adapting existing computer equipment to work properly with the new software. Media Product was already using high-performance graphic cards and so did not need to do this, but it is important to assess whether or not changing hardware will be necessary.
After three years with TopSolid, nothing in the world could make Media Product change its software!
"We are really happy with TopSolid. At 35, I had been working with the same software for 15 years and was a little reluctant to change because it's never easy, especially when you've been working with the same software for so long... But TopSolid is incredibly efficient and allows you to increase your profit margins. Once all the parameterization is complete, you benefit from significant gains in time and productivity," according to the head of the design office.
TopSolid'Wood: What Media Product loves best
Machining precision: "What we draw is what actually comes out in the machining process."
The speed of design, thanks to the daily evolution of the library and models: "If tomorrow I decide I want to change a model that doesn't work for me, I'll let my colleagues know and then modify it for all future models. It will be operational immediately."
Time saving for annotations: "All annotations are done automatically. If I design a floor with 25 slabs, the software creates a catalog of those 25 slabs along with all their dimensions. I think we save about 25% compared to the time we would have spent on a design using AutoCAD. If I'm tasked with designing a 5m x 5m stand and tomorrow it changes to 10m x 10m, I'm just 3 clicks away from the entire model being updated to its new dimensions, along with all the styles and tables associated with it."
After just 3 years with the software, Media Product has already designed some 30 dynamic models using TopSolid'Wood.
Let's leave the final word to Michaël Plagneux:
"I was a little hesitant, waiting to see how TopSolid would work in practice, but by the end of the first training session I was convinced. I understood the extent of the software's power and performance. For me, it's undeniably the best woodworking software out there!"
---
Need more information
A QUESTION ABOUT OUR
PRODUCTS OR SOLUTIONS?