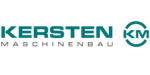 Kersten Maschinenbau GmbH was in desperate need of a system to create machine programs for the constantly growing number of highly complex components. They already had the appropriate machine park. Acquiring the TopSolid CAD-CAM system finally allowed them to optimally exploit the full potential of their multi-tasking machines and significantly reduce setup times.
---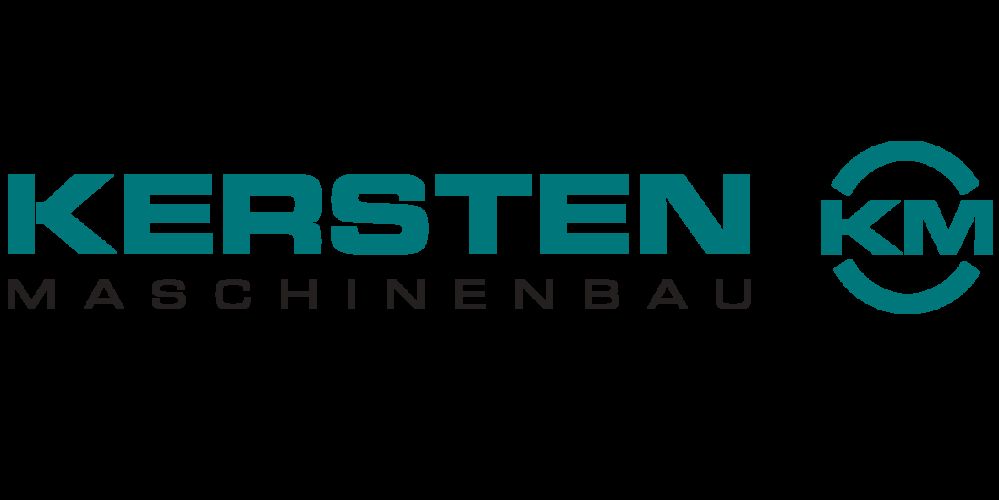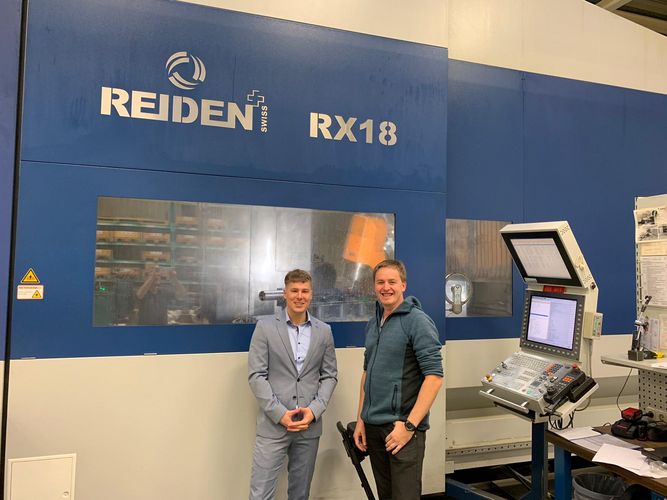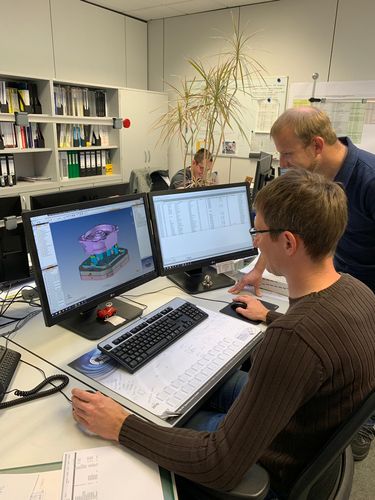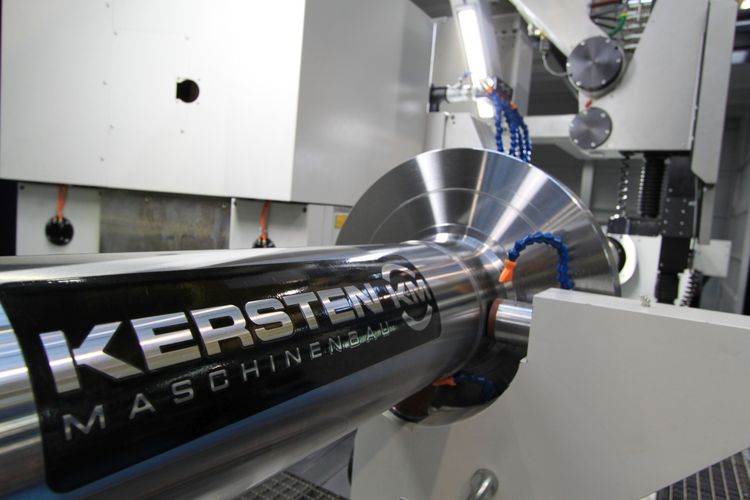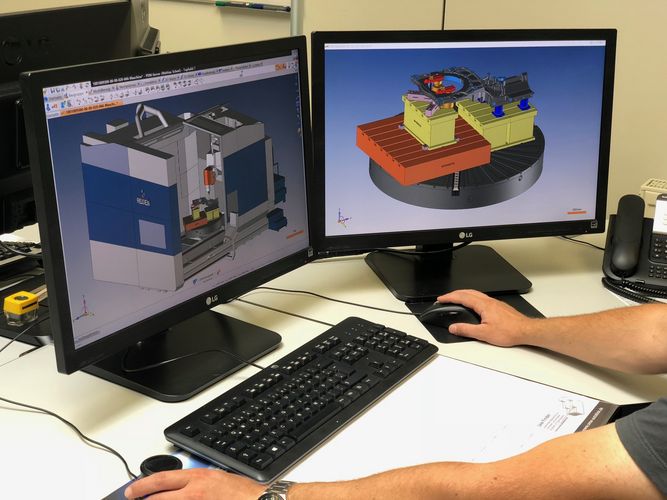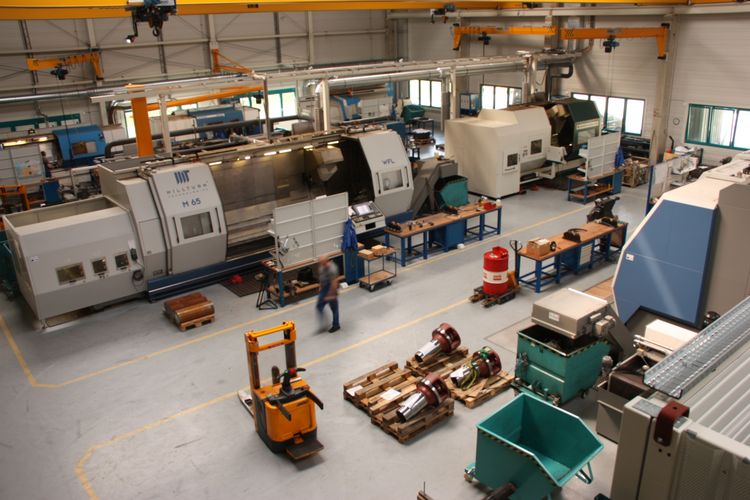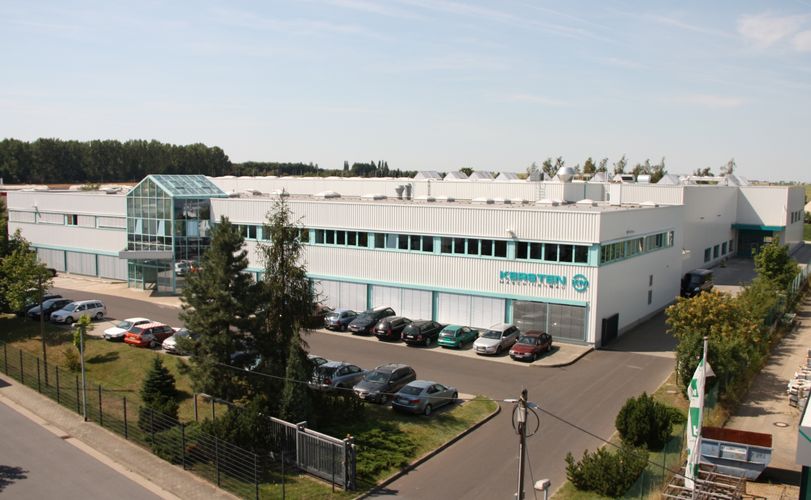 "We have state-of-the-art machinery that demands a lot from a CAD-CAM system. Getting TopSolid'Cam was not only the perfect decision, but it also proved to be a real money-saver."
Norbert Wittig, Kersten Maschinenbau GmbH, Niederau, Germany
Kersten Maschinenbau GmbH was in desperate need of a system to create machine programs for the constantly growing number of highly complex components. They already had the appropriate machine park. Acquiring the TopSolid CAD-CAM system finally allowed them to optimally exploit the full potential of their multi-tasking machines and significantly reduce setup times.
Company : Kersten Maschinenbau GmbH
Gewerbegebiet 5
01689 Niederau b. Meißen
Telefon: +49 (0) 3521 4705 30
Fax: +49 (0) 3521 4705 40
E-Mail: info@kersten-maschinenbau.net
Migration to a high-performance 3D CAM system to create machine programs for highly complex components
TopSolid'Cam 7
Moldtech GmbH
Implementation support, postprocessor programming, user training, integration support
Full use of the machine's capabilities, reduction of setup times, optimized work processes, higher productivity, very high customer satisfaction, and flexible production.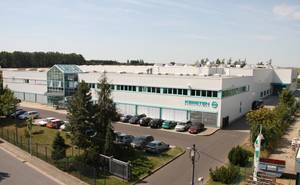 As a commercial enterprise founded in 1965, the "special workshops for special machines" initially made products for a wide range of economic sectors in the German Democratic Republic. In 1990, the mechanical engineering supplier, which at the time consisted of 15 employees, changed direction and invested in the first CNC machining center. Then came the record flood of the river Elbe of 2002, which reached as far as the old location and forced the company to start again from ground up. This was followed by a change in the company's name to "Kersten Maschinenbau GmbH" and its relocation to a new site with new partners and managing directors in 2003. Today, Kersten employs over 130 staff and has over 30 state-of-the-art processing machines at its disposal. The contract manufacturer from Niederau near Meißen, Germany, consolidated its specialization in the production of complex, pre-finished machine components and assemblies of the highest precision.
Diversity as the formula of success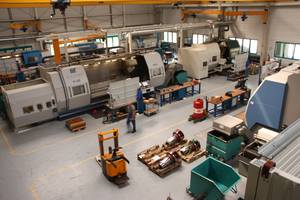 "We manufacture components ranging from six millimeters to six meters, from ten grams to ten tons," says Thomas Kerber, CAM user at Kersten Maschinenbau GmbH, summing up the spectrum of components their company offers. The diversity of the components that are made by the Niederau-based company is truly astronomical, and, at the same time, speaks for its great strength.
Its customers include those within the area of printing and textile machine manufacturers as well as gearboxes, generators, measuring technology, and plant manufacturers, among others. The 9000 m² production site houses 30 different processing centers where prismatic and rotationally symmetrical components – including the necessary thermal and surface treatment – are manufactured and where welding and assembly work is performed. The batch sizes range from individual components to 1000 series.
Flexibility and efficiency are a priority and a matter of course at Kersten. Kersten is a company you can count on, with qualified and reliable employees and a state-of-the-art machine park.

Sate-of-the-art machine park
"The technical features of our machines play a vital role in the manufacturing of individual components and small series", says Thomas Kerber. "They prove very profitable for us thanks solely to the modern multi-tasking machines." That's also why they were deliberately designed to be large and equipped with options that might not be needed every day. Such options include, for example, deep drilling, profiling, gear milling, and even a roller burnishing tool for machining slide-bearing fittings. The machining centers located in the Niederau machine park are equally impressive. In addition to a high-performance 5-axis C50 U machining center from Hermle, the park also houses a Reiden RX18 and various WFL rotation, drilling, and milling centers for the complete machining of complex, high-precision workpieces.

"It is this consistency that embodies the special strength of our manufacturing offer," Norbert Wittig, in charge of IT, says proudly. We have machines of various sizes that perform all the machining steps.
As supply increased, so did demand, and eventually the company found itself in desperate need of a system to create machine programs for a constantly growing number of complex components. Up until that point, the manufacturing programs were run only on the machine itself, which led to long production downtimes.

After carefully evaluating all of the CAD-CAM systems available on the market, the company finally made the decision to choose TopSolid'Cam and system supplier Moldtech as the partner it wanted to implement the system. "We finally chose to go with TopSolid'Cam because of its user-friendly interface and the many integrated advantages," says Norbert Wittig.


Optimal data preparation
For the programmers at Kersten, these integrated advantages include the CAD functions in particular, Norbert Wittig continues. One of the benefits of TopSolid'Cam is that it offers the Freeshape parametric volume modeler, which allows you to design individual components and even entire assemblies, and prepare them for manufacturing, including automatic drawing extraction.
This is especially advantageous if, for example, Kersten does not receive 3D data from a client and has to first model the components before they can begin to program them. Even if the CAM programmer does receive 3D data, they still often need to make adjustments to the geometry and factor in the production tolerances. This requires little effort thanks to TopSolid'Cam's Freeshape feature. "Of course, we predominantly use TopSolid for our manufacturing programs, but, thanks to the CAD function, we also use it to create plans for clamping or designing self-contained assemblies," says Thomas Kerber. "This has sped things up exponentially."

The process is even faster when dealing with changes made later down the line, as it does not generate new CAM programs or the individual cycles contained within them, but rather has to recalculate them. All data and documents, the component or assembly, drawings, parts lists, and machining processes are also associatively linked to one another. This means that all information is continuously maintained and nothing gets lost.


Efficient data management
Another advantage according to Thomas Kerber is the system's integrated manufacturing data management (MDM) software, which has made it possible for Kersten to process production orders consistently in the multi-user area. The MDM gives every manufacturing employee an overview of the complex workflow in its entirety. Any collected data, such as setting sheets, work plans, tool lists, and the associated NC data are compiled, documented, and stored in a central location. This makes production transparent and order processing as efficient as possible.

Perfect work preparation
Using TopSolid'Cam has also improved Kersten's productivity. The machines are now largely programmed in the office. The complete clamping situation for machining can be mapped out on the screen, along with the machine model, clamping, tool, and tool holder. The often time-consuming synchronization of turrets and shafts on the machine can be transferred to the CAM programming station to save time. The software experts at Moldtech are even able to map out an entire machine park in the system such as the remarkable one in Niederau, making it extremely simple to transfer a component from one machine to another as well as transfer and automatically adjust all of the necessary manufacturing data.

The complete machine simulation also includes automatic recognition of flat surfaces, holes, grooves, open pockets, and contours, which is probably one of the most important functions in TopSolid'Cam. The system suggests machining strategies based on the component analysis, which can then be selected via a simple mouse click or adjusted further. "Thanks to TopSolid'Cam, we no longer have to worry about losing valuable production time," Thomas Kerber says with a smile.


A strong team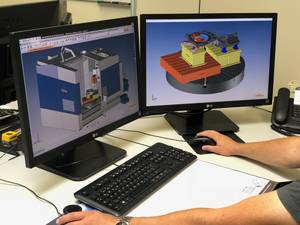 Kersten Maschinenbau GmbH customers are looking for solutions that don't even exist yet, and the company needs more flexibility when it comes to production in order to keep up with future demands. "Our machines allow us to provide the necessary range of offers. This also includes machining centers with very special demands on the postprocessor and machine model," Norbert Wittig adds. "We have found exactly the right partner in Moldtech to achieve this."

The system supplier won the staff in Niederau over with its expertise and service quality. "All postprocessors were readily available for operation, which meant that we were able to start programming right away. If we find that an operation is not optimally supported, we very quickly receive an updated postprocessor. It doesn't get better than that."

Kerstin also used the step-by-step training concept from the very start, which Moldtech tailored to the precise needs of the contract manufacturer. This meant that investing in the new software provided immediate advantages. The CAD-CAM solution is currently being used at nine workstations.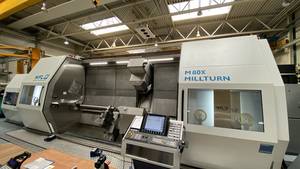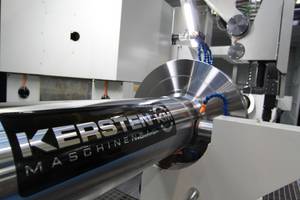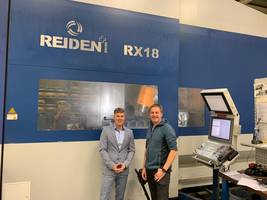 Headstrong into the future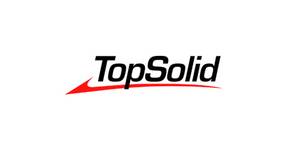 The most important task for contract manufacturers in the toolmaking sector right now stems from the progressive automation and simultaneous digitalization of the production environment, while ensuring that machining remains as economical as possible. This challenge is met thanks to the professional expertise and comprehensive knowledge of system supplier Moldtech and the TopSolid CAD-CAM system with its future-oriented features.
TopSolid'Cam impresses thanks to:
Programming in the machine environment, which provides an overview of the complete clamping situation
Simple implementation of synchronization marks
Full collision control, even in complex clamping situations
Integrated blank management
Fast and safe NC set output
Easy to use
---
Need more information
A QUESTION ABOUT OUR
PRODUCTS OR SOLUTIONS?