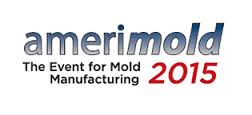 TopSolid'Mold 7.9 combines productivity and cost savings !
With its twenty years of experience in the field of tool design, Missler Software today offers a new version of its TopSolid'Mold 7.9 software.
Entirely revised thanks to the feedback provided by its French and foreign users, this flexible and intelligent solution is dedicated to "Tools" design offices faced with the design of injection molds for thermoplastics. Objective: reduce the lead times and development costs of tools.
Discover the latest version at the American show Amerimold, at booth 1118, from June 17-18 in Rosemont, IL.
TopSolid'Mold 7.9 features improvements to all development stages, from the retrieval of the part to be molded to the production of detailed drawings of the tool. Featuring a PDM tool, the software makes it easier to manage mold components, for example. Users will also appreciate being able to implement the combined work of several specialist designers on the same project. A process that significantly reduces design time. Other new tricks have been added to speed up the work of the design office: rapid creation of cavity blocks, a library of standard mold bases, management of multi-cavity molds and fast and intuitive regulation circuits.
Libraries of standard components integrating parts from suppliers such as Hasco, Meusburger, Rabourdin and DME Inches, data with its corresponding intelligence (automatic sizing, machining processes). The carefully designed user interface features an icon bar dedicated to tool views, making the breakdown into categories easier: injection, ejection, mold base, runners, regulation, components, movements.
---
Need more information
A QUESTION ABOUT OUR
PRODUCTS OR SOLUTIONS?