With its twenty years of experience in the field of tool design, Missler Software today offers a new version of its TopSolid'Mold 7.10 software.
---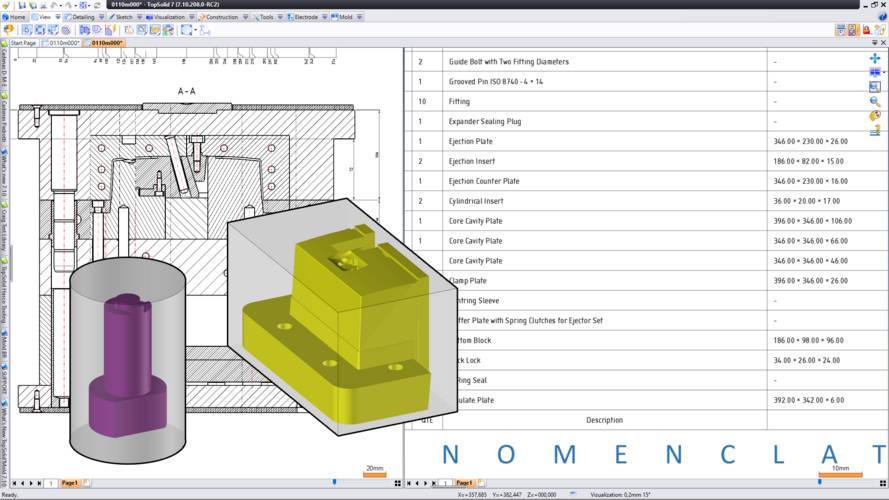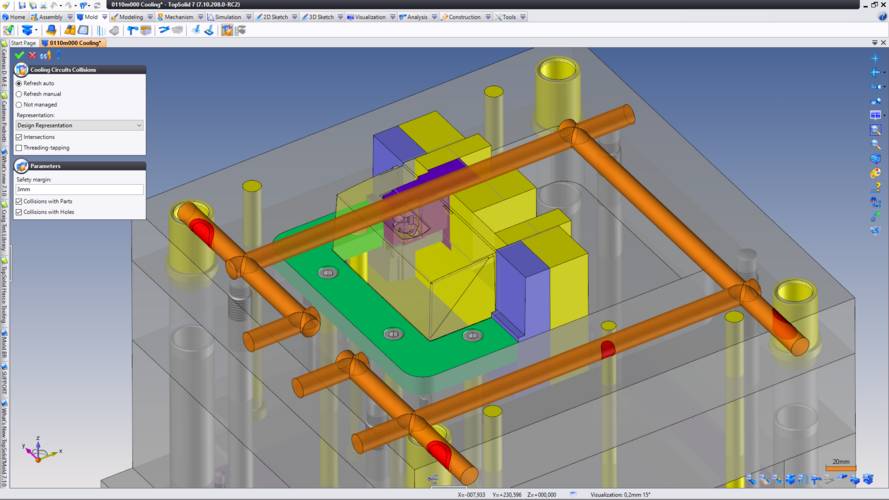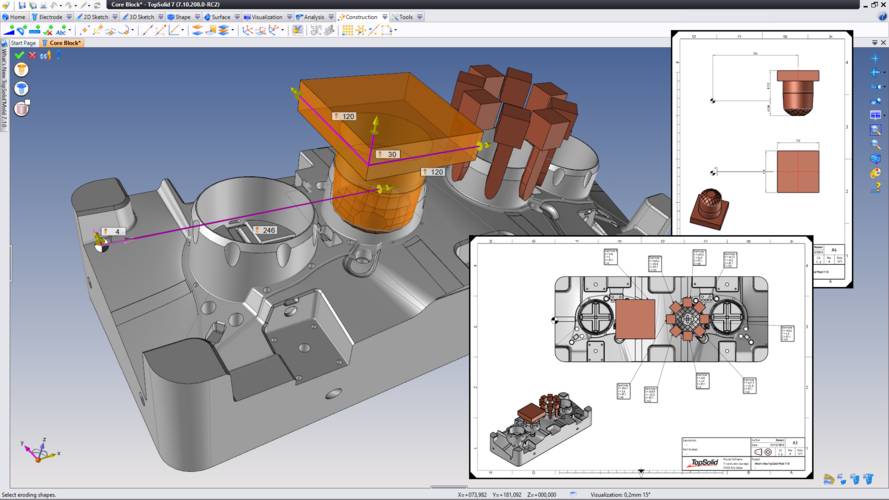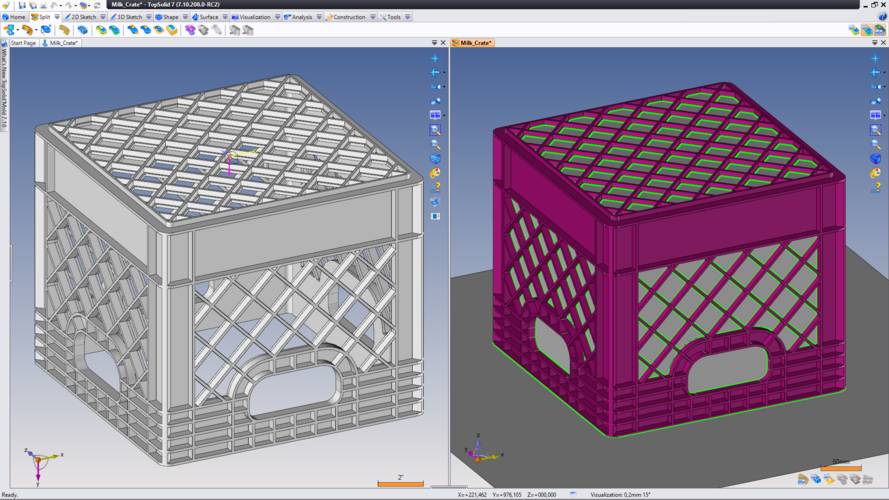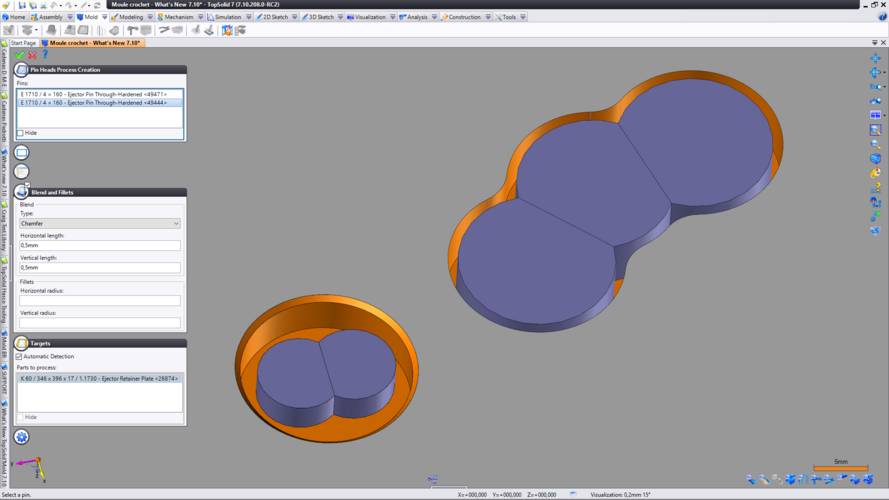 Entirely revised thanks to the feedback provided by its users, this flexible and intelligent solution is dedicated to "Tools" design offices faced with the design of injection molds for thermoplastics. Objective: reduce the lead times and development costs of tools.
Discover the latest version at Amerimold, booth 503, June 15-16 in Novi, MI.
TopSolid'Mold 7.10 features improvements to all development stages.
Some of the new functionalities include:
Split parts Faster
TopSolid understands mold making…it was designed for it. Because of this, you will find yourself flying through the split process thanks to specially developed parting line and surfacing tools.
Design efficiently with automatic keyed ejector pins
It happens. You're working in a confined space, and the ejector pin heads collide. Now what? Now you're happy! You're happy because you use TopSolid, and it takes care of keying the pins automatically for you. Time spent on this? A few seconds…
Build comprehensive and detailed BOM's quickly
Question: What good is the 3d design if you can't document it? Answer: It's not. This is why TopSolid empowers you to create complex BOM's quickly. This includes stock sizes, ejector pin cut off lengths, catalog codes…and more. Oh, and did I say automatic?
Ensure collision free water lines
TopSolid'Mold not only makes it easy to design water lines, it also ensures that they are collision free. This is thanks to a safety margin that is used to check the circuit against the entire assembly…components and all!
Manufacture faster with TopSolid'Electrode
Mold manufacturing doesn't stop with the design of the mold. No, that's just the beginning. Next it's time to design electrodes and there's no better tool for this than TopSolid'Electrode. Electrode design automation can really make the difference in getting your mold to market faster. And remember, it's linked to TopSolid'Cam for quick machining as well!
---
Need more information
A QUESTION ABOUT OUR
PRODUCTS OR SOLUTIONS?