Discover the Richard LAMURE interview published in the magazine CAPITAL n° 342 of March 2020
---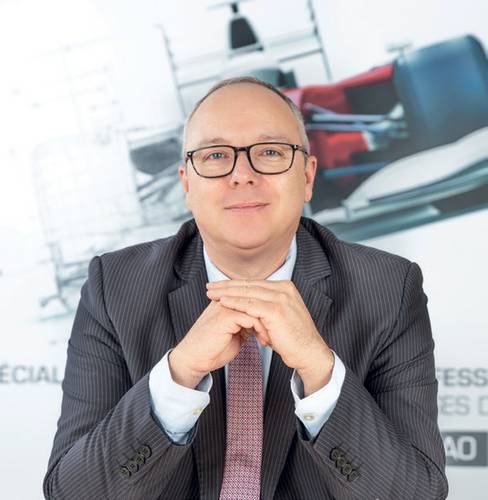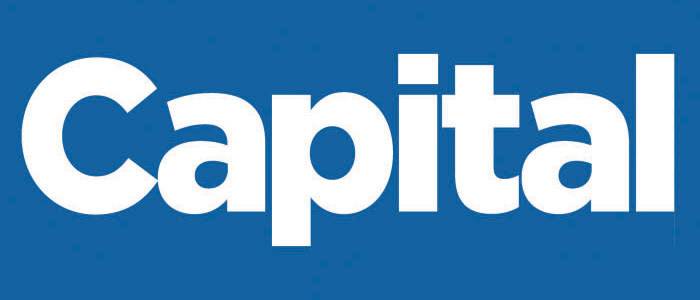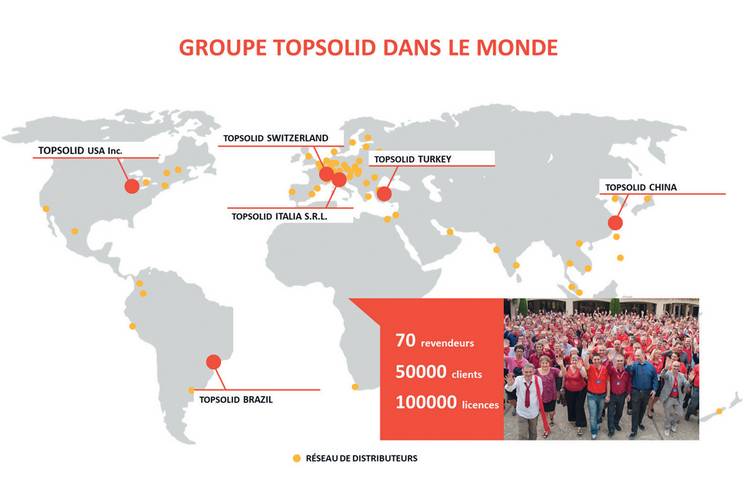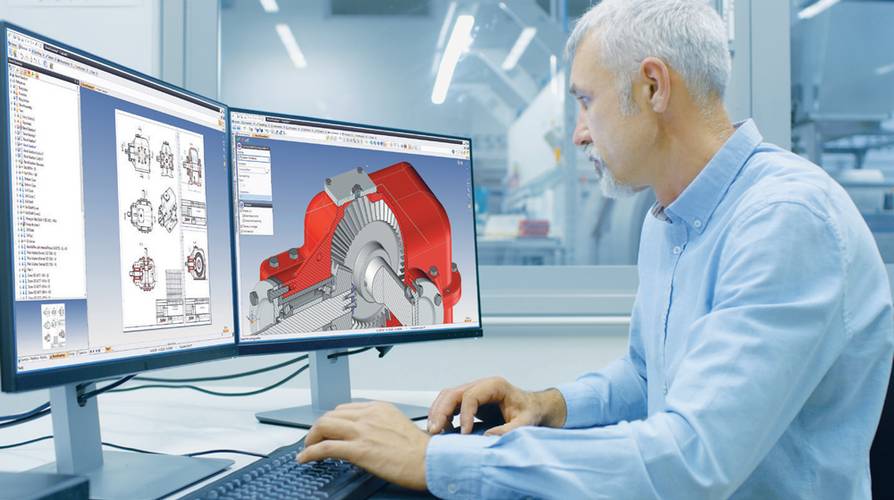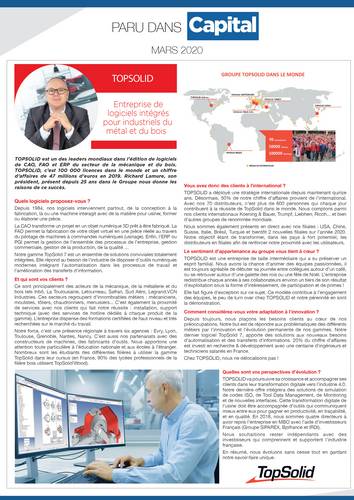 TopSolid is one of the world's leading publishers of CAD, CAM and ERP software for the mechanical and wood sectors. TopSolid has sold 100,000 licenses worldwide and posted revenues of €47 million in 2019. Richard Lamure, company President who has been in the Group for 25 years, tells us about the reasons behind this success.
What software do you offer?
Since 1984, our software has been in use everywhere, from design to manufacturing, wherever machinery interacts with materials to machine, shape or produce a part.
CAD software converts a project into a 3D digital object that is ready to be manufactured. CAM software is used to make a real part from the virtual object by controlling numerically controlled machines (machining). Finally, ERP software is used to manage all the processes in the enterprise, from sales, to production and quality.
Our TopSolid 7 range is made up of a set of totally integrated solutions that are easy to use. It meets industry's need for digital tools covering process automation and the improvement of information transfers.
Who are your customers?
Our customers are mainly from the mechanical, metal working and wood industries. They include Inbô, La Toulousaine, Letourneau, Safran, Sud Aéro, Legrand, and VCN Industries. These sectors include countless professions, from mechanics and mold designers, to sheet metal workers, boiler makers and carpenters. Our offer of local services for our customers has been another factor of our success: installation, technical support, plus hot line services dedicated to every product in the range. The company delivers certified advanced training that is much sought after on the labor market.
Our strength is also built on our six regional branches in Evry, Lyon, Toulouse, Grenoble, Nantes and Nancy. Plus our partnerships with machine and tool manufacturers. We pay very close attention to the state education system and schools abroad.
Many students of different disciplines use the TopSolid range in their curriculum. In France, 90% of technical high schools use TopSolid'Wood in their woodworking courses.
So you have international customers too.
TopSolid has been implementing an international strategy for 15 years now. 50% of our revenues now comes from international markets. With our 70 distributors, more than 600 people contribute to the worldwide success of TopSolid every day. Our international customers include Koening & Bauer, Trumpf, Liebherr, Ricoh and many more groups of worldwide renown.
We also boast a direct presence through our subsidiaries in the USA, China, Switzerland, Italy, Brazil and Turkey, plus two more subsidiaries due to open in 2020.
Our goal is to turn our distributors in high-potential countries into subsidiaries, in order to consolidate our presence close to our users.
Is the sense of belonging to a group important to you?
TopSolid is a medium-sized company that has kept a family spirit. We are lucky enough to have a really enthusiastic team. It is always nice to start the day with a coffee and a chat with some colleagues, or to get together on special occasions, like Christmas. Every year, the company pays out about one third of its operating profit to the employees through our profit-sharing and employee shareholder scheme, or as bonuses.
The company is quite exceptional in this respect. This model also helps to motivate the teams, as demonstrated by the low staff turnover and the durability of TopSolid.
How have you adapted to innovation?
Our customers' needs have always been at the heart of our concerns. Our goal consists of addressing the issues in different professions through innovation and the permanent development of our ranges. Our latest software, TopSolid 7, offers solutions to the new demand for automation and the transfer of information. We invest 20% of our revenues in research and development, which employs around one hundred full-time engineers in France.
TopSolid is not interested in offshoring.
What is your outlook for future development?
TopSolid will continue to grow and support its customers in their digital transformation towards industry 4.0. Our latest offer will include ISO code simulation, tool data management and monitoring solutions, plus new interfaces. The digital transformation of industry must be supported by tools that can communicate better with one another in order to improve productivity, traceability and quality. In 2018, four directors took over the company in an MBO, with the help of some French investors (Groupe SIPAREX, Bpifrance and IRDI).
We intend to remain independent, with investors that understand and support French industry.
To sum up, we are developing continually, while keeping our unique know-how.
Media Source : Magazine Capital n°342 - March 2020
---
Need more information
A QUESTION ABOUT OUR
PRODUCTS OR SOLUTIONS?