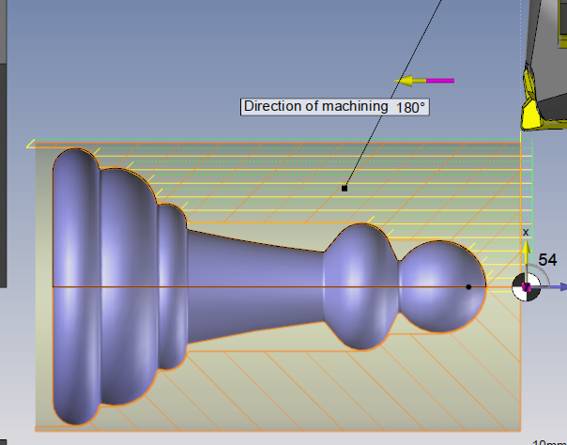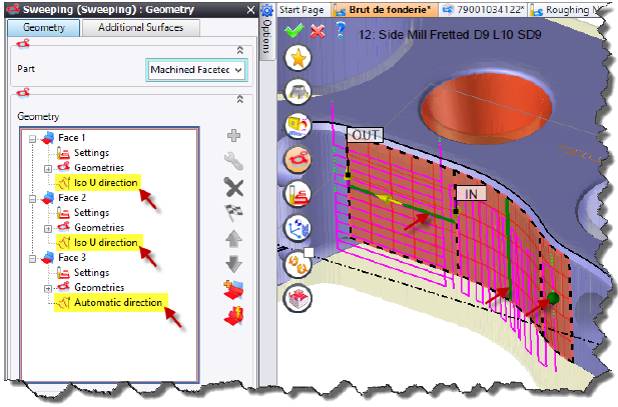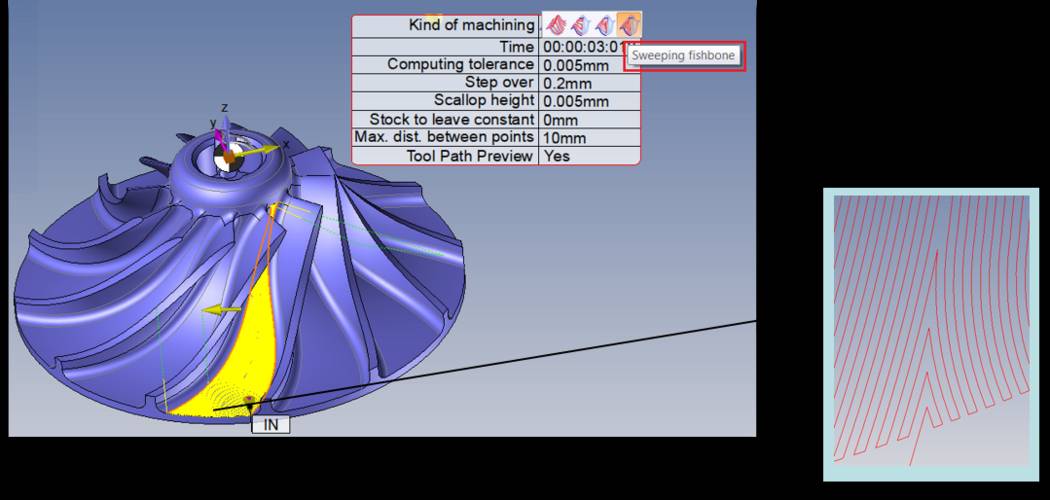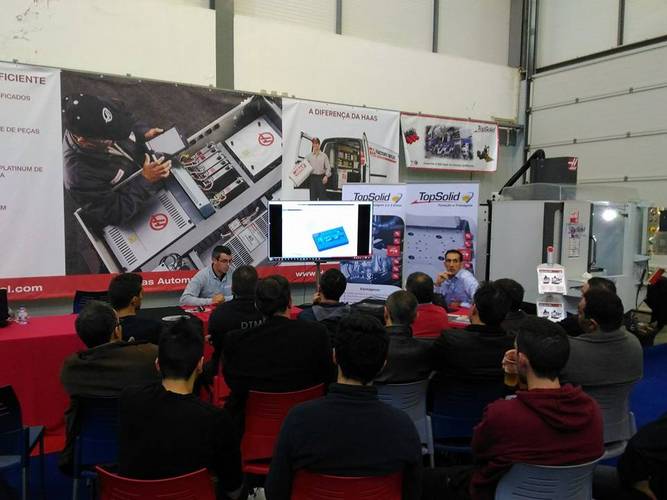 At CadSolid's traditional annual Open Days, some new product features were unveiled and visitors could get a first-hand glance of the full potential of TopSolid, Moldex 3D, SolidSet, Ardis and DataKit. The CadSolid Open Days took place between 10 and 13 May at the OPEN, in the Marinha Grande industrial park. The event was attended by students from EPO (Ourém Professional School), EPL (Leiria Professional School), ESTG (Escola Superior de Tecnologia e Gestão) and professionals, including some existing and potential CadSolid customers. A bar served drinks and snacks throughout the event and around 200 CadSolid customers were invited to enjoy dinner on the last day.
The highlight of the event was the new TopSolid version 7.10 and its new features and functionality, with a special focus on the Mold, CAM and PDM modules, which will have a particular impact due to the high numbers of CadSolid clients who are changing from TopSolid version 6 to the new and more powerful TopSolid version 7. The TopSolid 7 Design module sets the standards of quality and excellence for the modules to come, and the visitors expressed their satisfaction with the quality of the TopSolid solutions.
In addition to the completely new user-friendly interface, TopSolid 7 CAM boasts some great new features and benefits:
3x milling:
Sweeping, or changing direction in the graphical area
3D residual sketch
3D contouring, with an option to break edges
Reverse direction in constant Z and under-cutting level Z
4x milling:
Radial: TRACYL cycle
Duplication of axial and radial operations
Automatic radial + angle
Radial box and radial contour
5x milling:
Swarf, sweeping and contouring with tool compensation
A new 5x program with constant Z
Machining of remaining material in 5 axes
Sweeping a new machining strategy
Sweeping approximation curves
Turn:
New features for virtual jog
Step improvement in scenarios
Simulation of machine kinematics and improvement of operations
Personalized management for tool control points
In addition to all the specific presentations of the various TopSolid modules, Nuno Pereira also gave a presentation about CAM entitled "TopSolid'CAM – Past, Present and Future", in which he described some of the features and options that have been changed in recent years or are already planned for the future versions 7, including:
A new algorithm of constant Z remaining material, in which the toolpath is continuous, without any jumps after each Z pass
Raster Passes – Optimization of the continuity of the toolpath
3D Contouring – One-way cut versus zigzag cut
Roughing – Plunging into material and avoiding retraction – V7.10 versus future
Some of the partners that have close ties with CadSolid were also invited to the CadSolid Open Days, such as Factory Outlet Portugal, operated by AfterSales S.A., which contributed to the success of the event by providing two CNC machines (Torno ST-20 and Super MiniMill), SANDVIK Portugal, which supplied roughing and cutting tools, and FRS Compressors. These partners also made technical presentations showing recommended practices.
All the participants helped to make the event a success, with a diversity of solutions and ideas that allowed the guests to discover new trends and technologies in molds sector, precision mechanics, aeronautics , etc.
The CadSolid team would like to thank all its partners and the guests that attended the CadSolid Open Days, and hopes that this event will contribute positively to the success of their organizations.
---
Need more information
A QUESTION ABOUT OUR
PRODUCTS OR SOLUTIONS?