TOPSOLID SAS has just signed a partnership with BLUM allowing TopSolid user to access their products models inside TopSolid.
---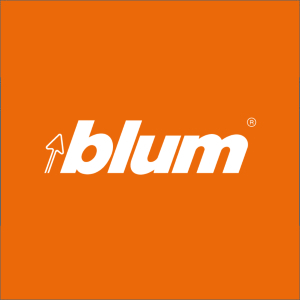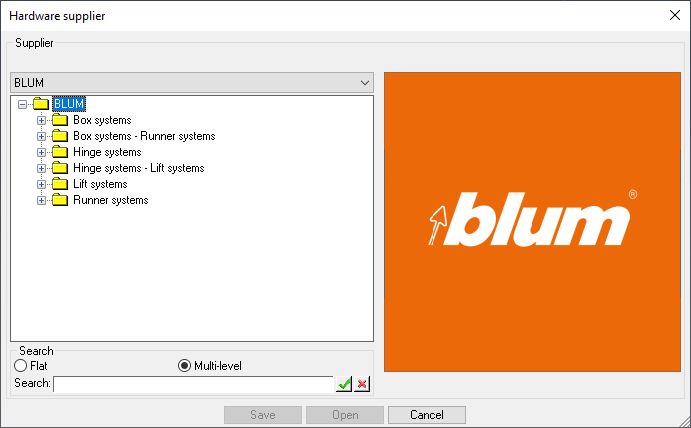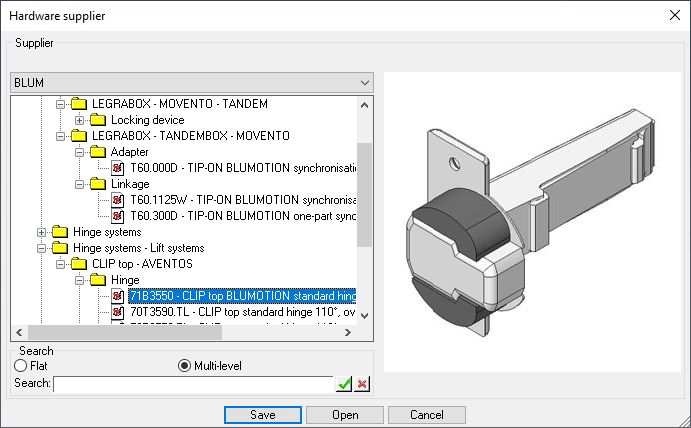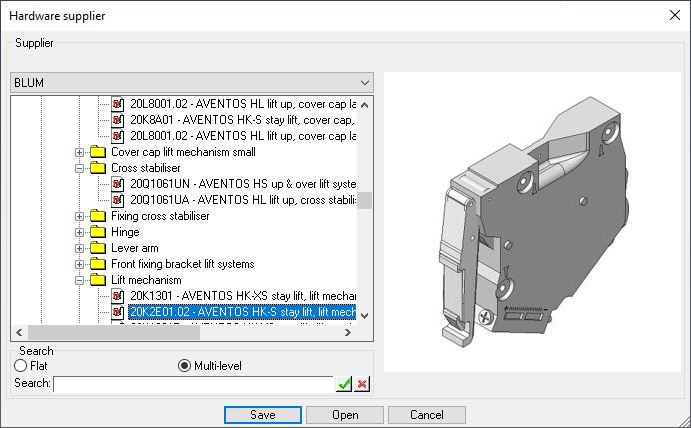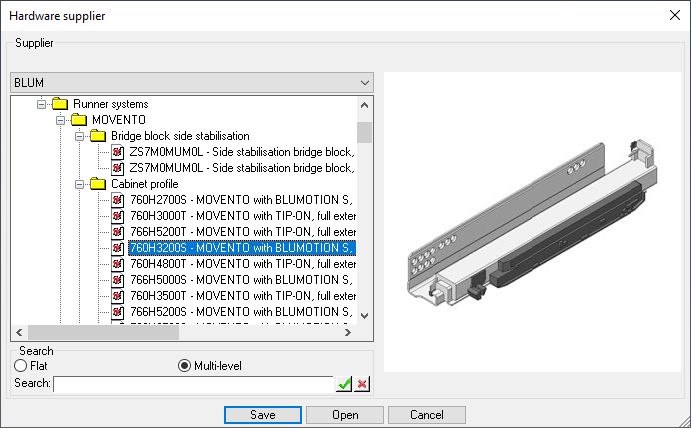 Once downloaded from our TopSolid'Store, TopSolid'Wood users will be able to access this products directly from TopSolid.
Search functions will allow them to find the required item and create advanced libraries to boost their productivity.
Available in 3 language ( English / French / German) these items provide
Item Designation
Item Reference
Supplier information
This new function come in addition to the DYNAPLAN Product Configuration available in TopSolid'Wood.
About Blum :
The Julius Blum GmbH is a family-owned company that operates worldwide, specializing in the manufacture and distribution of furniture fittings. Founded in 1952 by Julius Blum in the Austrian municipality of Hoechst in Vorarlberg, the company has established itself as one of the market leaders of the fittings branch. Blum has been able to assert and maintain its position both as a reliable supplier to furniture manufacturers and an innovative market leader for many years thanks to consistent investment in R&D. This also includes continuous efforts to identify customer needs along the entire value-added chain – from cabinet makers, distributor and fitters to software partners.
Therefore, Blum also works closely with TopSolid'Wood to make it easier for cabinet makers to plan and design furniture using Blum products. This collaboration enables cabinet makers to use Blum fittings data directly in their usual software and planning mistakes can be avoided as well thanks to checked product data by the manufacturer. So the cabinet makers benefit from optimal support from planning through to data transfer to manufacturing.
---
Need more information
A QUESTION ABOUT OUR
PRODUCTS OR SOLUTIONS?