The Haute Savoie-based SME designs and markets machines for the manufacture of ultra-precise electronic components. A specialty with high technological risk, managed from end to end with TopSolid'Design and TopSolid'Erp. Results: micro-metered designs and perfectly controlled costs.
---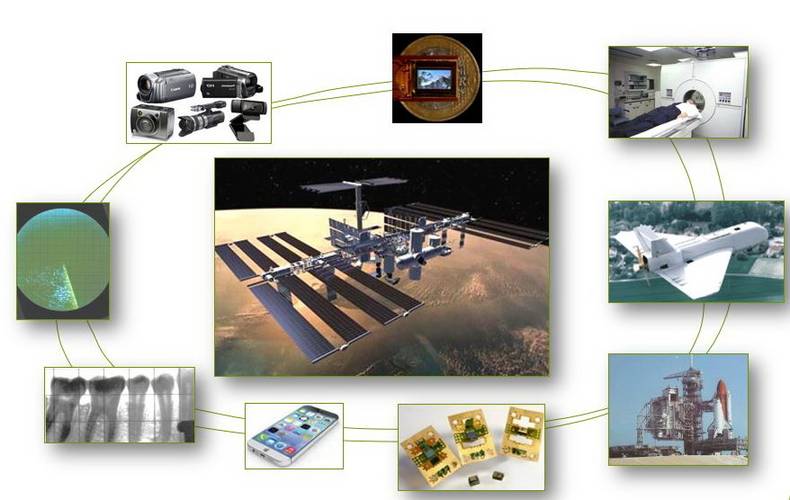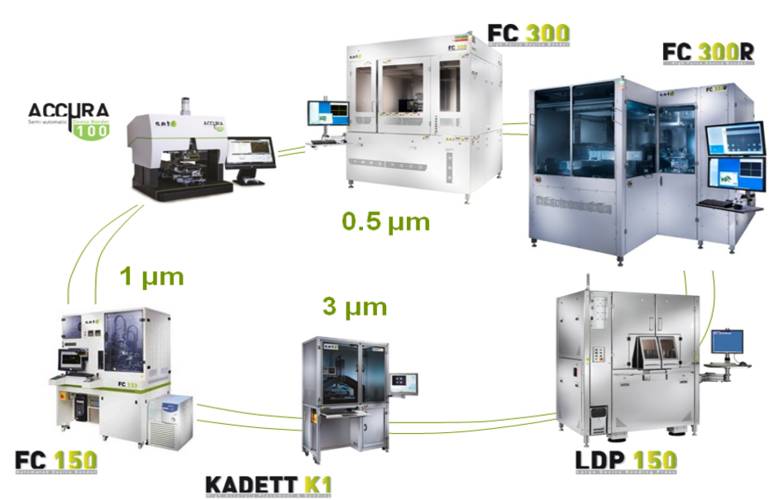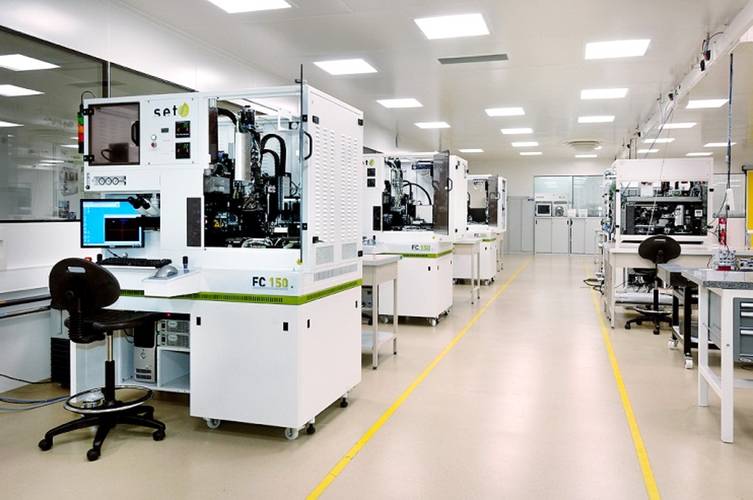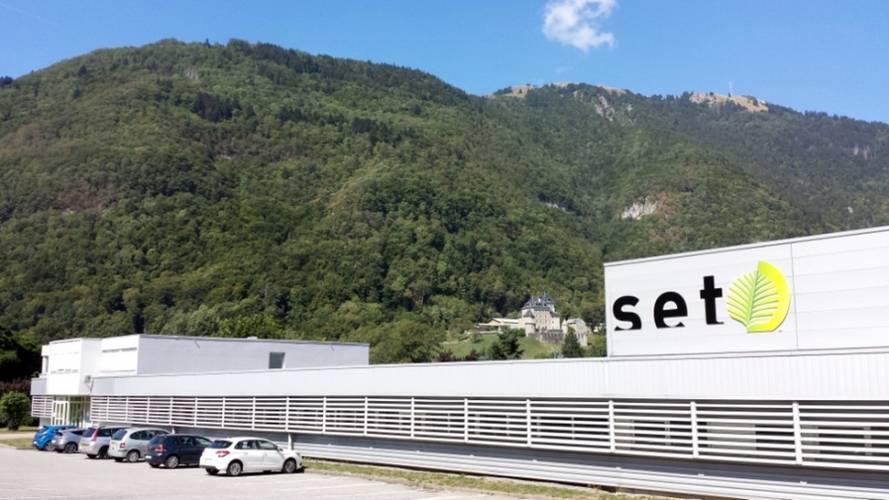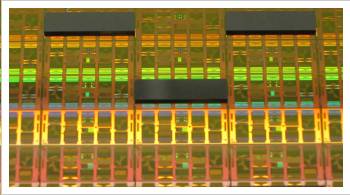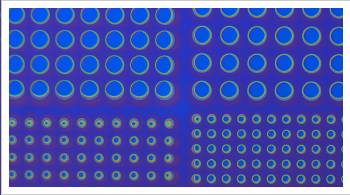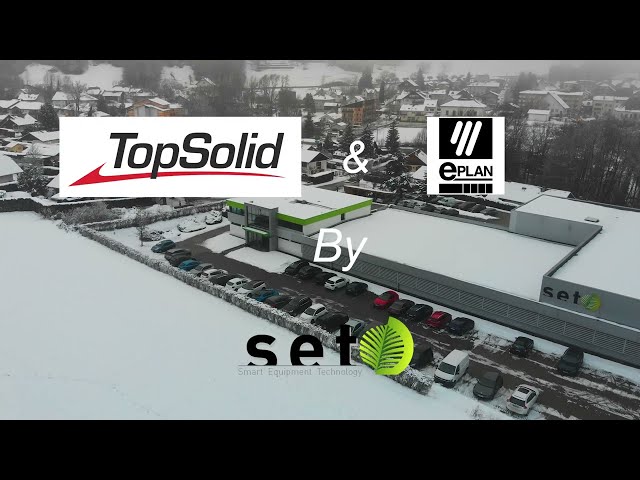 Smart Equipment Technology Corporation employs about fifty people, in Saint-Jeoire, a village nestled in the Haute Savoie mountains. The company is globally renowned for its submicron precision assembly machines, which it has been designing, manufacturing and marketing since 1975.
It exports 95% of its production. Its users, manufacturers of microelectronic components from different backgrounds (military, aerospace, telephony, laser diodes, etc.), can find exactly what they are looking for from the panoply of processes and applications mastered by SET. Chip-on-chip, chip-on-wafer, thermocompression, ultrasound, UV bonding and 3D stacking for optoelectronics, memories, sensors and MEMS, and much more: it certainly has more than one string to its bow. It also enjoys a strong presence in high-end component welding and nano-printing solutions. This exceptional SME thus produces about twenty sophisticated and personalized machines, worth from €100,000 to more than €1 million.
"This is a complete range of precision Flip-Chip Bonders, which cover all the needs for the submicron placement of components on substrates or wafers and which are intended for a wide variety of welding applications. These machines perform the handling and assembly of small and fragile components on substrates up to 450 mm", explains Joseph Macheda, technical manager, along with his colleague Virginie Boimond, from the company's organization and supply chain.
An efficient digital chain
A high-tech specialty, the design and management of this type of production require high performance tools. After touring the market, the company decided two years ago to equip itself with Missler Software's software tools: TopSolid'Erp Design for the CAD (Computer Aided Design) of machines and TopSolid'Erp for management.
"The choice of Topsolid'Erp was made in two stages," says Joseph Macheda. "First of all, we focused on producing a complete set of specifications". With multiple selection criteria: having a single point of contact for implementing, monitoring, and maintaining the software; having a tool adapted to the design of special machines with commercial (project monitoring), purchasing and subcontract manufacturing functions; providing a link with our other software tools (Topsolid'Design for mechanical CAD, ePlan for electrical design, etc.); having a project-based management; an open database to access information outside the publisher's software (creation of indicators and writing software specific to SET); cost of software and its maintenance over 3 years, 5 years and 10 years and its durability; publisher's assistance; openness to the cloud and thin client to be able to evolve and give subsidiaries abroad access to the ERP, etc. These questions were submitted to several publishers on the market. "We then met with these publishers and created a decision matrix, which helped us to make our choice," underlines the specialist.
The result: a complete match between the selection criteria and the acclaimed Missler Software solution. "TopSolid'Erp was adopted collectively so that everyone in the company was ready to make the change. This allowed the company to quickly garner more than encouraging results. "Topsolid'Erp has increased our sales by more than 12% in less than a year," confirms Joseph Macheda. "Thus, production monitoring and ramp-up was achieved without a noticeable increase in the payroll. "
Changes reflected in real time
The secret of this success is simple. "Previously we worked manually, a tedious activity that was a permanent source of error," says Virgine Boimond. "Now all the company departments rely on the TopSolid digital chain and have access to the information stored in the central database." A comprehensive software tool with a powerful design, TopSolid'Design facilitates modifications during the design phases of the various modules that make up the machines.
"Earlier, there was no link between CAD and production management and we had to manually edit the production orders (PO), a titanic work," adds Joseph Macheda. "One of the key objectives in implementing the TopSolid chain was to minimize or even eliminate human intervention in the design-manufacturing process." The updates are therefore reflected constantly. "The smallest change in the bill of material made in CAD is recorded in real time in the PO," adds the specialist. "A boon for the company, when you know that each machine has 4,000 to 5,000 parts."
The digital CAD-management solution, part of the Industry 4.0 process, is thus bringing SET a domino effect of benefits. "Earlier, at the end of manufacturing, we ended up with a lot of ordered but unused parts, which were added to the company inventory," says Virginie Boimond. "Money that was sitting on the shelf. With the highly detailed management provided by TopSolid'Erp, we aim for just what is required for each project. In some cases, the situation could turn into a real headache, detrimental to the company.
"We noticed during the manufacturing process that parts were missing because we had forgotten to order them," explains Joseph Macheda. "This not only increased the costs of the machine, but significantly delayed its delivery. With TopSolid'Erp, these situations are a thing of the past and we work a lot less in a hurry. Now, at SET, everything is scheduled in advance down to the smallest detail and the project cost is completely controlled. The company can thus accurately calculate its margins by setting the right price for each machine. Far from resting on its laurels, the manufacturer based in Saint Jeoire is poised to tackle other projects this year to fully exploit the potential of TopSolid tools.
"In 2018, we will launch the TopSolid'Erp scheduling module for which the training has already been provided by the Missler Software team," conclude the two specialists. With the added benefit of a precise management of resources and production planning!
Strong points of the TopSolid'Erp application
A complete digital chain thanks to the link with TopSolid'Design
Human intervention reduced or eliminated in the design-manufacturing process
Bill of material changes reflected in real time
Ordering of parts for lean production
Joseph Macheda's view: "The Missler Software solution was adopted collectively so that everyone in the company was ready to make the change. This allowed the company to quickly garner more than encouraging results. TopSolid'Erp has contributed to increasing our sales by more than 12% in less than one year. "
SET in figures
1975: establishment of the company SET to develop and manufacture equipment for the semiconductor industry
1981: the company delivers its first Flip-Chip Bonder
€14 million: projected sales in 2018
Headcount: 50 employees
---
Need more information
A QUESTION ABOUT OUR
PRODUCTS OR SOLUTIONS?