Polimold is the largest mold base manufacturer in Latin America and one of the most important in the world.
---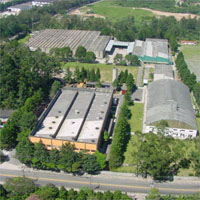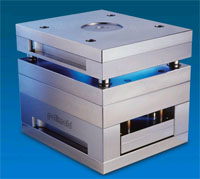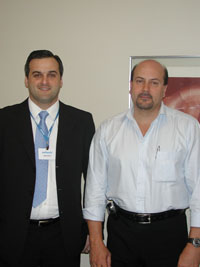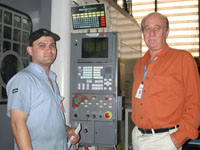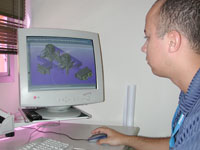 Name:

Polimold

Address:

Estrada dos Casa, 4585
Bairro Alvarenga
São Bernado do Campo - SP
Brazil
ZIP code 09840-000


Tel:

+ 55 11 4358-7333

Fax:

+55 11 4358-7303

Web:
Activity:

Mold base manufacturer

Licences:

TopSolid'Design
TopSolid'Mold

Molding the future of Polimold with TopSolid
Polimold is the largest mold base manufacturer in Latin America, with more than 30 years' experience, and manufactures a range of products intended for building plastics injection and engraving tools. The company creates a diversified range of products such as hot runner systems, ejection pins, mold accessories and springs.
Polimold processes a monthly average of 350 tons of steel on a 15,000 m² manufacturing site with 62,000 m²working area. The company employs 380 people and is equipped with more than 50 CNC machines.
Polimold's customers work in the following domaines:
Packaging
Automotive
Electronic Components
Home Appliances
General Appliances
Polimold exports its mold bases and manifolds to the USA, Spain, Portugal, France, Italy, Mexico, Argentina, ...
The company is constantly in quest of innovative working processes and has been has been equipped with the TopSolid CAD/CAM solution since 2003.
Integrated CAD/CAM at its best
In order to become the most important mold maker in Latin America, Polimold has had to look to CAD/CAM technology. As production runs have been increasing as well as the diversity of its products lines, the company has been obliged to automate a greater number of its everyday tasks.
TopSolid's reseller in Brazil presented the software to Polimold in 2003 and since then has become a key in the subsequent success of the company.
TopSolid'Design was the 3D CAD system chosen by Polimold. With an ever increasing line of products Polimold was finding it difficult to design the 600,000 tool combinations on offer in an acceptabe timeframe.
A very strong point of TopSolid for Polimold is the way it manages assemblies with parameters and the possibility to link those assemblies and various 2D drafts with excel sheets. Since TopSolid was installed Polimold started to create 32 assemblies and their associated links with Excel archives including all parameters and a VB routing with all the system. In this way they were able to create the 600,000 designs in 3D and their rough drawings in 2D. The ability to use VB to create such routines was essential as they could leave the system running doing everything by itself instead of tying of many people to do this work. As many of Polimold's customers don't use TopSolid, the TopSolid reseller in Sao Paulo introduced a sub-routing system in order to obtain the results of the design in 2D and 3D as well as saving information in different CAD formats. Thanks to this system any Polimold customer is now capable of choosing the mold base format it required directly from the Polimold website.
Due to the success of this project the number of people and company departments using TopSolid greatly increased within Polimold. A notable example is within the department that designs hot runners thanks to the new library put in place.
Data management with Missler Software
Polimold works with a make to order system which manages 100% of all orders. It was, therefore, necessary for the company to have an in-house administration system to manage its production processes. GPS, a production management system created by Missler Software for sub-contractors, was choosen by Polimold. The production management system has enabled Polimold to monitor machine production by having an overall panorama of the charge of each machine.
The Pert/CPM and Gantt graphs have helped the company to synchronize manufacturing processes and evaluate how to improve workshop productivity.
---
Need more information
A QUESTION ABOUT OUR
PRODUCTS OR SOLUTIONS?