Since it opened its doors in October 1968, the TNS has been the only national theater located in the Strasbourg region, in France. It presents more than 15 shows annually and also houses a drama school, performance and rehearsal rooms and workshops for building sets and costumes. A bold place of life and culture where creation takes center stage in all its forms.
---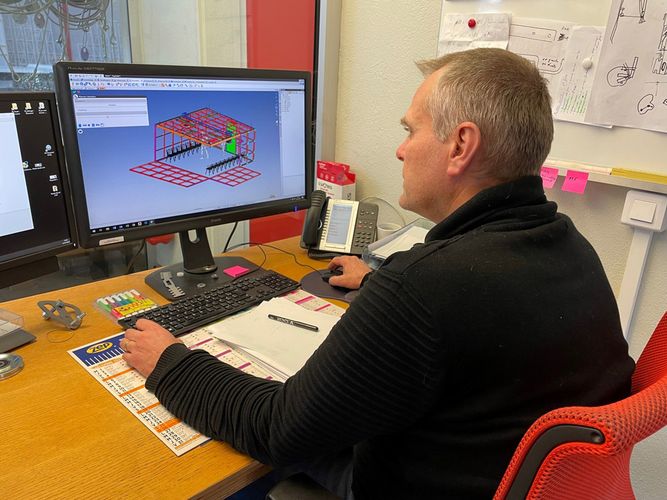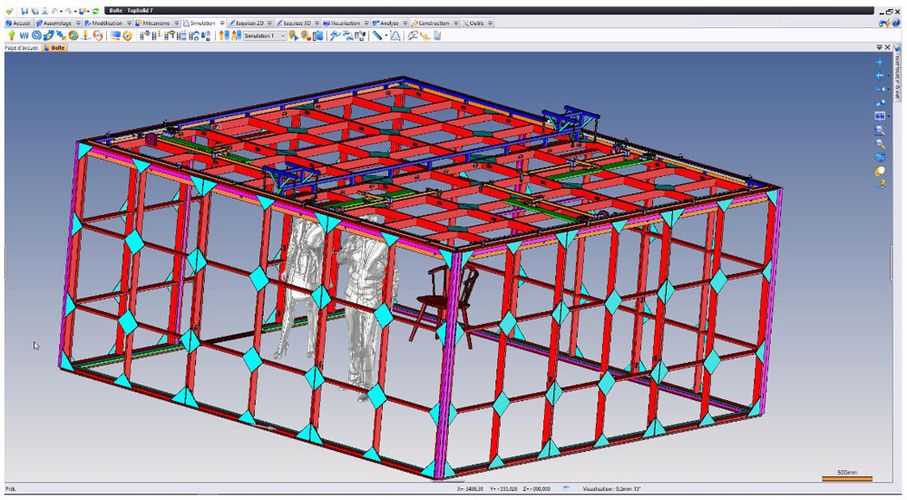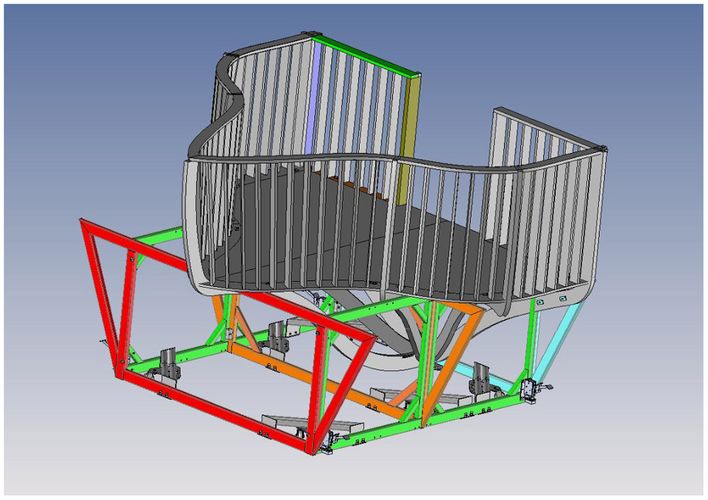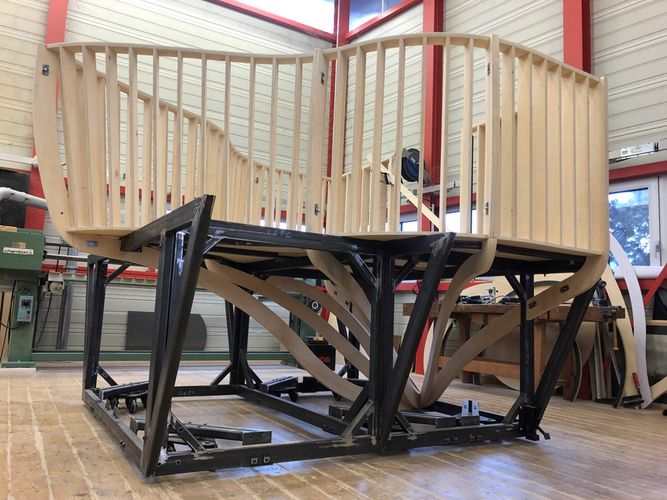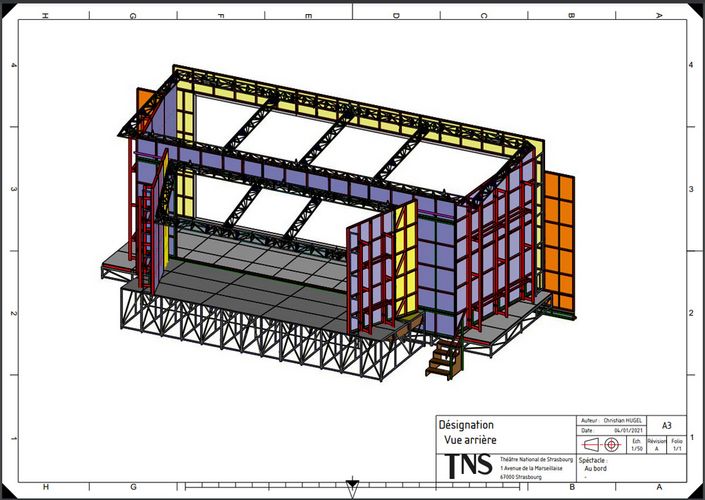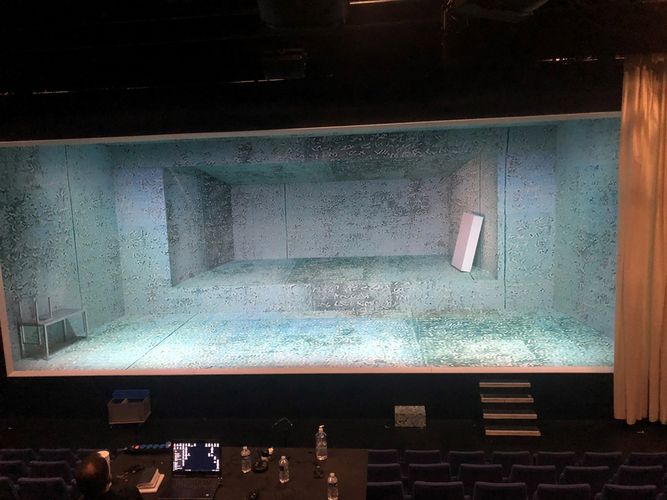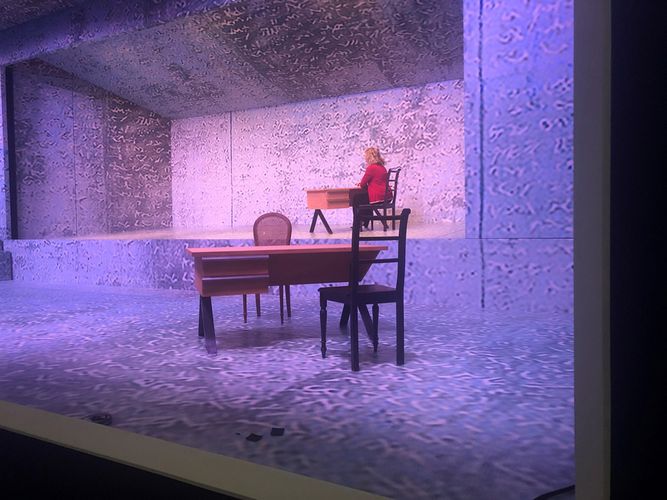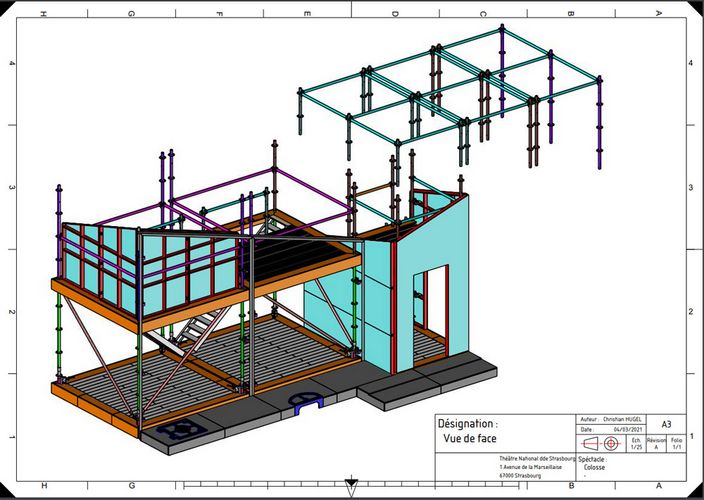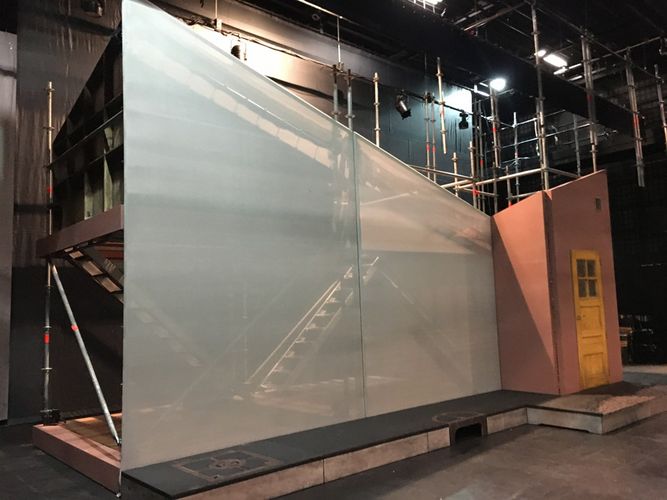 "To create, make discovery, revisit shapes and invent new ones are part of the major missions of a national theater," such is the program of the TNS director, Stanislas Nordey. With more than fifteen annual shows, its teams are not idle. Staging, sets, costumes, etc. everything is created from scratch at the theater. Christian Hugel, project manager at TNS, takes us behind the scenes: "The director always surrounds himself with an artistic team to create and stage his show. He chooses his actors, artistic team as well as a scenographer. The latter is responsible for imagining the setting in which the play will take place." Once the scenographer has designed a scale model (33rd or 50th) of the set to be built, he presents the workshop project to introduce his work and verify its technical and budgetary feasibility.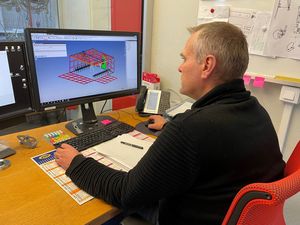 This is where Christian Hugel comes in: "I am looking for solutions to carry out the scenographer's project, taking into account many constraints: the set must be easily assembled and disassembled because our shows are also performed in other theaters and other places. The weight of the various elements must be monitored, since it is people and not handling machines that will be maneuvering them. Finally, you also have to respect a budget as well as mechanical resistance standards and to ensure that the sets are fireproof," explains the specialist.
To do this, Christian Hugel draws the plans for the different elements of the set before handing over to the carpentry, locksmith, painting, upholstery, and composites workshops that will be responsible for making the parts. As the devil is in the details, the objective is obviously to be as precise as possible.
Mass and center of gravity calculation
For a long time, Christian Hugel worked in 2D by producing phases, views and sections on AutoCAD, a software program that serves as a drawing board. Why switch to 3D? "The new generation, even in our school, are used to working in 3D. Some are no longer able to read 2D drawings. And then 3D offers many tools like mass and center of gravity calculations that do not exist in 2D software." These features are essential when you know that some elements of the set are sometimes hung in the air, above the actors or the audience!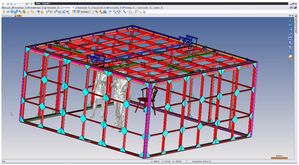 The only thing left to do was to find the appropriate solution. The teams of the set design workshop have therefore studied, in detail, the CAD (Computer Aided Design) software available on the market. "We brought in the sales representative from a number of software companies for a demonstration. And we chose TopSolid because the service was the most adapted to our needs and the software seemed simpler and more user-friendly than its competitors. Moreover, it is a French tool, with a hotline and a PDM server to share documents. Not to mention at a great rate."

Since September 2020, Christian Hugel has been using version 7.15 of TopSolid. After years of lobbying for the acquisition of 3D software, our project manager appreciated the efficiency of a fast-paced installation: "The TopSolid teams came to install everything alongside our computer specialists. Great job!" Then we got to the training phase: "We had two on-site trainings and one remote training because of the health situation. It was all very dense and fast," recalls Christian Hugel, who does not hesitate to use the hotline if necessary. "It is very valuable help because our sets are often complex and we never draw the same thing twice."
Christian Hugel quickly got to the heart of the matter: "Sometimes we create things like metal structures that are simpler to make and correspond to what we saw in the training sessions, but for one of my first drawings on TopSolid, I had to design a boat bow! It was not easy with the frames and the angles that went in all directions... So, I called the hotline quite a bit and it was certainly an intensive learning process."
For such complex projects, 3D design via TopSolid has become indispensable in order to have an overall view of the future set before launching production: "A theater set is large and complex, there are many parts. With 3D, you can really put it all together and model it to make sure everything works, that there are no collisions or parts that do not fit. It is an excellent control means." This is especially true for the kinematics: "On our sets, we have moving elements. In 2D, I had to imagine scenarios and movements. It was complicated. Today, I have a great tool for that."
Result: Certainly, it saves time for laser cutting or bending, for example: "I prepare the files and send them directly without having to prepare drawings... I save a lot of time." Same satisfaction with regard to accuracy: "The teams that work in the various workshops responsible for creating the objects have a much better understanding and visualization of the projects."
Since the integration of the TopSolid solution, twelve sets have been created. And Christian Hugel is already planning to take a new training course to explore all the potential of "this very powerful software that meets our needs."

Advantages of the TopSolid application at TNS
A competent and available hotline to accompany the customer in his project
A PDM server system for sharing documents between all parties involved in a project
The ability to calculate the weights and centers of gravity of complex parts
The possibility of visualizing a moving set
The 3D rendering that allows you to verify if a complex set works
Christian Hugel's opinion
"TopSolid meets our expectations. It is a very comprehensive software which is good because the sets that we have to create are also very comprehensive. It is a very effective control tool to check that everything is working before starting the manufacturing process. In short, a powerful solution that meets our needs."
---
Need more information
A QUESTION ABOUT OUR
PRODUCTS OR SOLUTIONS?