Since last year, all special orders at Meusburger were programmed in TopSolid, enabling up to a 30% increase in efficiency. (Pictures: x-technik)
---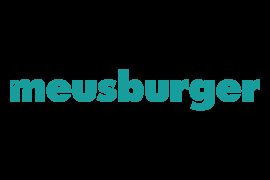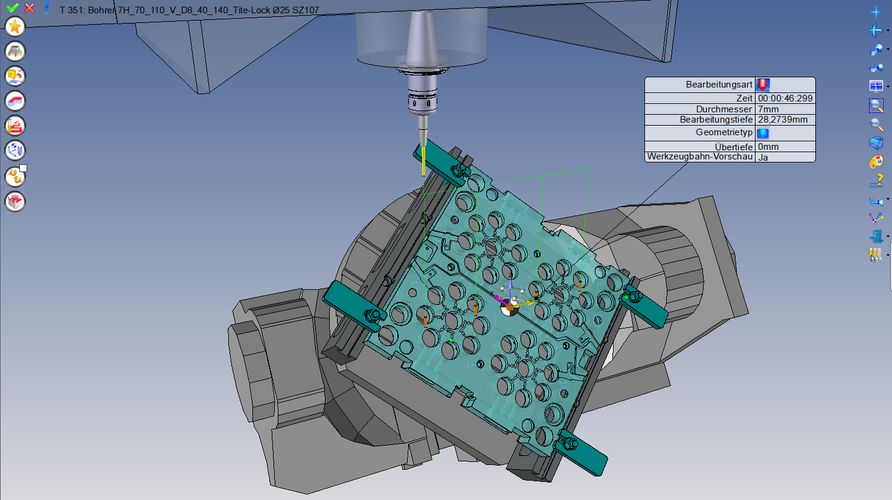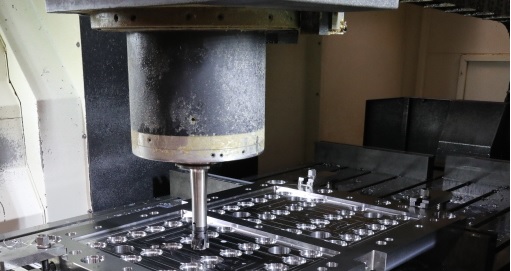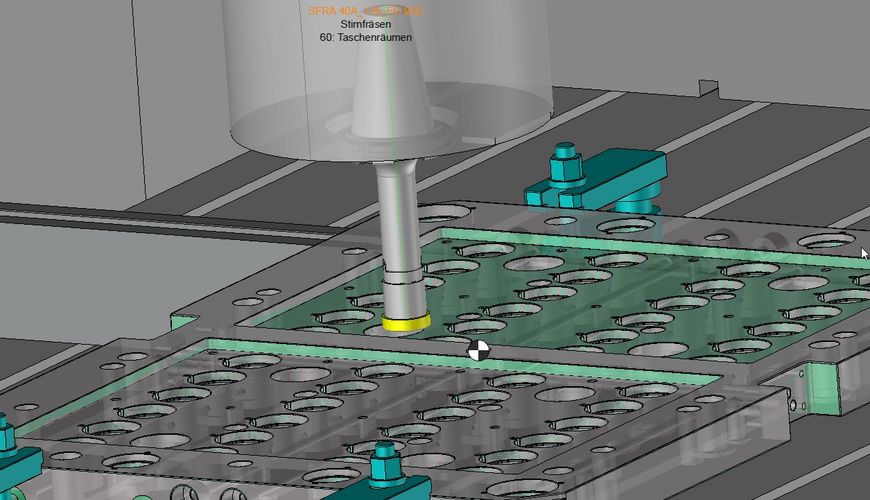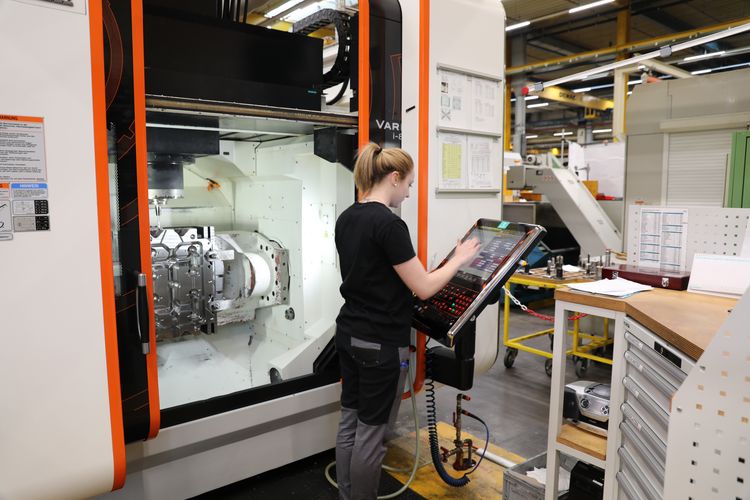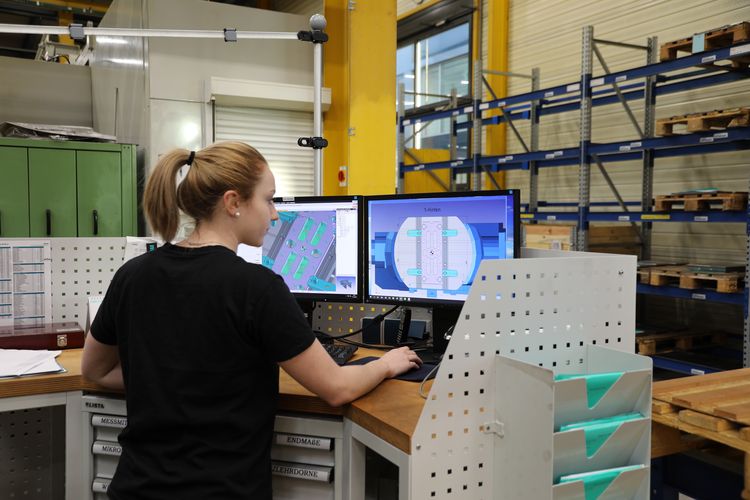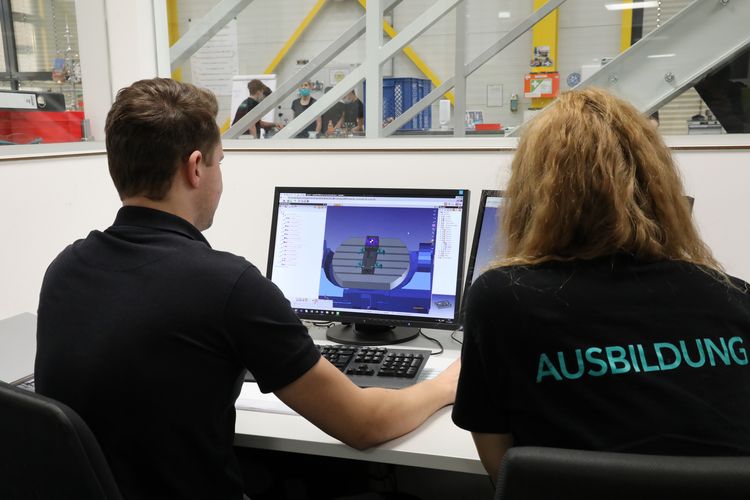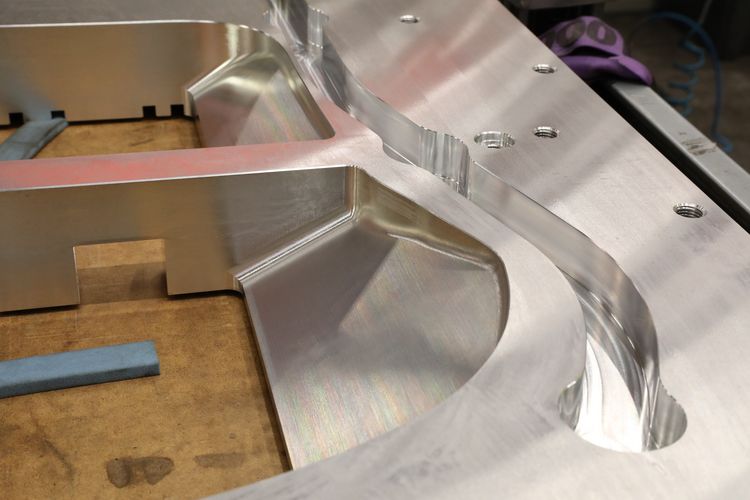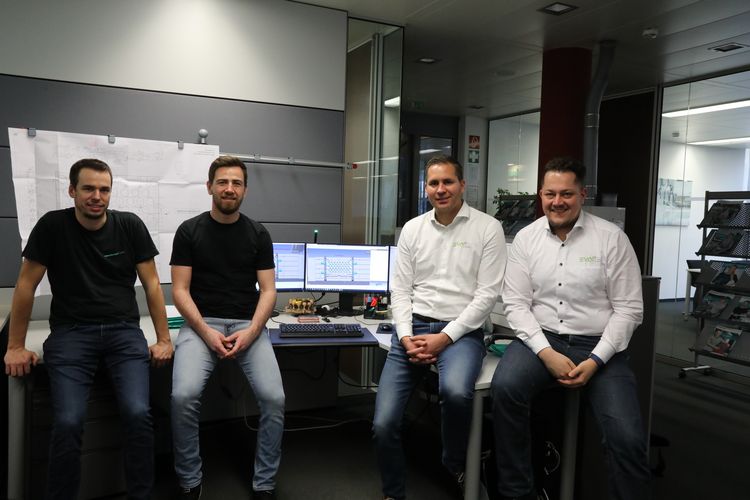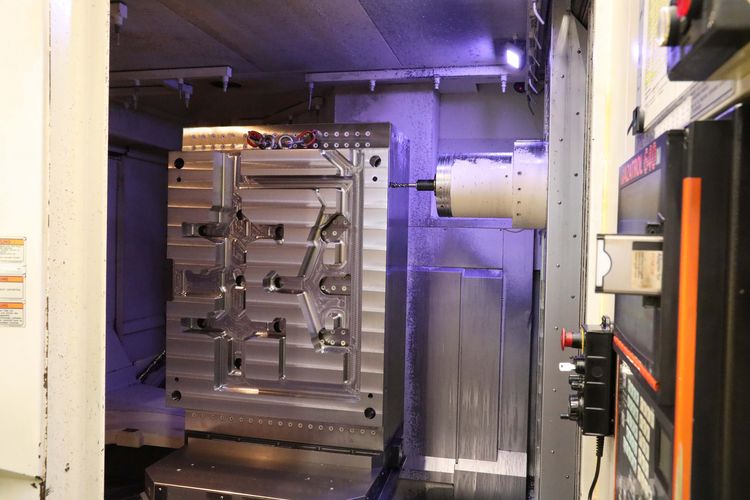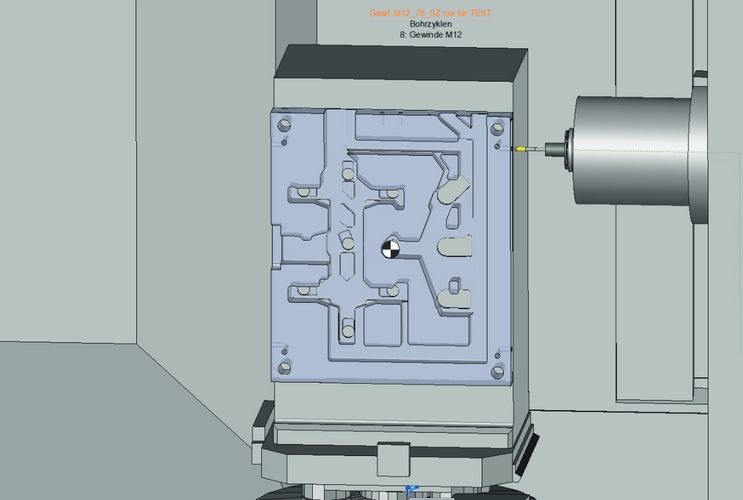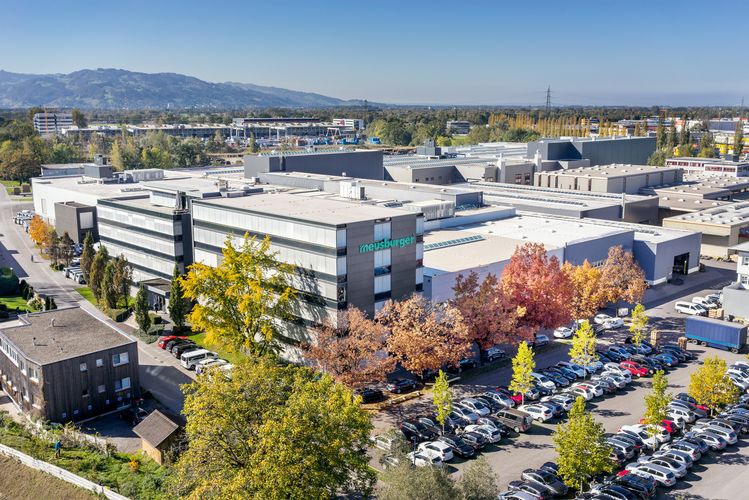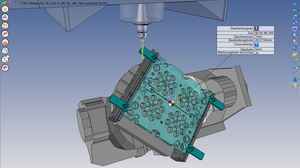 PARADIGM SHIFT COMPLETED
Meusburger turns to TopSolid/Evoltec for its custom manufacturing, training and preliminary costing.
Meusburger Georg GmbH & Co KG is known worldwide in tool, mold and machine production as a supplier of high-precision standard parts. In addition to standard products, the Vorarlberg-based company also offers customized special products. In order to ensure its continuing economic viability as well as to counteract the shortage of skilled workers, the company decided that a paradigm shift was needed when it came to programming. Thanks to TopSolid, supported by Evoltec, considerable increases in order processing efficiency have been achieved. By Robert Fraunberger, x-technik
The facts of Meusburger's success speak for themselves. From a one-man operation at its founding in 1964 it has grown into a concern employing 1,670 people worldwide (1,000 of them in Vorarlberg), and with currently around 130 apprentices it is also one of the largest training companies in the region. In addition, the company is a market leader in the field of high-precision standard parts with, worldwide, more than 22,500 customers in the tool, mold and machine production business benefiting from the advantages of standardization. The product portfolio comprises around 96,000 catalog items and ranges from high-precision standard parts and selected products for workshop requirements, through hot-runner and control technology, to the WBI® knowledge management method and solutions for efficient corporate management in the field of ERP/PPS software.
Smart production tools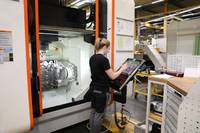 The orders are manufactured on high-quality machining centers using various control stations.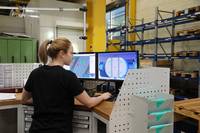 Machine operators are supported by viewers, which have a TopSolid license offering full read rights.
Shortcut
Mission: To install a CAM system for programming special orders.
Solution: TopSolid, supported and implemented by Evoltec.
Benefits: Up to 30% increased efficiency, significant quality improvement, maximum process reliability.
High level of integration
Meusburger's top priority is to ensure that its own products meet the highest possible quality standards. For this reason, only the very best raw materials are processed, after undergoing an in-house hardness test and spectral analysis.
Stress-relief annealing of all steel grades in one of the three annealing furnaces, which is carried out according to Meusburger standards, creates the best conditions for further processing of the parts with low distortion. The world's largest central standard parts warehouse, covering more than 18,000 m², guarantees the constant availability of practically any product.
Meusburger is equally uncompromising when it comes to mechanical production. With around 300 modern CNC machine tools and highly automated panel and round-part production, the Wolfurt plant processes around 180 metric tons of steel per day.
Paradigm shift in custom manufacturing
The majority of the products manufactured at Meusburger are catalog goods and are therefore produced as part of a highly automated process. Custom products constitute a far smaller proportion of orders. These are assigned to the Custom Processing department. Here, around 30 employees work on high-quality machining centers. Thanks to the expertise of the skilled workers,
a good 60 percent of all orders were programmed directly on the various CNC machines until two years ago.
"We also programmed, for example, free-form surfaces or drilling patterns using two external CAM systems," says Stefan Muxel, Order Processing/CAM Team Leader at Meusburger, who adds: "Our team is highly proficient in programming and this kept us very efficient for a long time."
Nevertheless, about three years ago, the company decided to invest in a new CAM system that would optimally cover all of Meusburger's requirements - 2D, 2.5D, 3D, turning and wire EDM:
"The goal, firstly, was to steadily expand the field of custom manufacturing and, secondly, we looked forward to obtaining higher productivity as well as flexibility from an external programming system. We also wanted to counteract the shortage of skilled workers," says Muxel, explaining the paradigm shift at Meusburger.

"What won the day for Evoltec and TopSolid was the package as a whole, with its functionality, post-processor technology, blank tracking, and the high level of competence of the entire team."
Stefan Muxel, Order Processing/CAM Team Leader at Meusburger.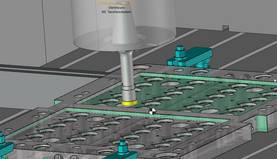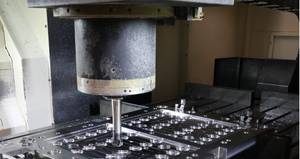 For Meusburger, a major advantage of TopSolid is the high level of process reliability provided by the parametric post-processor.
Rigorous selection process
After a general search process, which involved in particular also contacting well-known companies in the Vorarlberg region, ten CAM providers were tabled as contenders, and these were thoroughly put through their paces in several selection rounds: "As far as custom machining is concerned, we happen to be, after all, contract manufacturers and we don't know today what parts we will have to manufacture tomorrow. We currently cater to around 1,200 customers with special orders, so we have to handle a great deal of data, which is quite challenging," says Stefan Muxel, who also therefore prepared very demanding benchmark parts for testing the candidates. "This meant us being able to separate the wheat from the chaff relatively quickly."
In the end, final negotiations were held with three CAM system suppliers and the requirements were laid down in a very comprehensive set of specifications: "Evoltec with TopSolid prevailed on account of presenting the best overall package," summarizes the Order Processing Manager. Mario Malits, Managing Director at Evolving Technologies GmbH (Evoltec), can clearly recall the one-year stress test: "The Meusburger team was extremely well prepared and left absolutely nothing to chance. Even we couldn't offer everything right away, but I still think we were able to convince the client through our know-how and TopSolid's extensive capabilities."
According to Mr. Muxel, the fact that the selection process was so extensive and took so long was due to the decision - as already stated - not to leave anything to chance: "For us, the changeover would definitely be decisive in the success, and indeed future, of our custom manufacturing."

"The cooperation with Meusburger is an absolute milestone for us, as we have never gone through such an elaborate and demanding selection process before."
Mario Malits, Managing Director at Evoltec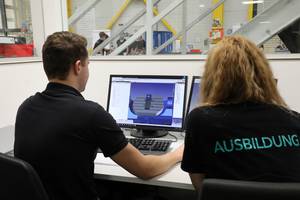 Meusburger also relies on TopSolid for training.

Extensive groundwork
Since the idea was to change the programming while ensuring unrestricted operations, a supporting project plan was worked out, to introduce TopSolid step by step:
Smart production tools
"In addition to employee training, we had to start virtually from scratch and create thousands of tools, fixtures, clamping systems, etc., as well as a cutting database based on the infeed. We also had to create around 200 machining methods for automatic programming," says Muxel, outlining the mammoth task. "The topic of clamping equipment alone was extremely complex, as these are all 100% self-developed. The clamping devices all position themselves parametrically in terms of length, width, height, etc., and everything has to be queried and checked in advance," adds Armin Huber, CAD/CAM application engineer at Evoltec. Of course, this immense preparatory work certainly pays dividends in the ongoing process, because all this automation reduces costly non-productive time.
Unrivaled parametric post-processor
In parallel with the training, Evoltec developed and programmed the post-processors. "We supply a parametric post-processor that runs on all controllers with absolute process optimization," Mario Malits is keen to stress. This is an advantage that Stefan Muxel is ready to confirm: "In my opinion, Evoltec's post-processor customization is unrivaled. Clearly, employees must first be able to take advantage of these extensive capabilities. The fact is that we haven't had a crash since the changeover. This is no G-code simulation, but the post-processor takes into account all the parameters that we need for production." Especially for 5-axis, and even more importantly for turning-milling centers, TopSolid alongside with the Evoltec post-processor is a rock-solid combination. For CAM programmer Jürgen Fussenegger, who also played a key role in the success of the project, TopSolid's blank tracking, which can be calculated on the basis of Parasolid or using triangulation (STL), depending on the component, is also very efficient as well as being highly accurate: "With TopSolid, programmers see what the part currently looks like every cycle, as if they were using 3D glasses."
TopSolid in continuous use
Currently, 20 fully fledged TopSolid workstations are in use at Meusburger, divided between calculation, programming and training. All machine tools are also equipped with viewers. "These viewers are practically fully fledged TopSolid workstations, not allowing machine operators to actually change anything, but enabling them to view all information on screen in a paperless environment," says Armin Huber, pointing out yet another advantage.

"The blank tracking in TopSolid in particular offers programmers the perfect support, since it allows you to see what the part currently looks like at any point during each cycle."
Jürgen Fussenegger, CAM programming at Meusburger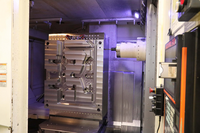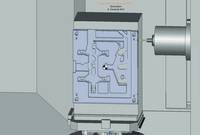 Work is currently underway on the implementation of horizontal machining centers.
Also in use is the Boost Milling module, a milling strategy developed in house by TopSolid for thrifty and efficient machining. "Boost Milling is a milling algorithm with optimized cutting conditions for pocket machining and for the roughing of 3D parts, and is available as from version 7.14. Among other things, the cycle supports multicore technology and is unlimited in terms of lateral tolerance. The milling paths consist of trochoidal, concentric circles and parallel lines," Mr. Huber goes on to say.
Optimized preliminary costing of panels
The technical brief also included a not-so-everyday solution for the fastest possible preliminary costing of special panels, using an existing Meusburger knowledge database: "We load third-party data (Step) into TopSolid and use it to create a bore and milling analysis. No programming is done here, we only analyze the CAD component," explains Mr. Malits, whose team added this function to TopSolid. Based on these analyses, data such as depths, radii, volumes or heights are transferred into a neutral format. Meusburger's own program uses this data to establish automatic preliminary costing which, according to Mr. Muxel, is very accurate: "This allows us to process about 90% of requests automatically and provide a quote within 24 hours."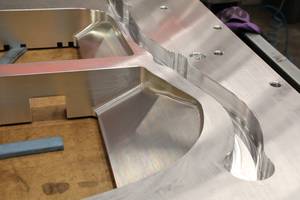 Thrifty and efficient machining is made possible, especially through optimized cutting conditions for pocket machining and the roughing of 3D parts, thanks to the Boost Milling module.

Increased process reliability, quality and efficiency
At Meusburger, it took about 1.5 years to complete the switch to TopSolid, with the result that they now benefit from amazing time savings. "We are currently achieving an increase in efficiency of up to 30 percent, depending on the job requirements, with a significant increase in quality and absolute process reliability. This means that we can reduce component clarifications by up to 95%, and with absolutely no rejects," says Stefan Muxel, who is absolutely convinced of what has been achieved so far. Currently, eight programmers work continuously with TopSolid, and approximately 8,500 special orders can be processed per year.

The fact that a long-term partnership has developed here is thanks not least to the people involved: "The Evoltec team was able to convince across the board with its know-how and consulting expertise. Communication is always direct, and we are each able to benefit from each other to the fullest extent!" concludes Stefan Muxel, exuberant in his praise.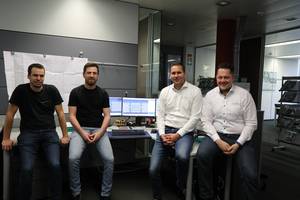 Thanks to the high technical competence of the project partners, all Meusburger specifications could be successfully implemented (from left to right): Stefan Muxel and Jürgen Fussenegger (both Meusburger) with Mario Malits and Armin Huber (both Evoltec).

"Meusburger is a place where true professionals are at work, and where even experienced programmers can learn a thing or two. The fact that the project has been so successful is in no small measure due to the high level of competence of the project team."
Armin Huber, CAD/CAM application engineer at Evoltec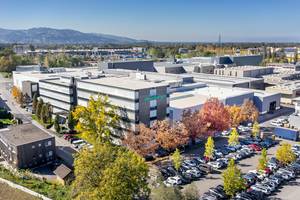 The User
Meusburger is the market leader in the field of high-precision standard parts. Customers worldwide enjoy the benefits of this standardization and of the company's 55-plus years in steel processing. The product portfolio ranges from high-precision standard parts and selected products for workshop requirements, through hot-runner and control technology, to the WBI® knowledge management method and solutions for efficient corporate management in the field of ERP/PPS software. All this makes Meusburger a reliable and global partner for the tool, mold and machine production industry.
Headcount: 1,670 (2020 data)
Revenue: €261 million
Customers: over 22,500
Meusburger Georg GmbH & Co KG
Kesselstraße 42, A-6960 Wolfurt, Tel. +43 5574-6706-0
www.meusburger.com
---
Need more information
A QUESTION ABOUT OUR
PRODUCTS OR SOLUTIONS?