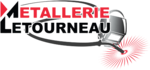 Specialized in the design, manufacturing and installation of metal structures, the small Burgundy-based company manages from A to Z simple and complex projects both for private individuals and for architects, local authorities or industry. A variety of applications, custom-produced by a professional team and orchestrated using the TopSolid'Design software.
---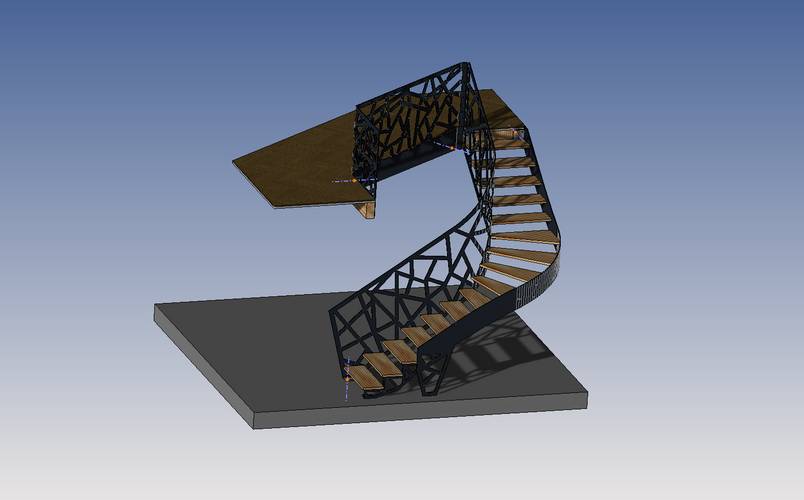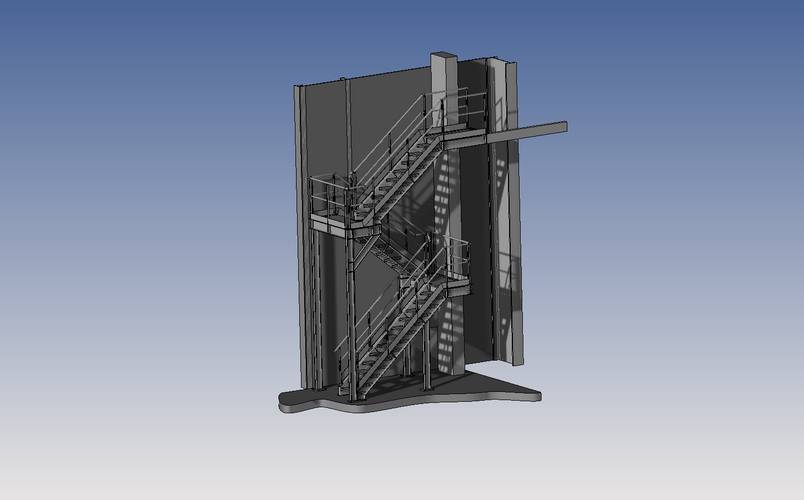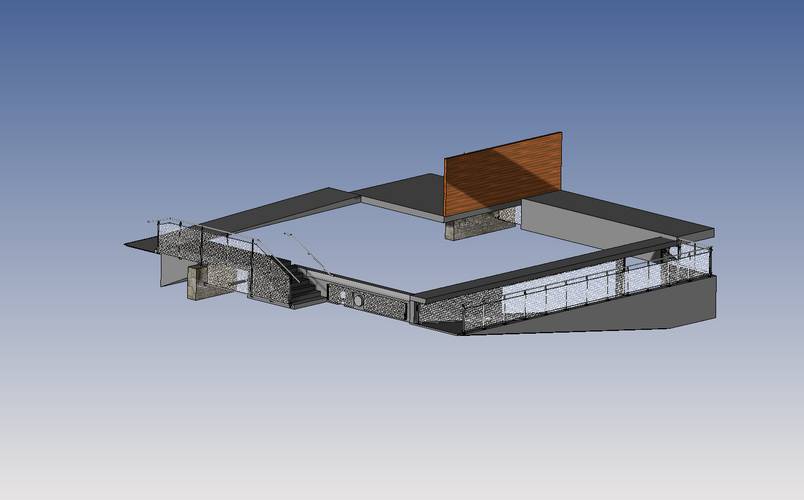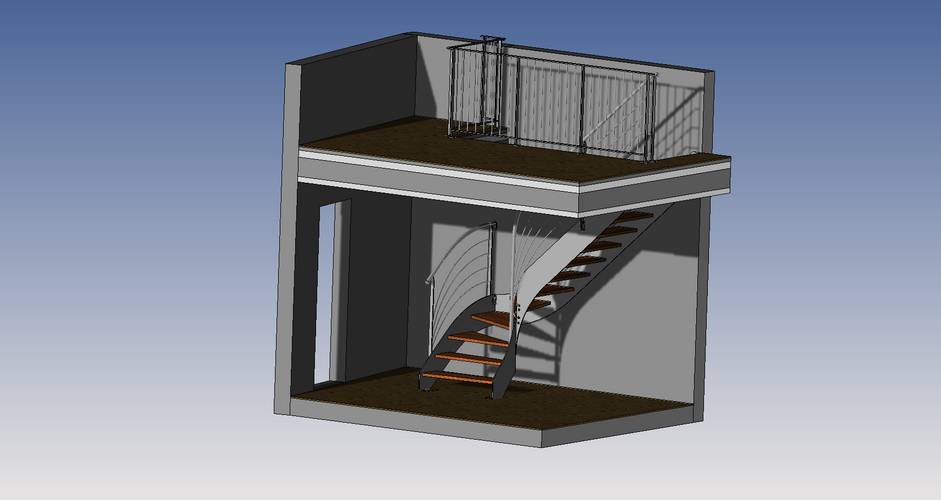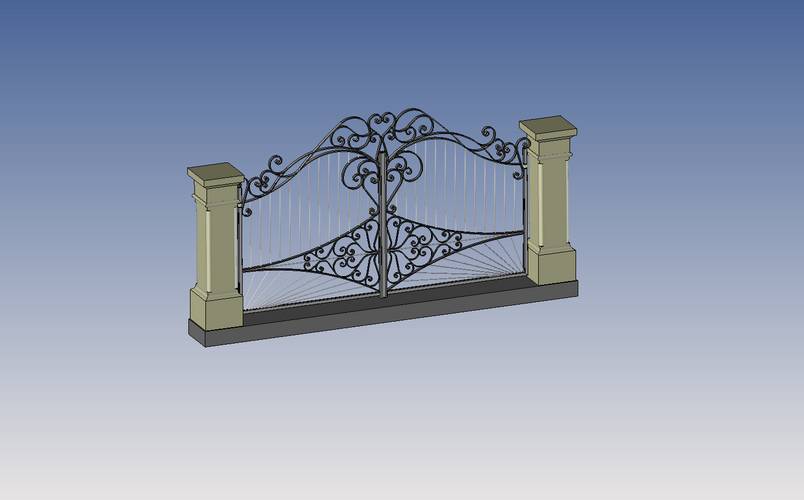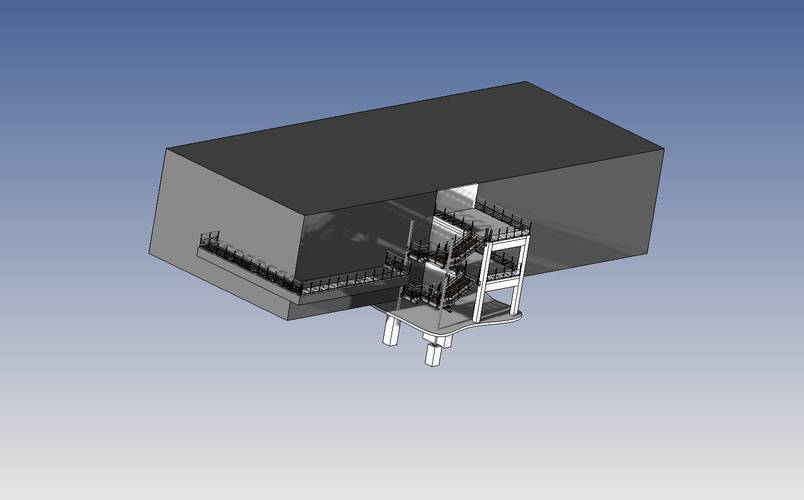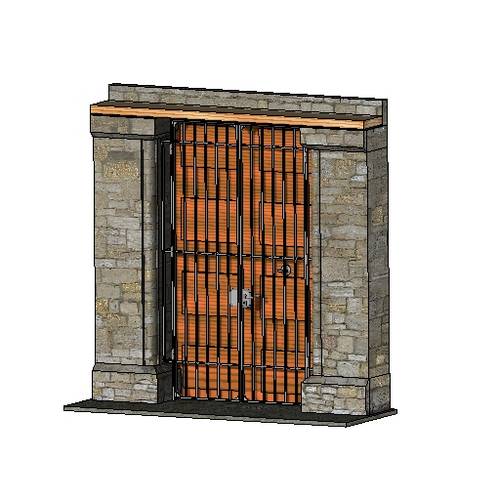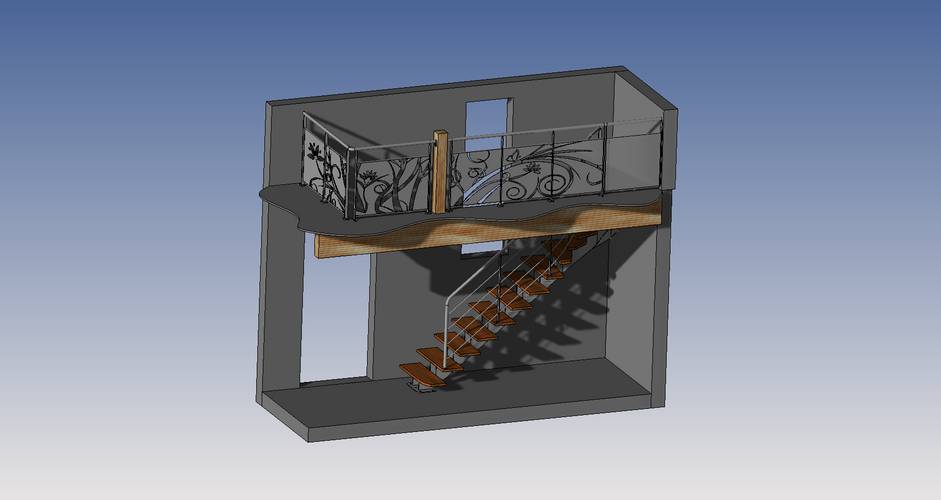 Located at Vire (Saône-et-Loire department), near Mâcon, Métallerie Letourneau proposes solutions that are suited both to an industrial environment, and to a more aesthetic environment for local authorities and private individuals.
"I founded my company in 2010 to offer a global response to requests for quotations for various metallic structures," explains Simon Letourneau, the young boss of this small company employing 10 people. "Contemporary and industrial staircases, guardrails, gates, canopies, metallic structures (porches, skylights), aluminum and steel frames: our work combines different materials and is always customized."
This 32-year-old quickly gained the trust of his customers, which in turn enabled him to surround himself with a team of high-caliber specialists. These include an engineering office manager who for two years has been using the TopSolid Design 7 solution from Missler Software to manage, down to the minutest detail, the successive projects, each with its own specific characteristics. Aided by an apprentice, the designer is at the starting point of each order, therefore ensuring that the quality of the works produced and their lead times are managed from end to end. The company has consolidated its position by becoming a member of Bresse Bâti Confort (BBC), a building cooperative situated at Viriat (Ain department).
"We regularly work in partnership with all the building trades, and guarantee quality workmanship," the company boss stresses, "producing made-to-measure items to meet the widely varying needs of private individuals, industries and local authorities." These items include, for example, staircases, which have in recent years become far more than just a practical structure, since they are an integral decorative component of a home. "Over the past six years," says Simon Letourneau, "we have manufactured over 100 staircases, all customized according to the interiors and to the tastes of each of our customers." Straight, winding or spiral, untreated or lacquered, wood or glass… the choice is extensive. There is also a wide range of options for guardrails. These structures are not simply designed to protect, but they constitute a decorative element for a mezzanine, a staircase, a patio or a swimming pool. Whether in wood, stainless steel or even aluminum, untreated or powder-coated, Métallerie Letourneau is capable of creating the guardrail to suit and be in perfect harmony with the customer's home.
The same approach applies to gates and barriers, which may be new or refurbished. Untreated or lacquered, with or without motor, each is unique (sliding or leaf, open or solid, bottom open, bottom solid, curved, eyebrow, straight...). Another specialty of the small company is outdoor refurbishment, also often done according to the customer's request. A canopy (glazed metallic porch) will give a personal touch to the entrance, while protecting from inclement weather. Be it in contemporary or rustic style, a pergola designed by the Vire-based company will transform the entrance into an area of relaxation, whatever the weather.
Exceptional variety, therefore, but also a potential headache for designers and managers, yet managed to a tee thanks to the extensive functions of the TopSolid Design solution from Missler Software. So what were the reasons for this choice, made following an in-depth analysis of what was available on the market? "We opted for a tool that is easy to use, can handle the design of complex shapes, and is produced by French publisher capable of meeting our needs quickly," the company boss replies. "Equipped with an intuitive user interface, this software has powerful modeling and simulation functions, along with a detailed and standardized layout. All in all, a set of functions which guarantee design security while facilitating use." Also, the production data for each application are managed down to the finest detail by way of integrated PDM (Product Data Management), which handles the links between the parts, the assemblies and all the project documents (displacements, changes of name, etc.). With tree structures of entities and operations, management of chronology and invalidities, complexity control, and so on, users have access to a multitude of actions to ensure design security.
In this way, changing the name of a part will generate no loss of references in the assemblies using the part. The designer can reserve parts and assemblies for modification, and then reassemble them, without being influenced by another simultaneous modification. The functional elements (drawings, lines, references, etc.) are filed and classified automatically, thanks to the possibility of creating and using them on-the-fly.
"This means," Simon Letourneau goes on to say, "that we can easily resume a job, and the reuse of design elements for working on other projects reduces the study time." Also very useful is the optimized management function for large assemblies, facilitating the design of staircases and other large-scale works such as gates or pergolas. Quality is not forgotten, either. The TopSolid Design software guarantees that engineering studies correspond to the applicable standards. "All the studies are sent to the control offices, and certified to meet these requirements," Mr. Letourneau concludes. The result: high-quality work providing satisfaction to prestigious customers, such as the SNCF, which called upon the company for its refurbishment work.
The strong points of the TopSolid Design 7 application at Métallerie Letourneau:
The capacity to handle from A to Z an exceptional variety of simple and complex applications
Fast and secure design thanks to the integrated PDM
Easy appropriation of this user-friendly software
The reactivity of the local Missler Software team, which maintains a constant and intensive dialog with the company
Simon Letourneau's opinion: "With TopSolid, we have opted for CAD software that is easy to use, capable of managing complex shapes and produced by a French publisher whose reactivity is a major asset."
Métallerie Letourneur in brief
Headcount: 8 employees and 2 apprentices
2016 turnover: €750,000
Production range: contemporary and industrial staircases, guardrails, gates, canopies, metallic structures (porches, skylights), aluminum and steel frames
---
Need more information
A QUESTION ABOUT OUR
PRODUCTS OR SOLUTIONS?