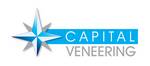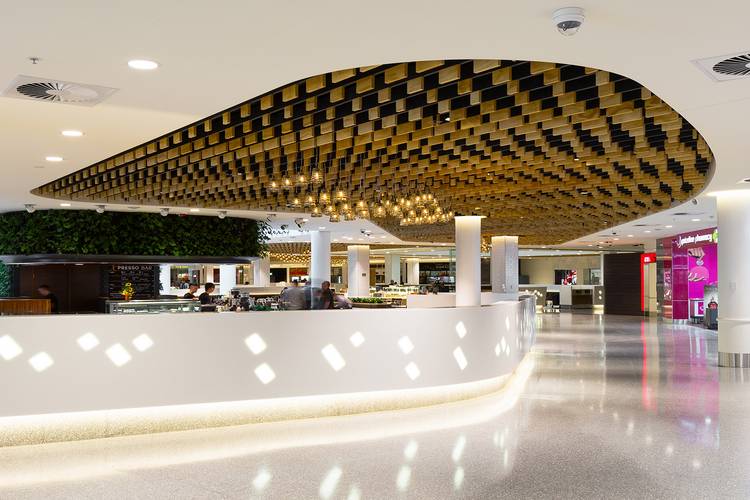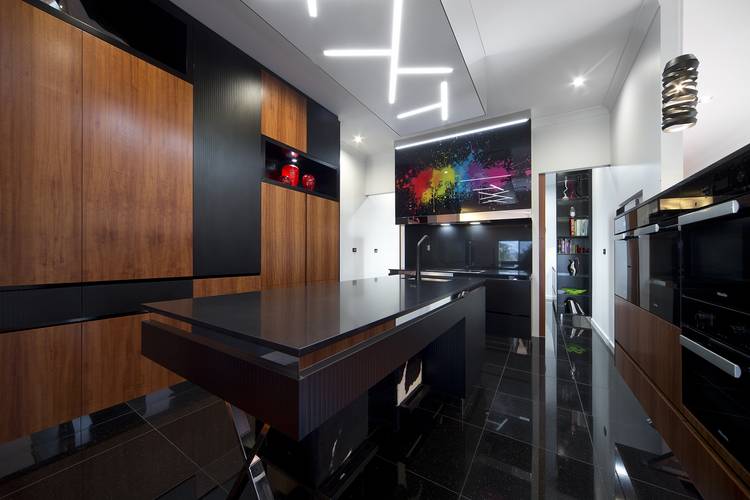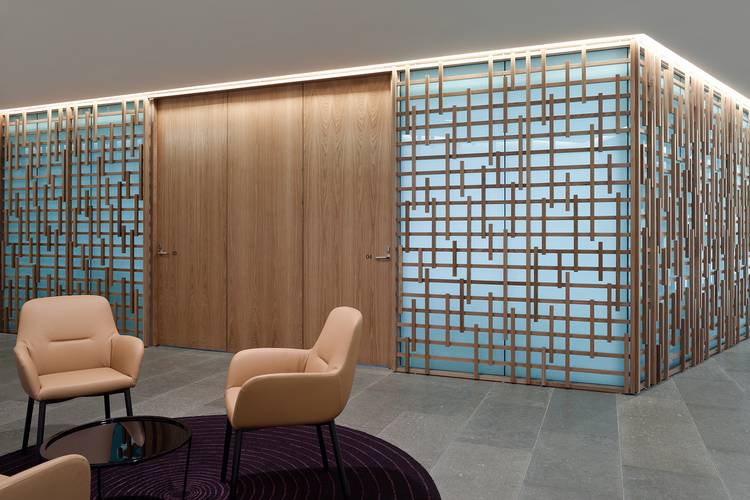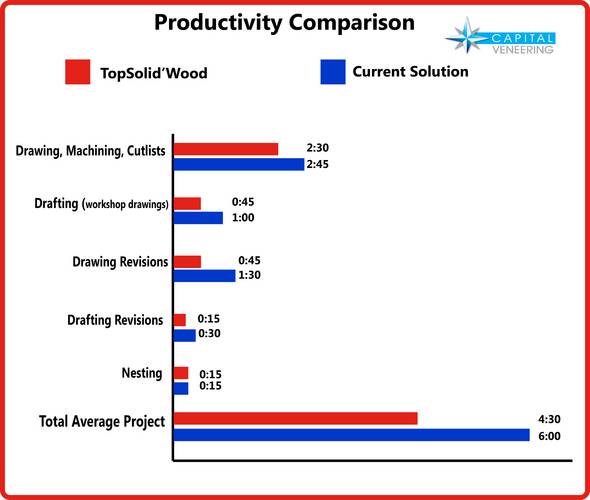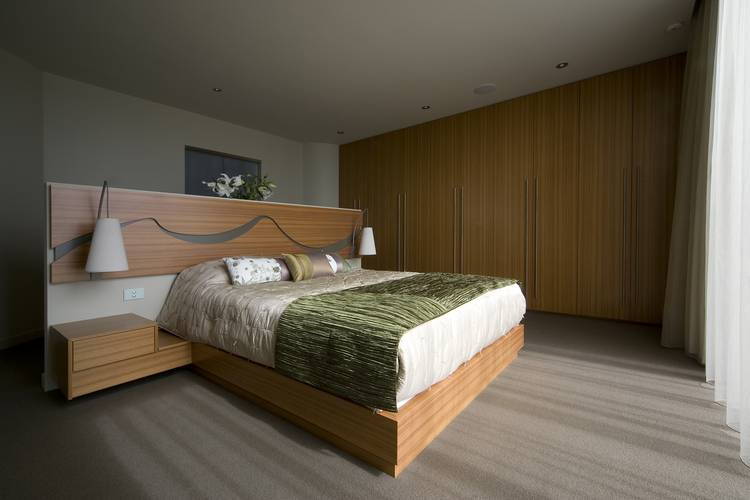 Capital Veneering is a multi-award winning company located in Queanbeyan, just outside of Canberra ACT in Australia. Established in 2000, Capital Veneering has steadily evolved from a boutique veneer pressing and furniture making workshop to a large enterprise with 55 employees, including 4 setout staff. They use nested based manufacturing along with a beamsaw.
Capital Veneering work across a variety of markets including custom made furniture, kitchens & residential joinery, commercial joinery, corporate and government fitouts and shop & club fitouts.
Software Challenge - Upgrade Existing or Implement New Solution
Capital Veneering had been using the same CAD/CAM software for the last 8 years in their business, upgrading regularly. In 2014, TopSolid'Wood was bought to their attention, positioned as new generation software specifically for the joinery market and achieving great success globally. As new versions of their current software solutions were soon to released, Capital Veneering conducted a detailed review to see if their current software solution was still the best fit for them.
Investigation process
Andy Mann, Pre-Production Manager, commenced the investigation process with the mindset that to continue to be competitive in today's market Capital Veneering needed to have a software solution that supported the most efficient process from design right through to production.
As a first step Andy met with the representative of their current software solution, looking for a meaningful productivity improvement. After watching online videos on TopSolid'Wood, Andy met with a representative of Integrated Joinery Solutions for a presentation of the software. Then, Capital Veneering accessed a trial version of the TopSolid'Wood. This was a vital step in the process to be able to meaningfully compare the performance of the different solutions under consideration.

Decision time
Once TopSolid'Wood had been put through its paces, and Capital Veneering was assured of its capabilities, it had reached decision time. A number of factors taken into account at this stage, but the top three were:
1. Cost
This was not just about the initial outlay, but the ongoing savings the right solution could offer. TopSolid'Wood may have presented a higher initial outlay than upgrading their current solution but it won hands down in offering savings over the medium term – a much better long term investment for Capital Veneering
2. Process Improvement
By using both solutions in a live production environment Capital Veneering were able to measure the productivity gains and produce the productivity comparison chart (see at the top of the article) on each step of the process.
3. The Bottom Line
By working through the efficiencies of the process improvement Andy estimated that the savings would be in the region of 25% once the solution was fully operational. On presenting the business case to management it was identified that there was the potential to save close to $100,000 pa by implementing TopSolid'Wood as opposed to staying with the current solution.
| | |
| --- | --- |
| Number of Setout Operators | 4 |
| Active Setout hours per week | 25 |
| Hourly cost of Setout Operator | $80 |
| Setout hours per year (48 weeks) | 4800 |
| Average time per job; current solution | 6 hours |
| Average time per job; TopSolid'Wood | 4.5 hours |
| Estimated Time saving using TopSolid | 25% |
| Potential Hours saved | 1200pa |
| Potential Cost savings | $96,000pa |
Transition
One of the key decisions made throughout the investigation process was involving the whole Capital Veneering team. It was vital to secure the support of the setout team for the transition to be successful. Andy had the support of management in the transition process and ensured realistic expectations were set at all levels.
Results
Capital Veneering were looking for real gains in productivity from either upgrading or changing software – somewhere in the region of a 25% improvement in productivity. 6 months down the track Capital Veneering are already starting to see the productivity gains they had estimated and they are on track to meet their 12 month target of 25% productivity gains.
Andy Mann, Pre-Production Manager of Capital Veneering explains:
"TopSolid'Wood has been a great addition to the manufacturing processes we have at Capital Veneering. With the detailed and sometimes complex projects we work on a smart, user modifiable software solution was required. The tight lead times we work with also meant that we needed to reduce drawing revision and pre-production times. TopSolid'Wood has allowed this to happen.
My team are very happy that we changed over to TopSolid'Wood from our old software and are able to produce more work for the factory with less overtime.
The team at Integrated Joinery Solutions have been a big part in the implementation of TopSolid'Wood at Capital Veneering and have always been there for us to assist and guide, even when I have made the error."
Ben Madden, Director, Capital Veneering, adds:
"We are always looking for new and innovative ways to improve our business. We had invested in our machinery and workshop processes and this resulted in increased production capacity. In looking at how we could feed our increased production capability, our attention turned to the setout department, which was where a bottleneck now existed.
We conducted a full review of the processes and tools used in the setout area and this lead us to selecting TopSolid'Wood as our new CAD/CAM software solution. We understood that implementing a new software solution would not be the easy option, but the easy option is not always the best option for the business long term. There have been some short term challenges for the business as we transition from our old software solution. But we were committed to the change, and we knew that the challenges in the short term would be worth it in the long term.
As we start to see the productivity gains that we knew could be made by moving to TopSolid'Wood, we are confident that we have made the best decision for the future of our business."
---
Need more information
A QUESTION ABOUT OUR
PRODUCTS OR SOLUTIONS?