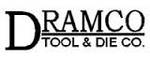 CAD choice automates and animates, builds customer confidence through communication, and cuts design time in half.
---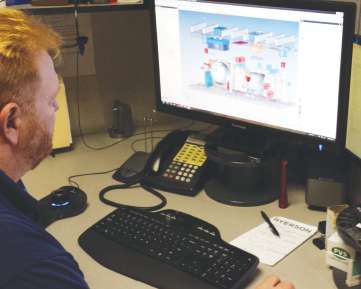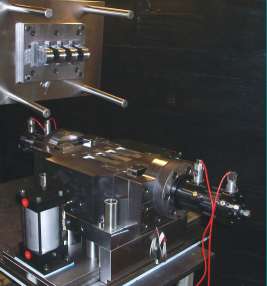 Dramco Tool & Die Co. of Grand Island, Neb., specializes in producing complex, 3D contoured injection molds for the automotive and consumer products industries. A need to manage a diverse menu of operations drove the company to upgrade its design software to achieve a higher level of efficiency. The criteria any new software needed to meet included the capability to design molds quickly, automate processes and work well with free-flowing surfaces. This wish list led the company to TopSolid'Mold from Addison, Ill.-based Missler Software Inc.
Facing the Challenges
Dramco was started in 1978 by two brothers—one a moldmaker and the other a diemaker. Those two main tracks have continued to be the company's focus through the years, with current business divided into 40 percent molds, 40 percent dies and 20 percent piece-part/special machining. Additionally, Dramco does one-off, short production runs and is starting to build automated manufacturing cells.
These diverse offerings have presented the company with a number of challenges, the biggest of which is the distance between the shop and many of its customers. "Although it gets easier as time goes by, it is difficult to communicate design requirements back and forth to the customer without a physical meeting," says Dramco Vice President Larry Patten. "We use a lot of GoToMeeting (online video conferencing)."
Meeting short lead times poses the second greatest challenge. "Obviously, you have to produce quickly because tooling is what everyone forgets about when they are designing their parts," Patten notes. "Getting through the design process and the upfront CAD work quickly is a challenge."
Dramco had been a surfacing CAD program that the shop had begun to outgrow. "It was not automated 3D design software," Patten explains. "It did a very good job of making programs, but it was not good at making designs from scratch. We wanted a product that would automate the normal design processes. We were missing the capability to pull in libraries and components, and build a mold from scratch with the library—or with any automated processes. Our designs were taking way too long and were not easily made into 2D prints to communicate to the shop floor. They were difficult to change, with no interactivity between processes."
Top Choice
Patten began researching other CAD programs online, looking mainly for design software. "There were a lot of available options," he recalls. "Our first goal was to find software that could design molds quickly and automate our processes. We also needed a program that would work well with free-flowing surfaces, not just basic blocks of features, which many solids-based software programs had at that time."
After narrowing his options down to three companies, Patten invited each one to the shop to provide demonstrations of their products. "This is where Missler came out on top," he says. "Oftentimes, salespeople have their standard demonstration, but they stumble when it is time for real-world application. Technical Director Bill Genc had a solid understanding of molds. He would say, 'Give me a part, and we can do a split and design the mold right now.' That was a big part of helping us see TopSolid's capabilities."
TopSolid also ranked No. 1 with Dramco for features such as a fast and powerful mold-split function. The company also liked the software's hybrid capabilities, such as working with both free-form surfaces and solids.
Additionally, since Dramco works with a lot of 3D parting lines on interior parts for the automotive market, the company needed a very powerful cavity/core split function. "TopSolid excels at building the mold base in CAD," Patten adds. "You can pull in mold bases very quickly and install the cavity/core blocks or the actions, lifters, slides, etc."
Patten is pleased with TopSolid's automation features, particularly how quickly the program can transition from a full 3D design to a 2D print, while providing seamless interaction between the two. When a change is made in the model, the 2D print is automatically updated, Patten says.
In addition, the program's animation capability takes Dramco to another level in terms of design effectiveness. "You can animate parts of the mold exactly as they are in the real world to ensure proper part ejection, lifter operation, and mold opening and closing," he explains.
This animation can then be sent to the customer in a viewer file to provide a clear understanding of the purchase. "Using animation to communicate to a customer who may not understand the action of a mold or certain cost drivers is critical," Patten emphasizes. "Animation allows us to communicate the cost drivers of the project during the preliminary design, so the customer can quickly adjust the design, if necessary."
Patten reports that Dramco's customers also are impressed with TopSolid's capabilities. "This has helped us to become that shop that can quickly demonstrate what it would take to produce their molds fast," he affirms. "It cuts the time from concept to design to completed product. It allows us to be faster than others and, more than that, it builds the confidence of our customers, who may be as far away as the West Coast. Even though they have never been to our shop, they have no doubts about our ability to produce a quality product in a short amount of time."
Patten acknowledges there was a learning curve for Dramco's designers, particularly with the transition from a surface-driven product to a fully integrated one, which he says is an industry-wide issue and not indicative of TopSolid. "This requires designers to think differently. They are not just throwing lines on a screen now," he explains. To meet this challenge, Dramco sent designers for an intensive, four-day training at TopSolid and then accessed online training in the shop.
A Look Ahead
Because TopSolid has enabled the company to cut mold design time in half, Dramco has started transitioning other operations into the TopSolid CAM as well. "A good portion of our tool paths are now coming through TopSolid," Patten says. "This software is so powerful. We look forward to using it to its full potential."
---
Need more information
A QUESTION ABOUT OUR
PRODUCTS OR SOLUTIONS?