Essentially, Baeriswyl AG had already been using a CAD-CAM system for four years. Since, however, the support services were found to be wanting, they decided to evaluate a new system.
---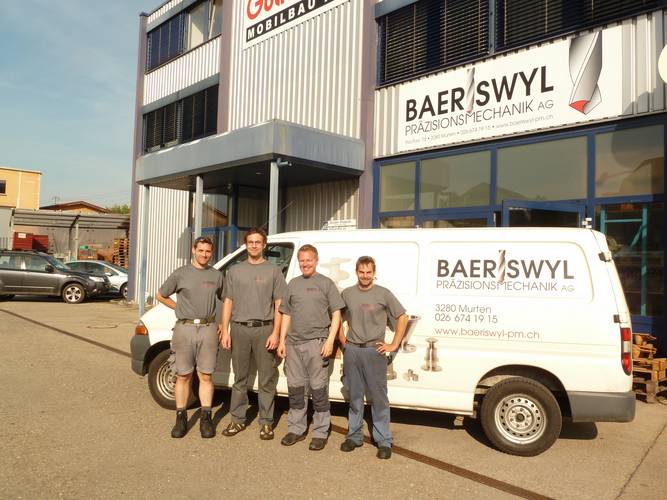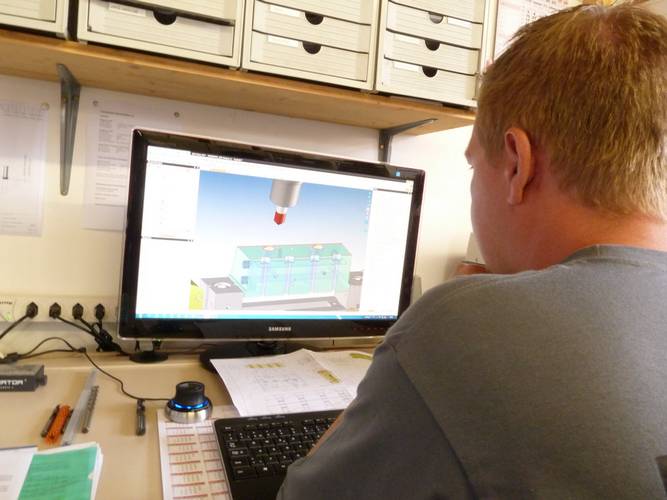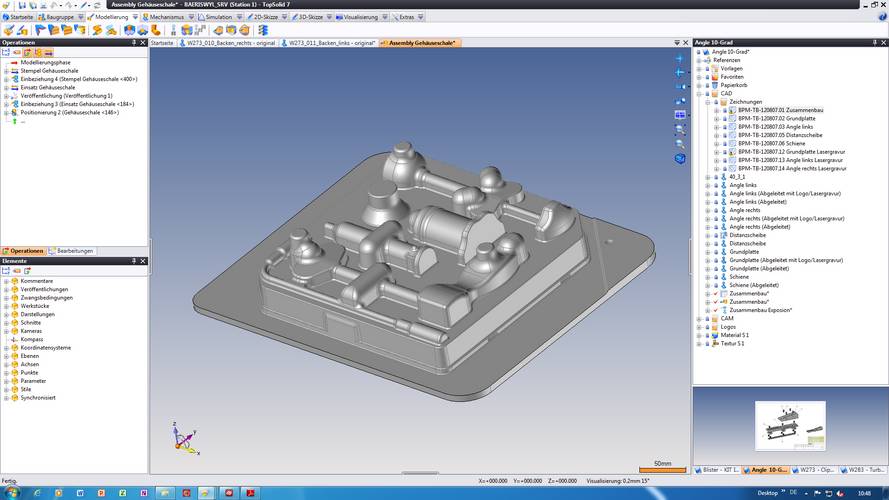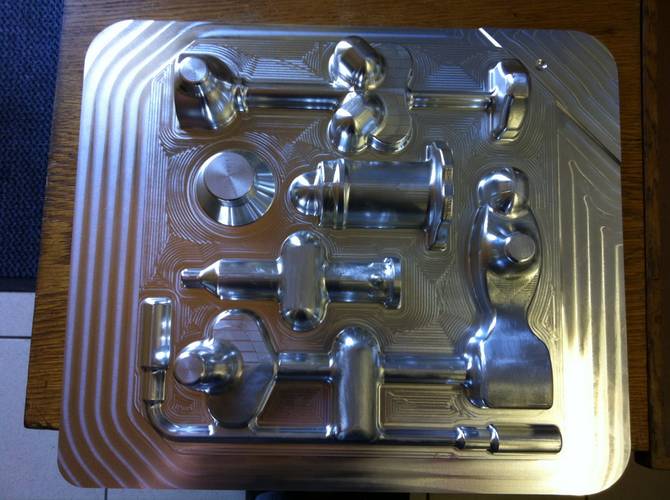 As its German name indicates, Baeriswyl is a company that works in the field of precision mechanical engineering. Its circle of customers is wide-ranging: from machine and aircraft engineering through the medical and pharmaceutical industries to mold manufacturing for the food industry.
The young and innovative team, with its managing director, Marc Baeriswyl, at the helm, masters its craft and is capable of targeted implementation of its versatile manufacturing technology talent.
Today's Baeriswyl Präzisionsmechanik AG arose out of Loosli&Baeriswyl AG. When, in 2010, and following an 8-year collaboration, Marc Baeriswyl's business partner took retirement, the young businessman decided to take the plunge and take the reins of the company, and thanks to his acute business sense he was soon able to expand his team: today, 4 specialists and 2 part-time employees work for the company.
Reasons for choosing TopSolid and CADAM Solutions AG
Essentially, Baeriswyl AG had already been using a CAD-CAM system for four years. Since, however, the support services were found to be wanting, they decided to evaluate a new system.
"We were directed towards TopSolid by a customer who had already been working for some time with TopSolid in conjunction with CADAM Solutions AG, and who had given me some very positive feedback," says Marc Baeriswyl.
In the light of the presentation from CADAM Solutions AG, the Murten-based company opted to go ahead and purchase TopSolid, the software solution from Missler Software.
"Among the reasons motivating our decision to choose TopSolid were the universal associativity, the dynamic previewing, the integrated PDM and - last but not least - the comprehensive standard components collection and standard interfaces, which the basic configuration already contains and which don't need to be bought as an expensive add-on," Marc Baeriswyl stresses. "The genuine enthusiasm of the CADAM Solutions team also won us over from the start. They don't just sell a product, they 'live' it. This is also something we see whenever we have support queries, whether we need a specific adaptation for our PP's, or we have a question about average values or need a tip concerning technical production strategies - with CADAM, we always receive friendly, rapid and expert support."
Baeriswyl Präzisionsmechanik is currently working with 2 TopSolid workstations, one of which is in simultaneous four-axis configuration.
"For us as a customer, it is important to know that with Missler Software a large team of developers stands behind TopSolid, and this development is moving forward at a rapid pace. This is also made evident in the regular updates of TopSolid, with new function-enhancing features constantly being implemented.
We also appreciate being able to leverage TopSolid to the full for our mold design activities," says Thomas Bächler, CAM programmer, in praise of the solution.
Flexibility and Innovation
These characteristics are no mere empty words for Baerisywyl Präzisionsmechanik AG. The experienced team is capable of catering to all kinds of customer wishes, such as bringing forward delivery schedules or altering a customer component. "Here too, TopSolid brings further advantages: thanks to its universality, adaptations can be made in double-quick time, and the changes are always comprehensible," explains Marc Baeriswyl.
The Baerisywyl company has demonstrated its flair for innovation, for example, in the construction of an attachment for the improved handling of sports rifles. The "Angle" was developed in collaboration with Baeriswyl-Olympia-Schützen ("Baeriswyl-Olympic-Shooting"), Pascal Lorétan and a regional sports rifles dealer, designed and manufactured by Baeriswyl Präzisionsmechanik and successfully deployed at the London Olympic Games.
Looking to the future
"Our business will continue to be hard-fought in the future. Flexibility and innovation are a must for anyone looking to survive in our industry. Thanks to the broad processing spectrum that we can offer, and our circle of customers, involved in many sectors of the economy, we have a solid basis to consolidate our market position into the future," says Marc Baeriswyl with regard to the future prospects of the Swiss working base and, in particular, the manufacturing economy.
"With TopSolid and CADAM Solutions AG, we have two strong partners at our side. Through this link-up, we can also achieve our future goals."
---
Need more information
A QUESTION ABOUT OUR
PRODUCTS OR SOLUTIONS?