TopSolid'Education
The CAD/CAM solution for training
Dedicated TopSolid solutions and innovative, high-performance products that your students and apprentices will rediscover with our numerous customers in France and elsewhere.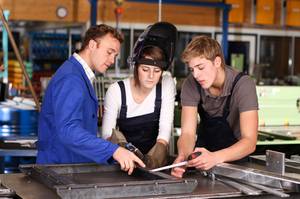 The same tools used by industrial manufacturers are on offer to you at attractive prices specially for educational establishments, including software, support and upgrades.
Another benefit is the possibility for teachers and learners to acquire a personal version so that they can work on their material out of school hours.
As the publisher, we take complete responsibility for our services, for the software or on the post-processors.
Opt for TopSolid, the only solution 100% made in France, right now!
For more information please contact the following person:
7 rue du Bois Sauvage
91055 Evry, France
Téléphone : +33 (0)1.60.87.20.20
Fax : +33 (0)1.60.87.20.30
Need more information
A QUESTION ABOUT OUR
PRODUCTS OR SOLUTIONS?