Are you looking for a complete Manufacturing solution?
Then we have the answer! Unique, efficient, reliable, complete and incredibly productive, TopSolid is a powerful Manufacturing solution for modelling, simulation and production (geometry, assemblies, structural calculation, dynamics, etc.). Such functions provide a powerful means to meet industry-specific requirements for the drafting, design and manufacture of products. Discover our full range of products and increase your productivity!
Our solutions to your needs
Latest news
TopSolid'Mold 7.10 is the right choice for you
With its twenty years of experience in the field of tool design, Missler Software today offers a new version of its TopSolid'Mold 7.10 software.
Exclusive launch of TopSolid'Cam 7.10 at the Paris Industry Expo – Hall 5, Stand M102
The French software publisher Missler Software has recently launched the new version 7.10 of its TopSolid'Cam CAD/CAM software. The performance of the...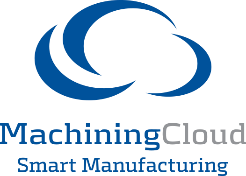 Missler Software's TopSolid MachiningCloud Connection is Now Available
Missler Software, a leading CAD/CAM/ERP software developer, has introduced a new MachiningCloud connection for TopSolid providing its user access to...